Wilson has his work cut out for him
Some will argue that Dave Wilson couldn't have taken over Toyota's NASCAR program at a more inopportune time.
After three in-race engine failures in the last two weeks and six overall for the season, Wilson, who was named acting president and general manager of Toyota Racing Development, USA, this week, has the daunting task of assuaging his race teams — Joe Gibbs Racing and Michael Waltrip Racing — while creating a competitive balance between horsepower and reliability.
On Friday morning, Wilson pooled his teams together at Pocono Raceway and hit the issue head on. Prior to that, he discussed the valve train issues at length with Matt Kenseth. Both Kenseth and Martin Truex Jr., were sidelined prematurely Sunday when their engines failed on Laps 159 and 279, respectively. A third Toyota driver, Travis Kvapil, also experienced an engine failure but the BK Racing driver does not receive his power plants from TRD.
"I'm a big believer in communication and transparency," Wilson said. "Certainly, coming off of two consecutive weekends where we had issues I wanted to make sure that our drivers understood what our challenges were, where we are heading and what we are doing about it and what they can expect not just this Sunday but next Sunday. We reached out and invited every driver, crew chief and competition director and crammed about 15 people in the back of the bus here.
"With the exception of Matt Kenseth, who I spent 45 minutes on the phone with on Wednesday, and Martin Truex, who I think flew up this morning we had every other driver and crew chief. We spent an hour talking about what we were doing to get us through the next couple of weekends and talked about tuning that we're doing on the engines to ensure we have a bit more margin on the durability side and in parallel what we're working on back in the shop."
After Sunday night, Wilson, 51, a 24-year veteran of TRD, says he "pulled the 'E' (emergency) brake" and prioritized all of the engine shop resources back in Costa Mesa, Calif., to focus on durability. Creating horsepower has not been an issue for the TRD engines, which have accumulated eight of 11 poles in 2013 and five of 13 wins.
"We have good performance," Wilson said. "But you have to try and maintain your perspective. Part of the reason this is a big story is because we're sitting on poles, we're leading laps, we're putting ourselves in a position to win races, so when we break, we're usually doing it when we're leading or near the top. Instead of sitting on five wins, we could be sitting on seven or eight, arguably.
"The good news is that we have the performance but performance isn't just one thing — it's cars, it's driver and it's engine. We think we can take a half-step back and not kill the performance. And the feedback that we got back from our crew chiefs is that they agree completely. I think they all walked out of here with a good understanding of where we are and where we're heading."
Wilson acknowledges the timing of the engine failures is precarious right now. Both Pocono Raceway this weekend and Michigan the following week put strain on engines.
Scott Miller, vice president of competition at MWR, says that valve springs are "Achilles heel of the entire garage."
"You get batches of parts not knowing what to expect," Miller said. "And this is a horsepower track. It's hard on engines because of the shifting. When you haven't had any issues, you worry about it and when you have had issues, well … you're always on the edge here."
Although Denny Hamlin has not had an engine failure this season as a driver, he understands how disappointing the experience can be. While Toyota has three drivers in the top 10 in the point standings — Hamlin is on the outside looking in after missing four races with a fractured vertebra. At this juncture, durability is a must for Hamlin.
But he's confident that TRD has "identified the issues" and are ready to move on.
"They're going to do everything they can," Hamlin said. "Obviously, they want their first championship, so they're going to do everything they can to get that.
"I feel like in the offseason, they took a great step forward in power — it showed up on the race track the first 13 weeks and with some issues, now we have to dial it back some and see what the payoff is from power to reliability because ultimately with this points system — you have to finish these races and that's what all the teams identify."
While the feasibility of running TRD's engine program out of California when all the teams are based out of North Carolina have come under question, Wilson doesn't see the logistics as an issue. He says the "modern day freight" of moving the engines to the east coast is the easy task. Maintaining relationships with the teams and NASCAR is the more difficult part of the engine equation.
"We've always said that if NASCAR was our first point of entry into motorsports and we didn't have any concrete poured, that would be such an easy consideration," Wilson said. "We would build our entire base of operation in the greater Charlotte area. The property we have in Salisbury (N.C.), there's room to grow. It's designed as such that you push the walls out and keep going. It's certainly a consideration for the future.
"Ultimately, it needs to be a compelling enough case to overcome certainly, a tremendous expense, to overcome the human part of it. I always say the cost, the dollars and sense, you can either sell that or you can't. The biggest asset that we have — biggest asset that any of the teams have — are the people. Today, I can't make the case that relocating our facility 2,500 miles is necessary or worth the investment. If I believed that it would make us better, I would in a heartbeat.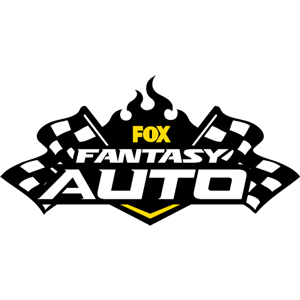 FOX Fantasy Auto Form a Racing Team, Compete for Prizes

Play Now!