Dana White: Jon Jones did 'the dumbest thing you could ever do'
UFC president Dana White hasn't spoken to Jon Jones since his arrest earlier this week on a probation violation that finally ended on Thursday when he was released from jail after appearing before a judge in New Mexico.
Jones will finish serving his 18 months of probation stemming from a hit-and-run accident in 2015 with several more conditions added to his sentence after he was ticketed for drag racing last week in Albuquerque.
Jones is no longer allowed to drive his car without permission from his probation officer in addition to community service, a driving education course and anger management classes as part of his probation agreement.
White said Jones biggest mistake throughout the entire ordeal was mouthing off to the police officer who pulled him over, calling him "a (expletive) liar" and a "pig" among other exchanges he had with the cop last week.
"I haven't talked to him obviously, he's been a little tied up since that happened. Let me tell you what, when I get pulled over by the police I am the most polite human being you've ever met in your life. There's no upside to talking back to the police," White told TMZ on Thursday.
"It's the dumbest thing you could ever do, especially if you're in Jon Jones' position."
The traffic stop ended with Jones receiving five citations that ultimately landed him in jail for the better part of two days until his hearing on Thursday.
Jones is now back home and preparing for his UFC 197 showdown with Daniel Cormier.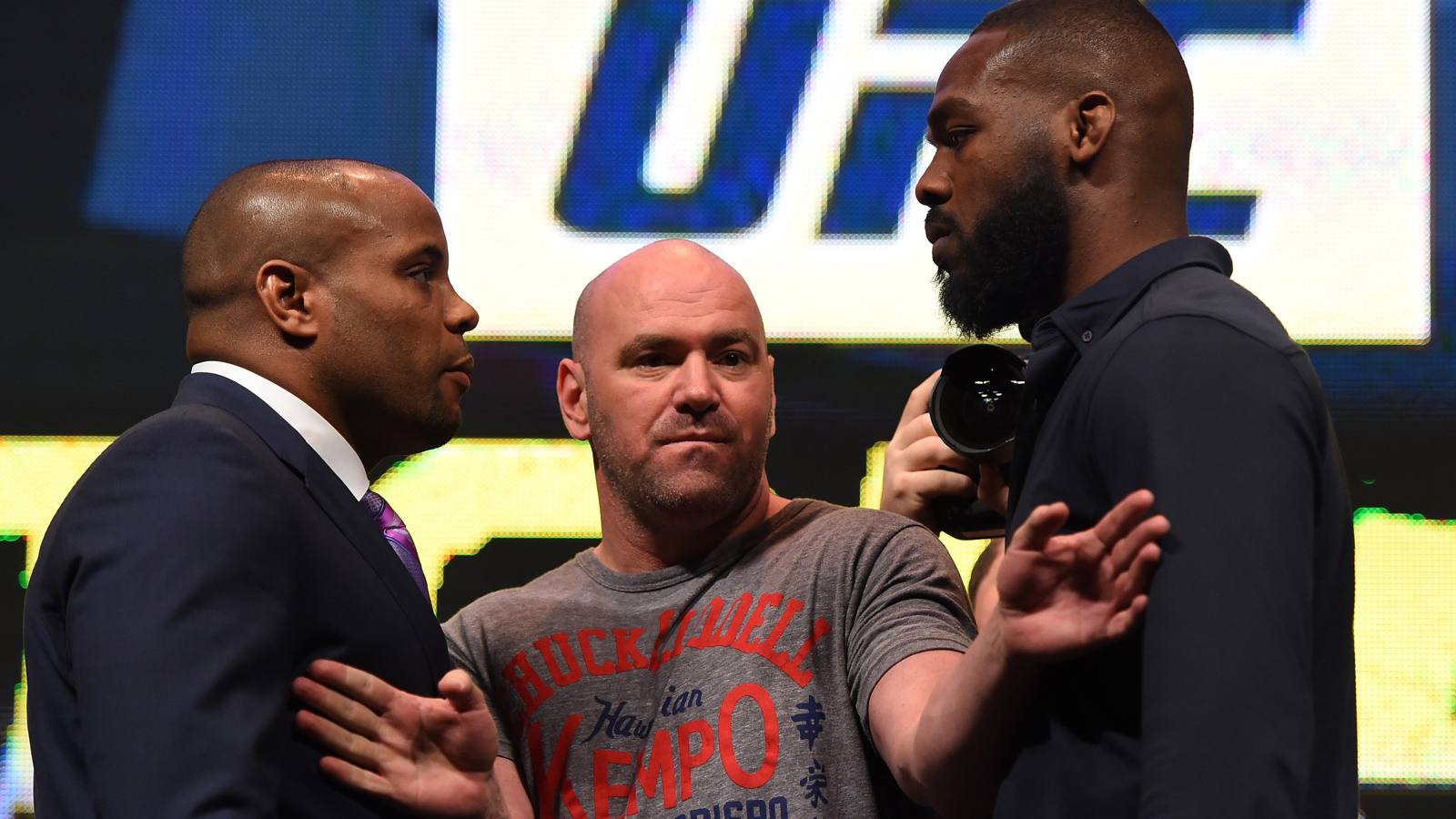 As much as this latest arrest paints Jones in a bad light, White cautions that the former light-heavyweight champion is just going to be himself and people are going to like him or they're not, but he's not putting on a show anymore.
According to White, Jones tried for a long time to make the world love him and now he believes the top pound-for-pound fighter in the sport is done with that routine and now he's just himself — take it or leave it.
"I don't think Jon Jones is ever going to be the Jon Jones people expect him to be," White said. "I think Jon's going to do Jon. I think Jon tried so hard to play the good guy for so long it drove him crazy. Jon is just going to be Jon now."