On the road again: Kyle Busch hoping Sonoma brings better luck
As disappointing races go, they don't get much worse than two of Kyle Busch's last three outings.
In contention for a win three weekends ago at Dover International Speedway, one of Busch's best tracks, the Joe Gibbs Racing driver crashed following contact with Clint Bowyer and finished a dismal 42nd.
Following an unimpressive 12th-place showing the next weekend at Pocono Raceway, where Busch drew the ire of Kasey Kahne for a bump that ruined Kahne's day, Busch was enjoying a solid afternoon this past Sunday at Michigan International Speedway until a broken rear hub on the No. 18 Toyota forced his second DNF in three races. Busch was credited with a 41st-place finish.
Since leaving Charlotte Motor Speedway third in the standings following a ninth-place finish in the Coca-Cola 600 on Memorial Day weekend, Busch has plummeted seven positions in just three weeks.
Perhaps this weekend's visit to Sonoma Raceway in northern California is just what the doctor ordered for the recently unlucky Las Vegas native. While Busch's overall record at the 1.99-mile, 10-turn road course isn't exactly overwhelming, he has developed into one of the Sprint Cup Series' most consistent road racers over the past few years.
Busch's road-course renaissance began in 2008, his first season with Joe Gibbs Racing, when he swept the series' two annual road-course races by winning at Sonoma in June and Watkins Glen International that August.
Busch returned to Victory Lane at The Glen, a 2.45-mile course in New York, last August, and is the series' most recent road-course winner entering Sunday's Toyota/Save Mart 350 at Sonoma.
"The road courses are fun," Busch said. "For me, I enjoy it. It's pretty cool to go out there and race the road courses. You get to turn right, turn left and everything, so it's fun. Sonoma is more technical just because there are more turns and it's a little bit slower (than Watkins Glen). You have to concentrate on getting off the corner a little bit and have good forward bite. Sonoma, in our M&M's Pretzel Toyota, is going to be fun, going out there and seeing what these cars have this year.
"It will be a fun race, though. I always look forward to going up there and challenging the road course."
Three of Busch's 29 Sprint Cup wins have come on road courses, which account for just two of 36 events on the annual series schedule.
"I think it's great to be able to have wins at all types of facilities," Busch said. "I think, in '08 when I won the road-course races, I also won the road-course (NASCAR Nationwide Series) race in Mexico. That was a big road-course year for me, for some reason. I just clicked at all of them. We've run top-five and top-10 since, but haven't quite been the car to beat at Sonoma, but we have the last three years at Watkins Glen.
"Sonoma is much different than The Glen. I've mastered that one much more than where we are going this weekend. I enjoy that type of racing and I'd like to get back to it, and it's cool, the opportunity that comes at Sonoma."
Busch, widely considered one of the sport's most aggressive drivers, considers the racing at Sonoma and Watkins Glen to be some of the most intense of the entire season.
"I think, ever since double-file restarts came about, aggression at Sonoma has gone up a lot," he said. "You have these cautions that come late in the going and cautions breed cautions — especially on a road course and especially with double-file restarts. It just seems to be out of control there. You're trying to take everything you can get and all the positions you can because it's coming down to crunch time. It's a place where, for me, it's been fun to race. I've won there and I've also had some disappointing runs there and I've had some mistakes there — some wheel-hop issues and things.
"For me, it's a place where you're turning right and turning left and being at a road course is kind of like an off weekend, so you try to enjoy it the best you can and hope we can stay on course and get a good finish."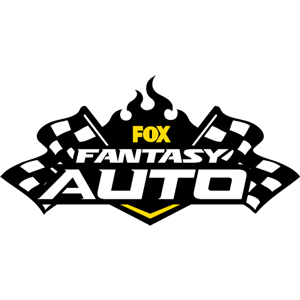 FOX Fantasy Auto Form a Racing Team, Compete for Prizes

Play Now!