Joey Logano's Michigan win a big one for Ford, Roush Yates Engines
Joey Logano's dominating victory in Sunday's FireKeepers Casino 400 was huge for the team, for Ford Motor Co. and for Roush Yates Engines, who builds the powerplants for Team Penske and the other Ford NASCAR Sprint Cup Series teams.
Edsel Ford II, the great-grandson of Henry Ford was atop the Team Penske pit box for Sunday's race, which is Ford's backyard, about 85 miles away from the automaker's headquarters in Dearborn.
This race is hugely important to all the automakers, since Ford and General Motors are based in Michigan and Toyota would like nothing better than to win in their respective backyards.
This was Team Penske's 50th win with Ford and the 100th Sprint Cup win for Roush Yates engines.
"Ford this is in their backyard," said Logano. "This is Roger's (Penske, team owner) back yard. This is a great place to win. … obviously, being in the backyard of Ford, it means so much."
For top executives at Ford and Roush Yates, the victory was equally huge.
"Obviously racing is hugely important to us at Ford; it's part of our DNA, sais Dave Pericak, Global Director, Ford Performance. "So to be able to win in our backyard means a lot to us, and then obviously to take this trophy home and share it with all of our employees ‑ we have 1,400 employees here today sharing this win with us today, so obviously that's really special to us, and obviously to be able to do all of this and celebrate Roush Yates' 100th win in Cup is just absolutely phenomenal. It just means the world to us."
"It's just a special day," said Doug Yates, who runs Roush Yates Engines. "To achieve that at Michigan, just couldn't happen at a better place, and really all the credit goes to Ford Motor Co. and all the great employees at Roush Yates. … I've never been more excited about racing. I'm so proud to be with Ford Motor Company and part of their team."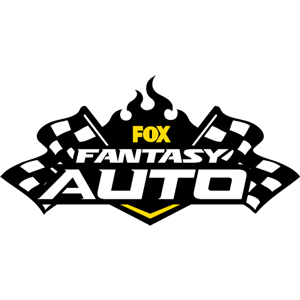 FOX Fantasy Auto Form a Racing Team, Compete for Prizes

Play Now!