Camping World extends title sponsorship of truck series
Camping World is so pleased with the return on its initial investment in the NASCAR Truck Series that it has agreed to extend its title sponsorship through 2022.
The company and NASCAR announced the seven-year agreement on Monday. The recreational vehicle retailer became the title sponsor of the series in 2009 and its initial deal is not scheduled to run out until the end of the 2015 season, after which the new deal, valued at more than $5 million annually in rights fees and media commitments according to Street & Smith's SportsBusiness Journal, will kick in.
That makes the new deal worth more than $35 million over the seven-year duration of the extension.
The new deal ensures that Camping World will own exclusive rights as title sponsor for a total of 14 consecutive years, equaling the longest entitlement sponsorship in the history of the national series, which is currently celebrating its 20th season. Craftsman was the title sponsor of the series from the year it was founded in 1995 until 2009.
Camping World CEO Marcus Lemonis told the SportsBusiness Journal that he credits the Camping World Truck Series sponsorship with helping his company double its revenue from $1.5 billion annually to $3 billion annually in the last five years. He also said it allowed Camping World to open 27 new retail stories while aligning the company with a younger demographic base.
All in all, Lemonis said he has been pleasantly surprised — even stunned — by the return on his investment. He said it has far surpassed the expectations he had when he first agreed to become title sponsor over a dinner with NASCAR chairman and CEO Brian France.
That is why he decided not to wait until the current deal ran out before agreeing to an extension with NASCAR.
"The return on investment I have gotten out of this entitlement has honestly shocked me," Lemonis told the Journal. "When I did the first deal, I was told by Brian France over dinner that I would be pleased with the return on investment. … But I've been stunned by my ability to expand the brand and open stores."
Lemonis, who stars in the CNBC television show The Profit, said he also credits his company's association with NASCAR for altering the average age of the majority of Camping World customers from a 47- to 65-year-old demographic to a younger crowd aged 35 and up.
Steve Phelps, NASCAR's chief marketing officer, said that Camping World isn't the only winner in the partnership. He said NASCAR has been very pleased with what it has gotten out of it as well.
"The NASCAR Camping World Truck Series has one of the most consistent and durable audiences in all of sports, averaging approximately 800,000 or more television viewers per event over the past six years,"€ Phelps said. "Camping World's seven-year continued commitment to our sport demonstrates its confidence in our on-track product and strength of our brand loyal fan base."
Lemonis pointed out that many NASCAR fans are outdoors enthusiasts who frequently enjoy a variety of activities. According to Experian Consumer Research, NASCAR fans are 40 percent more likely than non-fans to go camping. When it comes to camping gear, NASCAR fans are at least 50 percent more likely than non-fans to have tents, lanterns, and other camping equipment, according to the research.
The new deal provides Camping World exclusive rights to market its Good Sam Roadside Assistance program as the Official Roadside Assistance of NASCAR. With a network that includes 40,000 tow and service providers in North America, Good Sam Roadside Assistance has provided roadside services to more than two million stranded motorists in the past 30 years.
Additionally, the new agreement provides official NASCAR status to two growing automobile companies: CarCash as the Official Auto Buying Service of NASCAR, and AutoMatch USA, as the Official Pre-owned Automobile Retailer of NASCAR. CarCash, featured on Season One of CNBC's The Profit, purchases used cars from individuals in return for immediate cash. AutoMatch USA, featured on Season Two of CNBC'™s The Profit, specializes in the sale of foreign and domestic pre-owned cars of all makes and models.
The NASCAR Camping World Truck Series arguably features some of the most competitive racing in the sport. The series has helped catapult the careers of many of the sport'™s most popular and successful drivers, such as current Sprint Cup stars Brad Keselowski, Kevin Harvick, Greg Biffle, Kyle Busch and Carl Edwards. Currently, the series boasts a mix of young up-and-coming drivers and older veterans that includes Darrell Wallace Jr., Ron Hornaday Jr., Johnny Sauter and defending series champion Matt Crafton.
"Camping World and NASCAR are mutually invested in the growth of a national series that is celebrated for its exciting brand of racing and the most loyal fan base in the country," Lemonis added. "Six years ago we felt strongly that the sponsorship would dramatically increase our customer base and it's delivered. We expect to see continued success in the coming years."
The Camping World Truck Series will make its return to Kansas Speedway with the running of the SFP 250 this Friday. The race will air on FOX Sports 1.
Lemonis credited improved television ratings since the series went to FOX Sports 1 with also having a positive impact on his decision to pursue the extension. After switching to FOX Sports 1 last season, races averaged 736,000 viewers per race — an increase of eight percent over the previous season when the series races were carried on the old Speed channel.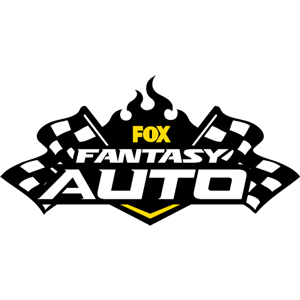 FOX Fantasy Auto Form a Racing Team, Compete for Prizes

Play Now!