Austin Dillon wins dramatic XFINITY race, ends Kyle Busch streak
Austin Dillon broke Kyle Busch's stranglehold on the XFINITY Series on Saturday when Busch blew a tire while attempting to save fuel on the final lap, opening the door for Dillon to make a dramatic pass for the win.
Busch was attempting to make history by notching his fourth consecutive XFINITY victory.
And he once again dominated the majority of NASCAR's second-tier series race at Auto Club Speedway in Fontana, Calif., until his Joe Gibbs Racing teammate Erik Jones ran out of fuel with three laps to go.
That put Busch, who was on the same pit cycle, in complete fuel-conversation mode — and then he tried to finish the race despite the suffering the flat tire on the final lap. He nearly pulled it off, too, but Dillon eventually passed him as Busch's other JGR teammate Daniel Suarez also ran out of fuel after grabbing the lead briefly himself.
Dillon squeezed by Busch on the outside and thought Busch tried to wreck him as he did so.
"He tried to screw us there at the end. It didn't work out for him, did it? Man, I didn't think we had the car to do that — and we didn't," said Dillon, who was third entering the final lap. "But we did what we needed to do, and that was win the race."
Busch had come into the Treatmyclot.com 300 having led 493 of the past 563 laps run in the series after racking up wins at Atlanta, Las Vegas and Phoenix. That accounted for nearly 88 percent of the laps led over those three races.
The Busch domination continued unabated at ACS, where Busch led 133 of 150 laps. The only drama came when Jones ran out of fuel with three laps to go, bringing into question whether Busch had enough to finish.
The only XFINITY race Busch had not won this year was the season opener at Daytona, when he didn't run. Busch now has led more laps in the first five races of the season than any other driver in the history of the series — even without running at Daytona.
Dillon led only one lap, but it was the one that counted. He thus scored his seventh career XFINITY series victory.
Busch limped home in second, followed by Darrell Wallace Jr., Suarez and Elliott Sadler.
The victory continued what has been a remarkable weekend for Dillon, who on Friday won the pole for Sunday's Sprint Cup race at the 2-mile track.
"This is probably one of the coolest ways to win," Dillon said while flanked by Childress, his grandfather. "I didn't even lead a lap today until the final one, so that's pretty cool. When you steal one like this, it means a lot more for some reason."
Indeed, Dillon set a record for fewest laps led by a winner. He also survived a scrape with the wall on the final turn while getting around Busch, who made contact with Dillon while trying desperately to keep the lead.
Dillon was heated about the exchange after the race, but cooled down after a celebration.
"It's just racing," Dillon said. "I probably would have done the same thing. … He made the move to try to hold off, to win the race. Anybody in their right mind would have made the move. It just made the race more exciting."
The Associated Press contributed to this report.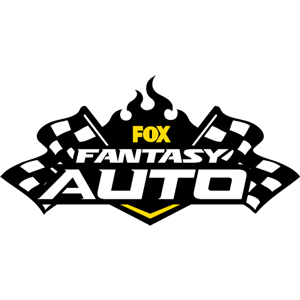 FOX Fantasy Auto
Form a Racing Team, Compete for Prizes
Play Now!