NASCAR's long, storied history with Rolex 24 in Daytona
Wayne Taylor Racing teammates (L-R) Max Angelelli, Jeff Gordon, Ricky Taylor and Jordan Taylor celebrate winning the Rolex 24 at Daytona on Sunday.
Gordon is latest in a long line of NASCAR drivers who have competed in the 24-hour endurance race. Take a look at these other times when NASCAR and the Rolex 24 have intersected:
AP
AP
Impressive record
Team owner Chip Ganassi (right) of Chip Ganassi Racing with Felix Sabates takes a ride with his team of winning drivers after taking the Rolex 24 at Daytona in 2015. Two of the drivers also doubled as full-time NASCAR drivers for Ganassi -- Kyle Larson (left, fist in air) and Jamie McMurray (to Larson's right in back seat of car).
Ganassi is the winningest owner in the history of the 24-hour event.
Double dipping
Jamie McMurray, who was part of the winning Ganassi Rolex team in 2015, poses with the Harley J. Earl trophy that also has his name engraved on it for winning the Daytona 500 in 2010. By winning last Sunday, Gordon joined McMurray in an elite foursome of drivers who have won both the 500 and the Rolex 24. The only other two drivers to have won both races are legendary racers A.J. Foyt and Mario Andretti.
Winning team
Ganassi's 2015 winning team of (L-R) IndyCar driver Tony Kannan, NASCAR's Kyle Larson and McMurray, and IndyCar's Scott Dixon.
All-American AJ
NASCAR driver AJ Allmendinger wraps himself in the American flag after being part of the winning Rolex 24 team in 2012.
Getty Images
Getty Images
50th anniversary winners
Allmendinger with his Michael Shanks Racing team that included Justin Wilson, Ozz Negri Jr. and John Pew in what was the 50th anniversary race for the Rolex 24.
Getty Images
Getty Images
Another Ganassi win
IndyCar stars (L-R) Dan Wheldon and Scott Dixon join NASCAR's Casey Mears (far right) after they teamed up to give Ganassi the win in 2006. Mears thus became the first full-time NASCAR driver to claim the overall Rolex win.
Getty Images
Getty Images
Lights on for Lowe's
Jimmie Johnson, now a seven-time Premier Series champ in NASCAR, drives the Lowe's-sponsored car in the 2007 race, when he teammed with Marc Gossens, Ryan Hunter-Reay and Jim Mathews. Johnson has competed in the Rolex 24 a total of a total of eight times, but not since 2011.
Getty Images
Getty Images for NASCAR
Two auto-racing giants
IndyCar's Helio Castroneves shakes hands with Johnson following the 2008 race.
Getty Images
Getty Images
Gordon's ride
Jeff Gordon drives this Pontiac during the 2007 race, the only one he has competed in to date. That will change this coming January, as Gordon has announced plans to run again for Wayne Taylor Racing.
Getty Images
Getty Images for NASCAR
Gordon's team -- and The King
Gordon (far left) is joined by (L-R) teammate Max Angelelli, Rolex CEO Allen Brill, teammates Wayne Taylor and Jan Magnussen, plus NASCAR legend Richard Petty after finishing third in 2007.
Getty Images
Getty Images
Rolex royalty
The late Dale Earnhardt (left) and a young Dale Earnhardt Jr. were part of the same Rolex team in 2001, when they partnered with Andy Pilgrim and Kelly Collins. They finished fourth overall in the 79-car field and second in the highly competitive GTS class. 
RacingOne
ISC Archives via Getty Images
Tough day
Mark Martin climbs from his wrecked Ford Mustang after veering off the course and hitting the wall in the 1992 event. He was driving for team owner Jack Roush.
RacingOne
ISC Archives via Getty Images
Redemption
Martin (far left) celebrates winning the 1995 Rolex 24, making up for his misfortune in 1992.
RacingOne
ISC Archives via Getty Images
Third time
Paul Menard drives in the 2010 race, his third Rolex appearance. He also competed in 2003 and '04.
Getty Images
Getty Images
The boss
Tony Stewart drives in the 2007 race. He competed a total of five times, with a best finish of third in 2005.
Getty Images
Getty Images
Rusty and Danica
Look closely and you'll find not only Danica Patrick but also Rusty Wallace (far right), who were part of the same team in 2006. They did not finish the race.
Getty Images
Getty Images
Dynamic Danica
Patrick was back for more in 2009 in this sweet ride, which she shared with Casey Mears, among others.
MCT via Getty Images
Gordon's winning car
The No. 10 Konica Minolta Cadillac DPi-V.R. Gordon and his Wayne Taylor Racing teammates drove to victory in the latest Rolex 24 at Daytona.
© Barry Cantrell / LAT Photo USA
© Barry Cantrell / LAT Photo US
Celebration time
Gordon (far right) celebrates with his WTR teammates in Victory Lane. Gordon's only other effort in the Rolex 24 came 10 years earlier in another WTR entry that finished third.
Gordon, now a FOX Sports NASCAR analyst, retired as a full-time NASCAR Premier Series driver at the end of the 2015 season. He ran eight races in 2016 as a substitute driver for Dale Earnahrdt Jr., who was recovering from a concussion.
© Michael L. Levitt
© Michael L. Levitt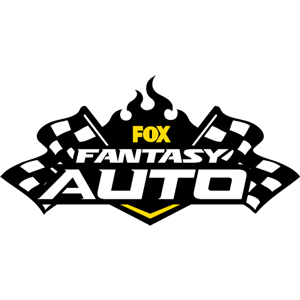 FOX Fantasy Auto
Form a Racing Team, Compete for Prizes
Play Now!