Notable first pitches in 2013
BRING IT HOME
Bringing it home
S. Korea: Shin Soo-ji
Tampa Bay: Touching reunion
Milwaukee: No shortcuts
Tampa Bay: Baba Booey?
Why Baba Booey?
Oakland: Long-distance toss
Texas: Parker family
Giants: What an arm!
Houston: Pat Duncan
Seattle: Sgt. Leroy Petry
Boston: Ron Brassard
Boston: Heather Abbott
Boston: Patty Campbell
Oakland: Dale Beatty
Tampa Bay: Sgt. Mike Nicholson
Miami: Michelle Aguirre
Toronto: Alex & Errict Lavery
Cubs: Chris Collins
NY Yankees: Brook Lopez
Cubs: Jesse Jackson
LA Dodgers: Harrison Ford
Washington: John Wall
Seattle: Richard Sherman
Cubs: Katie Eberling
San Diego: Greg Vaughn
Detroit: Denard Robinson
Seattle: Jamie Moyer
Cubs: Ferguson Jenkins and Billy Williams
Texas: Johnny Manziel
Texas: Robbie Parker
Detroit: Willie Horton
Philadelphia: George Brett and Mike Schmidt
Philadelphia: Joe Piscopo
San Francisco: Pablo Sandoval and Marco Scutaro
NY Mets: CM Punk
Toronto: Jack Morris
Miami: Norman Berman
Toronto: Geddy Lee
White Sox: Bo Jackson
LA Dodgers: Sandy Koufax
Atlanta: Chipper Jones
NY Yankees: Lou Piniella
NY Mets: Rusty Staub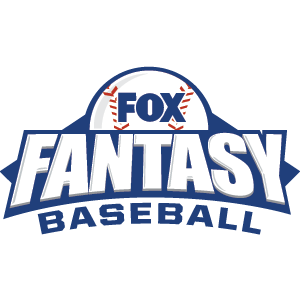 FOX Fantasy Baseball
Join or Create a Free League
Play Now!