Every MLB team's best free-agent signing ever
Major League Baseball and the MLB Players' Association have come to terms on a new Collective Bargaining Agreement, which means we can turn the hot stove — which has been set to a simmer — back to high again. 
Signing free agents is risky business. There are more cautionary tales than success stories — particularly when the cash values increase. 
But each team — even some of the most snakebitten and stingy franchises in sports — have seen success on the market. 
Here are the best free-agent signings by all 30 MLB teams. 
Getty Images
Getty Images
Baltimore Orioles - Roberto Alomar
You don't have to like the man, but you can't argue with his results. Alomar was a three-time All-Star and he took the O's to the ALCS twice in his three years in Baltimore after signing before the 1996 season. 
Sporting News
Sporting News via Getty Images
Boston Red Sox - David Ortiz
One of the greatest players in Red Sox franchise history and best clutch postseason hitters in all of baseball history, Boston signed him to a non-guaranteed deal in 2003. 
Chicago White Sox - Carlton Fisk
Played 13 years and hit 214 home runs for the White Sox after starting his career in Boston and supposedly had his contract from Red Sox ownership be sent too late. 
Owen C. Shaw
Getty Images
Cleveland Indians - Juan Gonzalez
Signed to a one-year, $10-million make-good deal in 2001, Juan Gone made good with an All-Star season where he hit 35 homers and drove in 140. He re-signed with Texas the next year and never regained that kind of form. 
Getty Images
Getty Images
Cecil Fielder - Detroit Tigers
Came back from a poor-play exile in Japan in 1990 to sign a two-year deal worth $3 million with the Tigers and promptly hit 51 homers. 
Sporting News
Sporting News via Getty Images
Houston Astros - Nolan Ryan
Ryan became baseball's first million-dollar-a-year player when he signed with this hometown Astros in 1979. The Angels let him walk because they were concerned that Ryan wouldn't have a long career after an injury in his age-32 season. 
Ryan pitched until he was 46 and struck out another 2,805 batters. 
Focus on Sport
Getty Images
Kansas City Royals - Kendrys Morales
The Royals lost Billy Butler — a face of the franchise — in free agency and signed the 31-year-old quasi-journeyman first baseman to a three-year, $33-million deal before the 2015 season. It was a bold move — Morales was coming off a year where he hit .218 in 401 plate appearances.  
Morales lived up to the deal in a big way — he hit .277/.344/.476 in two years in Kansas City, driving in 199 runs, and helping the Royals win the title in 2015. 
Morales declined his option for 2017, making him a free agent again this offseason. 
An earlier version of this article identified Hal McRae as the best signing in Royals history. He re-signed in Kansas City in 1982 but was acquired via trade with the Reds in 1972. Thanks to Jim in Tuscaloosa for the catch. 
Rick Osentoski-USA TODAY Sports
Rick Osentoski
Los Angeles Angels - Vladimir Guerrero
Vlad won the AL MVP his first year in Anaheim and then helped lead the Angels to five AL West titles in his six years in Orange County, after signing a $82 million deal in 2004. He was a 22.8 WAR player in those six years, having hit 173 homers and posting a .927 OPS. 
This content is subject to copyright.
Getty Images
Minnesota Twins - Jack Morris
Morris signed a one-year deal for 1991 and then delivered a World Series title. 
Focus on Sport
Getty Images
New York Yankees - Reggie Jackson
The Yankees have a lot of practice at this, but Jackson was the trendsetter and one of the best players in Yankee history. 
Mr. October takes the crown. 
Focus On Sport
Focus on Sport/Getty Images
Oakland Athletics - Dave Stewart
Released by the Phillies in the spring of 1986, the A's signed Stewart to a bare-bones deal in 1986. He proceeded to win 20 games four-straight years — helping the team to two titles in that time.
Focus on Sport
Focus on Sport/Getty Images
Seattle Mariners - Ichiro
All the other players on this list went from one Major League team to another, but we'll break precedent for Ichiro, one of the greatest baseball players to ever live, who signed with the Mariners from Japan before the 2001 season. 
Getty Images
Getty Images
Tampa Bay Rays - Carlos Pena
Not a lot to choose from, but after signing with Tampa Bay before the 2007 season, Pena's Gulf Coast renaissance helped the Rays reach the World Series in 2008
J. Meric
Getty Images
Texas Rangers - Alex Rodriguez
You could make the argument that this could be Adrian Beltre, but that argument would be wrong.
Love him or hate him, A-Rod produced after he signed the largest deal in baseball history in December 2000. In three years in Texas, he posted a 1.011 OPS. 
This content is subject to copyright.
Getty Images
Toronto Blue Jays - Roger Clemens
Signed a four-year, $40 million deal with Toronto before the 1997 season and won the pitching triple crown in both seasons north of the border before he was traded to the Yankees. 
Focus on Sport
Getty Images
Arizona Diamondbacks - Randy Johnson
A no-brainer. 
Johnson, paired with Curt Shilling, helped the D-Backs win the World Series in 2001 — his first year with the team. He won four Cy Young Awards in four years in Arizona. 
This content is subject to copyright.
AFP/Getty Images
Atlanta Braves - Greg Maddux
Duh. 
Maddux turned down a larger offer from the Yankees in 1992 to sign with the Braves for five years and $28 million. He was a 66 WAR player in 11 seasons in Atlanta. 
Sporting News
Sporting News via Getty Images
Chicago Cubs - Jon Lester
The go-to answer for this is Andre Dawson, but let's switch it up.
I have written that Jon Lester was the best $155 million the Cubs have ever spent and since the team won the World Series this past year, I have to stand by that.
Lester brought the Cubs an ace and a playoff bulldog. His impact on the team that broke The Curse was such that if he never throws another pitch in Chicago, you could say he was worth that $155 million. 
Getty Images
Getty Images
Cincinnati Reds - Dave Parker
The Reds do not sign guys. 
But they did land Parker, a hometown kid, in 1984 after 11 years with the Pirates. Parker was a two-time All-Star in his four years in Cincinnati, driving home 432 runs before he was traded to the A's. 
Focus on Sport
Getty Images
Colorado Rockies - Larry Walker
One of the smoothest swings you'll ever see and one of the best signings ever made — Walker made the Rockies legitimate when he signed before the 1995 season for four years and $22 million. 
Walker posted an absurd 1.044 OPS in 10 years with the Rockies. 
This content is subject to copyright.
Getty Images
Los Angeles Dodgers - Kirk Gibson
The Dodgers, shockingly, do no have a great free-agent track record. But Oct. 15, 1988 made Kirk Gibson the best signing in the team's history. They haven't won a World Series since. 
Focus on Sport
Focus on Sport/Getty Images
Miami Marlins - Kevin Brown
The Marlins, on the other hand, do have an excellent free-agent track record, but few can stack up with Brown, who signed with Florida before the 1996 season. Before he was traded away in the last year of his three-year, $12.9 million deal, Brown was arguably the best pitcher in the National League. He posted a 2.30 ERA in two years in South Florida and helped the Marlins win their first World Series championship. 
This content is subject to copyright.
AFP/Getty Images
Milwaukee Brewers - Mike Cameron
No team has a worse free-agent track record than the Brewers, so Mike Cameron is the winner. He was pretty good in his time in Milwaukee and helped the Brew Crew make the playoffs in 2008. 
Joe Robbins
Getty Images
New York Mets - John Olerud
Some believe this snakebitten franchise's best free agent signing is Carlos Beltran. No sir — if we're factoring in value, it has to be Olerud. 
The first baseman was a Met before he re-signed in 1997, but he did fully hit the market before he signed a two-year deal worth $8 million. 
In all, he had a slash line of .315/.425/.501 in 476 games in Flushing. 
Sporting News
Sporting News via Getty Images
Philadelphia Phillies - Pete Rose
Rose was seen as washed up by the time he made it to the Phillies in 1979. He was old — about to turn 38 — when he inked the biggest deal in baseball, four years, $3.2 million. Rose played in Philadelphia for five years and had 826 hits in that time.
Focus on Sport
Focus on Sport/Getty Images
Pittsburgh Pirates - Russell Martin
Martin wasn't the biggest free agent, but he, like Jon Lester, was a culture change signing. 
With Martin behind the plate for two years, the Pirates made the postseason for the first time in 21 years in 2013 and again in 2014. 
Totally worth the $17 million. 
Getty Images
Getty Images
San Diego Padres - Rollie Fingers
He was going to sign with the Red Sox before the 1977 season, but the commissioner of baseball voided the purchase, so Fingers signed with the Padres, where he made $266k per year until he was traded. 
In four years as the Padres' closer, Fingers saved 108 games. 
MLB Photos
MLB Photos via Getty Images
San Francisco Giants - Barry Bonds
Another no brainer.
No matter what you think about Bonds, the numbers stand, and they are astounding. He hit 586 homers in 15 years in San Francisco, winning five MVP awards and posting an obscene 1.143 OPS over that decade and a half. 
Not bad for a six-year, $43.75 million deal before the 1993 season. 
This content is subject to copyright.
Getty Images
St Louis Cardinals - Chris Carpenter
Another tough team — the Cardinals prefer to home grow or trade for their players — but Carpenter, a mainstay in their rotation for all their success over the last 10 years, signed a one-year, $500k contract before the 2003 season, which he sat out. 
But he stayed with the Cardinals in 2004 — helping them win the pennant — and then he won the Cy Young in 2005. 
Getty Images
Getty Images
Washington Nationals - Jayson Werth
We're not counting the Expos' history, so it's just the Washington era, and it comes down to Livan Hernandez, Max Scherzer, who just completed his first year in D.C., or Werth, who signed a seven-year, $126 million contract before the 2011 season. 
Werth has hit 99 homers in his six years in Washington, and his 2013 season, where he had a .931 OPS was excellent. 
Getty Images
Getty Images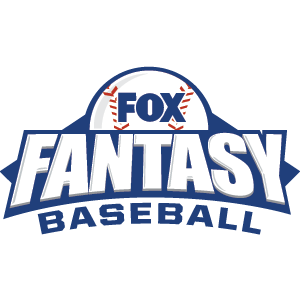 FOX Fantasy Baseball
Join or Create a Free League
Play Now!