Fantasy Baseball: Closer depth chart
Bookmark this page! It's your fantasy baseball closer depth chart, where you'll be able to track the bullpen situations for all 30 MLB teams all season long. We'll make updates, add notes and keep you up to date with news so you can get a jump on your fantasy opponents every time a change occurs.
Here are some clarifying notes to go along with the initial depth chart, mainly having to do with unsettled closer issues.
The Denver Post reported on March 15 that Greg Holland is likely to open the season with the Rockies' closer job.
It sounds like Shawn Kelley isn't going to be the Nationals' closer, meaning that Koda Glover and Blake Treinen are the candidates. Glover throws 99, so he's our guess as of now.
The Reds have said they'll use Raisel Iglesias and Michael Lorenzen in multi-inning situations at the end of games. Managers say a lot of things like that in the spring, and then go by the book after the season starts. Iglesias is probably a better bet than Lorenzen for saves.
With Huston Street (lat) hurt, Cam Bedrosian should beat out Andrew Bailey for the Opening Day job in Anaheim. If Bedrosian pitches well, he could easily keep the job.
The A's bullpen is still a mess, fantasy-wise. I'd throw my dart at Sean Doolittle. It could be Ryan Madson, Santiago Casilla or even John Axford. Small investments only here.
Brandon Kintzler was solid for the Twins last season, but when Glen Perkins (shoulder) gets healthy, he'll be a threat. Ryan Pressly could be in the mix as well.
Cubs manager Joe Maddon can be unconventional, but proven entity Hector Rondon seems a more likely fill-in than youngster Carl Edwards if something should happen to Wade Davis.
AL
Closer
Next Up
Orioles
Zach Britton
Brad Brach
Red Sox
Craig Kimbrel
Tyler Thornburg
White Sox
David Robertson
Nate Jones
Indians
Cody Allen
Andrew Miller
Tigers
Francisco Rodriguez
Rondon/Wilson
Astros
Ken Giles
Luke Gregerson
Royals
Kelvin Herrera
Joakim Soria
Angels
Cam Bedrosian
Bailey/Street
Twins
Brandon Kintzler
Perkins/Pressly
Yankees
Aroldis Chapman
Dellin Betances
A's
Madson/Doolittle
Casilla/Axford
Mariners
Edwin Diaz
Steve Cishek
Rays
Alex Colome
Brad Boxberger
Rangers
Sam Dyson
Matt Bush
Blue Jays
Roberto Osuna
Jason Grilli
NL
 Closer
 Next Up
D-backs
Fernando Rodney
Barrett/Burgos
Braves
Jim Johnson
Cabrera/Vizcaino
Cubs
Wade Davis
Rondon/Strop/Edwards
Reds
Iglesias/Lorenzen
Drew Storen
Rockies
Greg Holland
Adam Ottavino
Dodgers
Kenley Jansen
Sergio Romo
Marlins
A.J. Ramos
Barraclough/Ziegler
Brewers
Neftali Feliz
Corey Knebel
Mets
Jeurys Familia
Addison Reed
Phillies
Jeanmar Gomez
Hector Neris
Pirates
Tony Watson
Hudson/Rivero
Padres
Brandon Maurer
Buchter/Capps
Giants
Mark Melancon
Hunter Strickland
Cardinals
Seung Hwan Oh
Kevin Siegrist
Nationals
Koda Glover
Blake Treinen
2017 Fantasy Baseball Rankings
Halpin: Top 250 |  C | 1B | 2B | 3B | SS | OF | SP | RP | Position Eligibility
Fowler: Top 250 |  C | 1B | 2B | 3B | SS | OF | SP | RP
WATCH: Top 5 fantasy players from each team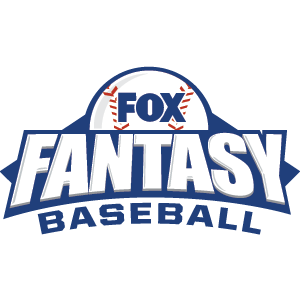 FOX Fantasy Baseball
Join or Create a Free League
Play Now!