Coach K lectures Oregon's Dillon Brooks, Grayson Allen shuns him after Sweet 16 loss
Duke star Grayson Allen — you know, the guy who likes to trip people — did not take Thursday's Sweet 16 loss to Oregon well at all.
Allen, who struggled in a 4-for-13 night, refused a hug from Ducks star Dillon Brooks as he walked off the court. (You can watch it right here.)
Allen might've been salty because Brooks had just hit a long 3-pointer in the final seconds, despite the fact the Ducks were up by 11.
Not to be outdone, Oregon's Dillon Brooks also puts the final touch on his team's win #MarchMadness https://t.co/6cWGpStwcf

— Bleacher Report (@BleacherReport) March 25, 2016
Coach K definitely didn't like it and apparently told Brooks after the game.
"He just told me that I'm too good of a player to be showing off at the end," Brooks said. "And you know, he's right. I gotta respect Duke. I've gotta respect them. And you've gotta learn from these things. He's one of the greatest coaches."
Coach K denied it when asked about it by reporters, then said "You can say whatever you want. Dillon Brooks is a hell of a player. I said, 'You're a terrific player.' And you can take whatever he said and then go with it, all right?"
Plenty of people chalked it up to the Dukies being sore losers.
S.T.F.U. https://t.co/vooTqYdADF

— Doug Farrar (@SI_DougFarrar) March 25, 2016
One trip left for Grayson Allen. The trip home. pic.twitter.com/ViVa0TErYi

— Kent Murphy (@KentMurphy) March 25, 2016
Grayson Allen didn't shake hands after the game? Wonder where he learned that https://t.co/THREoifQRK

— Big Cat (@BarstoolBigCat) March 25, 2016
Can't believe how passive Grayson Allen has been. Ducks have been bigger, faster, more aggressive, and they're in his head.

— Seth Davis (@SethDavisHoops) March 25, 2016
Grayson and his dad both get the MJ treatment. pic.twitter.com/C3F90bNPOe

— Complex Sports (@Complex_Sports) March 25, 2016
Did Coach K retire like 4 weeks ago and nobody told me?

— Bill Simmons (@BillSimmons) March 25, 2016
This is a loss that is going to really rankle Coach K. Don't often see one of his teams no-show in a big game like this. Have shot 5 FTs.

— Seth Davis (@SethDavisHoops) March 25, 2016
DID DUKE WIN???? pic.twitter.com/CZZDjnHfi1

— jeff wynn (@wynn_jeff) March 25, 2016
Duke denied a repeat! https://t.co/jAu0v77rZP

— Bleacher Report (@BleacherReport) March 25, 2016
No more Plumlees at Duke. Such a great feeling. pic.twitter.com/SkIeeLw8bX

— UNC Humor (@UNC_Humor) March 25, 2016
How they looking cause they thought we had no chance with duke #GoDucks pic.twitter.com/0L4lib1ZDT

— Bralon Addison (@BralonAddison2) March 25, 2016
Night, Duke #StopBracketSadness pic.twitter.com/joptFbXGHu

— Barstool Sports (@barstoolsports) March 25, 2016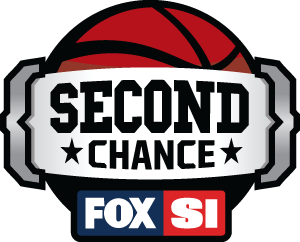 Second Chance
Busted bracket? Enter the FOX / SI Second Chance
Play Now!