The top 20 prospects for the 2017 NBA Draft, Version 2
In just over four months, Adam Silver will step on stage in New York City and begin moderating the 2017 NBA Draft.
That night is the culmination of years of works off the court by NBA teams and their scouting departments. Scouts have been particularly raving about this group and the amount of sheer talent and depth in the potential draft class. 
In early January, we released our first Big Board, which ranked the top 20 prospects in the draft. Although there haven't been significant changes to the list, there are two newcomers — Isaiah Hartenstein and Tyler Lydon — and the order has been shuffled.
James Snook
USA TODAY Sports
1
Markelle Fultz, PG/SG, Washington, freshman
Last ranking: 1
Holding steady at the top spot is Fultz. What makes him the top prospect? Fultz has very good size for the position, tremendous athleticism, possesses the ability to play either guard spot, has turned into a 40-percent-plus shooter and has impressive vision. His development over the last two years has been significant and there's reason to believe he'll continue to progress. Even with his name at the top of every scouting report, Fultz has been as productive, if not more, than any player in college basketball.
Christian Petersen
Getty Images
2
Lonzo Ball, PG, UCLA, freshman
Last ranking: 6
You'd be hard-pressed to find a more unique prospect than the 6-foot-6 UCLA guard. His impact is felt in a variety of ways, perhaps the most in the winning category. He fills the stat sheet for the Bruins. He has very good size for a point guard (average starting PG's in the NBA are 6-2 or 6-3) and his vision, passing and instincts are exceptional. Ball has also shown impressive improvement over the last year with his shooting (43 percent from 3), which is a game-changer when you talk about him as a prospect. Ball will likely get some play for the top spot come June.
Jayne Kamin-Oncea
USA TODAY Sports
3
Jayson Tatum, SF, Duke, freshman
Last ranking: 3
You won't find a more skilled player in this draft. At 6-foot-8, Tatum has an advanced scoring package and skill set that allows him to score the ball in a variety of ways. His footwork, ability to play multiple positions and all around versatility as a scorer are top-notch and why he's looked at so highly in this draft. Tatum is currently averaging 15.6 points and seven rebounds a game.
Mark Dolejs
USA TODAY Sports
4
Josh Jackson, SF, Kansas, freshman
Last ranking: 4
As the season wears on, Jackson appears to be getting better and better. At 6-foot-7, Jackson has good size for a wing and is a very good athlete. He's tough, aggressive, versatile, impressive in transition and a talented passer. Jackson also has potential as a perimeter defender. At this point, his jump shot is the biggest question, but it's actually been better than expected (24-for-66 from three). Regardless, his physical makeup, athletic ability and winning mentality are among the many things NBA executives are impressed by.
Mark Zerof
USA TODAY Sports
5
Jonathan Isaac, SF/PF, Florida State, freshman
Last ranking: 9
Confidence is building and things are starting to click for Isaac, who possesses ridiculous upside because of his size, length, mobility and skill set that allows him to play inside and out. At this point, strength is missing, as is consistency at times, but once that comes, Isaac will take another big leap. Isaac's per 40 numbers of 20.2 points and 12.3 rebounds have been particularly impressive.
Geoff Burke
USA TODAY Sports
6
Dennis Smith, PG, NC State, freshman
Last ranking: 2
In most drafts, Smith would likely be the first lead guard taken, but this is a loaded field with ridiculous competition at the position. Smith is an explosive athlete with an extra gear most can't get to from a speed standpoint. Smith, who is averaging 18.7 points and 6.8 assists a game, has also shown more consistency as a shooter (38 percent from three) at NC State, which is notable.
Gerry Broome
AP
7
De'Aaron Fox, PG, Kentucky, freshman
Last ranking: 5
Size, athletic ability, quickness and potential as a defender are all things that NBA executives like about Fox. He's dynamic in transition and is a two-way player, both hard to find. The drawback is his dismal shooting, as he's just 17.4 percent from three on the year. Regardless, he's putting up very good numbers (17.4 points, 5.6 assists and 5 rebounds a game) and had a very strong head-to-head showing against Ball earlier in the season.
Stephen R. Sylvanie
USA TODAY Sports
8
Malik Monk, SG, Kentucky, freshman
Last ranking: 7
Monk raised his draft profile when he showed up on Kentucky's campus with a more consistent stroke from long range. Monk, who is a tad undersized for a shooting guard, is an explosive athlete that can really score it, which he's proved time and time again this summer. His 47-point outburst may be the best single game performance of the season. He also has potential as a defender. Comparisons range from Monta Ellis to Lou Williams.
Stephen R. Sylvanie
USA TODAY Sports
9
Lauri Markkanen, C/PF, Arizona, freshman
Last ranking: 8
In my nearly 10 years of scouting prospects, I'm not sure I've seen a player Markkanen's size shoot the ball the way he does. At 7-feet, Markkanen has an effortless stroke with tremendous touch. He's shooting an impressive 47.3 percent from three. He's also proven to be a solid rebounder. Defense is the concern at this point, but he's a big, strong kid that brings a lot to the table on the offensive end.
Rick Scuteri
AP
10
Justin Patton, C, Creighton, freshman
Last ranking: NR
At the start of the season, no one expected to see Patton's name this high on a Big Board. But Patton, who was ranked No. 24 in Scout's 2015 rankings, emerged from a redshirt year as a dominant post presence that can impact the game on both ends of the floor. Size, length, mobility, A+ hands and rim protection are all positives in Patton's game, and he continues to trend in the right direction.
Steven Ryan
Getty Images
11
Frank Ntilikina, PG, Strasbourg
Last ranking: 13
While the mainstream basketball fan doesn't know as much about Frank Ntilikina as the freshman lead guards that will enter the draft, he's certainly an intriguing option because of his impressive physical gifts. Ntilikina, a native of France, has very good size at 6-foot-6 and a lengthy set of arms. He's very quick and athletic. At this point, he lacks polish. Last year at Basketball Without Borders, he struggled as a shooter. At the recent U-18 European Championships he hit 17 of 29 three-pointers, which is notable.
Geoffroy Van Der Hasselt
AFP/Getty Images
12
Miles Bridges, SF, Michigan State, freshman
Last ranking: 16
A tough, physical forward prospect, Bridges is a gifted athlete that plays with power and toughness. He's a good finisher around the basket and he's continued to make improvements as a shooter, which is evident from his 40 percent clip at Michigan State this season. There are concerns about his handle, but the advancement in his jump shot is a big deal and certainly helps him as a prospect.
Mike Carter
USA TODAY Sports
13
Ivan Rabb, PF, California, sophomore
Last ranking: 11
Most wondered why Rabb, a 6-foot-11 power forward, returned to school, as he was projected as a top 10 pick last year. But he opted to come back and he's raised his points and rebound averages. He's virtually the same prospect he was last year. Rabb has potential as a post scorer and is shooting over 50 percent from the field. He's also mobile, a good athlete and a productive rebounder.
John Hefti
USA TODAY Sports
14
Robert Williams, PF/C, Texas A&M, freshman
Last ranking: 17
Much like Justin Patton, Williams wasn't expected to be this high on NBA Draft boards this early. Athletically, Williams is ridiculously gifted and at 6-foot-9, 240 pounds and possessing a 7-foot-4 wingspan, his measurables are eye-popping. Williams is starting to play with consistency too, as he's grabbed at least six rebounds in each of his last 10 games and has grabbed double figure boards in half of them.
Troy Taormina
USA TODAY Sports
15
Isaiah Hartenstein, PF, Zalgiris
Last ranking: NR
At nearly 7-feet tall, Isaiah Hartenstein is being slotted as a first-rounder because of skill, mobility and potential at that size. Hartenstein, a southpaw, is already strong and has a frame that will continue to fill out. He's mobile and runs the floor quite well. Athletically, he's fine, but not explosive by any means. Offensively, Hartenstein has a good set of hands and touch. He likes to face up defenders, but can certainly go to the block some as well. Although his numbers have been fairly pedestrian in events, Hartenstein has potential as a shooter, especially in catch and shoot situations. He had a solid showing at Basketball Without Borders last February and went for 14.7 points, 9.5 rebounds and 3.5 assists a game in December's U-18 European Championships. Hartenstein is a native of Eugene (Ore.) and lived there until he was 12, before moving to Germany.
16
Terrance Ferguson, SG/SF, Adelaide
Last ranking: 18
Sometimes hiding yourself, much like Thon Maker once did in some ways, is a recipe for success. Although Ferguson isn't completely hidden, as each NBA team has been over to see him and he's been watched in FIBA competitions in the past, he's not playing on the main stage. Which can be good or bad. Regardless, when you stand 6-foot-7, are a very good athlete and can shoot the ball the way Ferguson can, you have a lot of value. His strengths translate to the next level.
Chris Hyde
Getty Images
17
OG Anunoby, SF, Indiana, sophomore
Last ranking: 12
In mid-January, Anunoby, arguably Indiana's best player and best professional prospect, went down with a knee injury and was forced to the sideline for the remainder of the season. While the injury may hurt him some, he's probably still a top-20 prospect in a loaded draft. Anunoby has good size for a wing (6-foot-8), is an explosive athlete and has the ability to defend multiple positions. Although his percentage was down this year, he also has potential as a shooter. Coming out of high school, Anunoby was fairly unknown, so he's already made drastic improvements to his game.
Darron Cummings
AP
18
Ike Anigbogu, PF, UCLA, freshman
Last ranking: NR
Some will be surprised to see Ike Anigbogu's name here, especially considering he's only playing 13 minutes a game. But this project is to pinpoint the best possible prospects for the Draft and I think Anigbogu, who technically could still be in high school right now, is one of them. At 6-foot-10 with a 7-2 wingspan, Anigbogu has good measurables, runs end-to-end with ease, is a gifted athlete and is a productive rebounder and shot blocker. His per 40 numbers are 15.1 points, 12.9 rebounds and 4.2 blocks. Most aren't operating under the assumption that he will leave college, but I think it's a very real possibility.
Kirby Lee
USA TODAY Sports
19
Harry Giles, PF, Duke, freshman
Last ranking: 10
At this point, I'm not quite sure what to do with Giles. At times during Giles' high school career he was the best player in his class. But the multiple knee injuries have slowed him down and he's clearly not fully back. The question is when and if he gets there. If he does, the team that takes him will be getting an absolute steal at this spot.
Grant Halverson
Getty Images
20
TJ Leaf, PF, UCLA, freshman
Last ranking: 14
Lonzo Ball has received the majority of the attention for the Bruins, but TJ Leaf has been a huge part of their big season. Leaf has been as efficient as any player on this list in his freshman season, shooting nearly 63 percent from the field and 46 percent from three on 48 attempts. Leaf also has been very effective as a rebounder and is averaging nearly nine a game. At 6-foot-10, Leaf is a versatile power forward prospect that can stretch the floor, plays with energy, has very good hands and touch, and scores the ball in a variety of ways.
Harry How
Getty Images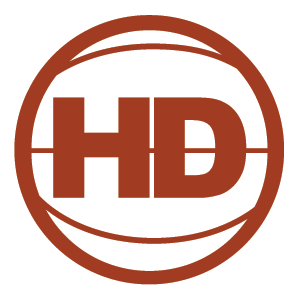 Hoops Dynasty
Recruit, Game Plan & Compete For Prizes
Play Now!