WWE WrestleMania 33: Match Card Projections 5.0, Post-Survivor Series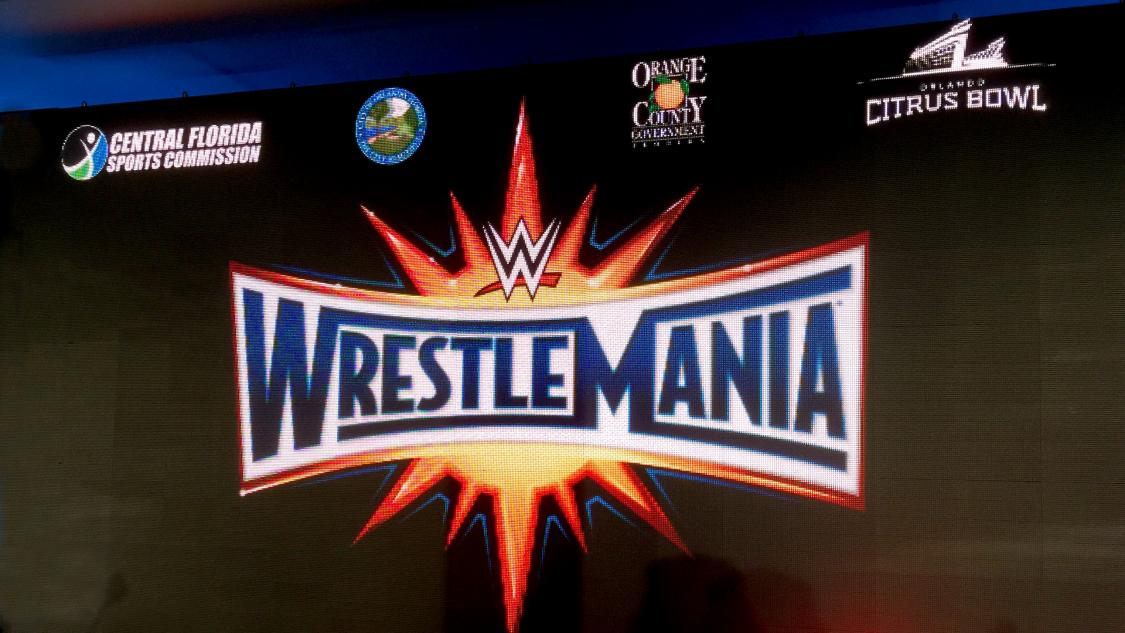 How do our WrestleMania 33 match card projections look after Survivor Series?
WrestleMania 33 may be just over four months away, but it will be here in the blink of an eye. WWE is already putting the show's tickets on sale, which should sell quickly for this grand event. It's the company's biggest show of the year and should be more action packed than WrestleMania 32, arguably a disappointing event.
Nothing has been set for WrestleMania 33 except for the Big Show vs. Shaquille O'Neal match. It won't be officially announced until early 2017, but all signs point to this happening.
Other matches probably won't be known until February or March either. We still have a full slate of December pay-per-views to get through, and the highly-anticipated Royal Rumble match has yet to happen. That means there's still plenty of time to build however the card is going to look.
Following Survivor Series, though, there may be a bit of a clearer picture of how things will look in April. This includes the results from the 5-on-5 elimination matches and even Goldberg vs. Brock Lesnar. Who will the latter man be facing at the show?
WrestleMania 33 is still far away, but it's worth seeing how Survivor Series may have affected the show. What would be the potential main event? How many titles would be featured on the show? Which legends would come back to wrestle, if any?
So, here's a look at what our match card looks like a few months in advance of the Grandest Stage of Them All.
WWE Intercontinental Championship Ladder Match
WWE is seemingly making the Intercontinental Championship Ladder match an annual thing. It's replacing the old Money in the Bank Ladder match that was seen at multiple WrestleMania events before becoming its own pay-per-view.
At WrestleMania 32, Kevin Owens put the IC title on the line against Sami Zayn, Dolph Ziggler, Stardust, Sin Cara, Zack Ryder and The Miz. This was a group somewhat similar to the WrestleMania 31 version of this match, so it's possible we see some of the same faces again at WrestleMania 33 in this contest.
Who the title holder could be by 2017 is anyone's guess. The IC title is always changing hands, so anyone from Owens, Zayn, Ziggler, Miz, or someone who we aren't thinking of could have the belt. Maybe someone who isn't even with WWE could own the title in about a year.
Whatever the case may be, the IC title match would probably steal the show. Ladder matches are always fun, especially at WrestleMania and as the opener of the event. It wouldn't be surprising to see this happen for a third straight year.
Goldberg Gets a Match
Goldberg being part of WrestleMania 33 didn't seem possible. It had been assumed his Survivor Series match would be his only one in this WWE return. While that still may be the case, that absolute decimation of Brock Lesnar, someone who had dominated WWE for nearly four years, has to bring up the question of the former WCW star's status.
Ending the dominance of someone like Lesnar has to mean Goldberg is in for more, right? It would have to be at WrestleMania 33 where he could get more time to train and actually compete in a somewhat lengthy match. The options to face him would be open to just about anyone since nothing has been rumored and that he hadn't really been expected to return for more. Could it be someone like Roman Reigns? Kevin Owens? Braun Strowman? It's all over the place right now.
AJ Styles vs. Shawn Michaels
Shawn Michaels returning to the wrestling ring? It's still a crazy thought, even for one night. This probably won't even happen, but if Styles is going to be without the WWE World Championship by WrestleMania 33, could WWE try this match?
The idea of Michaels vs. Styles got thrown around throughout October. It started with unconfirmed rumors about this match happening, which led to there being "no plans" for it to take place. Since then, the talk or speculation of this match happening at Royal Rumble quieted down.
If Styles walked into Royal Rumble as WWE World Champion, then a match with HBK wouldn't make much sense. Why would he come back for a title shot at 51-years-old after being away for almost seven years? It would have to be a nontitle match, which getting pushed until after the Alamodome show would be logical.
To get Michaels back into the ring, the Phenomenal One would have to call him out on numerous occasions. On maybe the third or fourth try, goading him into coming out of retirement would work, potentially with a vicious attack. That could then set the stage for WrestleMania 33 in one of the top nontitle matches of the evening.
Seth Rollins vs. Triple H
The seeds have been planted for Seth Rollins vs. Triple H for nearly two-and-a-half years. It started the day The Shield broke up in June 2014, and saw the first noticeable cracks between the two former Authority members in August. This came when the Game made his shocking return to help Kevin Owens win the WWE Universal Championship, screwing Rollins out of it in the process. This angered the Architect, who has yet to confront his former mentor since.
We're at nearly three months since Triple H cost Rollins a shot at the Universal Championship, but with no further build between the two. That doesn't mean this match won't happen, though, because there logically should be unfinished business. This could pick up as we get closer to Royal Rumble or even at the January PPV. That's still two months away, however, and fans may have forgotten by then what happened all those episodes of Raw ago.
Rollins vs. Triple H would be a fun match to put on a potentially loaded card, though. It could join a few star-studded main event matches and rock Camping World Stadium.
Raw Women's Championship Match
Charlotte (c) vs. Bayley
The Raw Women's Championship landscape is a question mark right now. Sasha Banks is still owed a rematch against Charlotte, Bayley is lurking in the background, and Nia Jax is waiting for an opportunity too. There's also the impending return of Emma, whose character makeover may put her near the top as well.
Well, going into WrestleMania 33, it seems WWE may continue to strap the Raw Women's Championship on Charlotte and let her continue running with it. She beat Banks at two pay-per-views for the belt and is being made into an unstoppable force at live specials. Things like this tend to culminate at big events, though, which would fit the Show of Shows.
With the way everything has been set up, Bayley may be the logical opponent for Charlotte at WrestleMania 33. It means WWE would have to stretch this program out for four months. That may not be the most difficult thing, especially if Charlotte vs. Sasha gets one more turn at Roadblock in December. January and early February could then be used to set the stage for Charlotte vs, Bayley at Camping World Stadium. Then, the match would get announced in late February of early March. The Hugster may then be the one to end The Nature Girl's PPV run.
WWE Universal Championship Match
Kevin Owens (c) vs. Finn Balor vs. Roman Reigns
Finn Balor became the first-ever WWE Universal Champion by beating Seth Rollins at SummerSlam. However, during the match, Balor suffered a shoulder injury that needed surgery, forcing him to relinquish the belt. Less than two weeks later, Kevin Owens would win the belt.
The story sets itself up well for Balor. He could return around WrestleMania 33 season and quickly set himself up for a title match. It's something he never lost via pinfall or submission, so the former NJPW star could target Owens, if he still has the belt.
Owens and Balor have a history as well in NXT. They wrestled for the NXT Championship three times, one of which came in Japan and the third match happened at NXT TakeOver: Brooklyn. This was the brand's first live special outside of Full Sail University. Nearly two years later, these Superstars would take their rivalry to the biggest stage and get a chance to put on something memorable.
However, given all the titles and limited space on the show, expect at least one Triple Threat match. With other top stars and the WWE World Championship in another match, Roman Reigns could be involved in a Universal Championship match. He's probably going to be in the picture in December, but it wouldn't be surprising to see this linger into 2017.
Career vs. Title Match
Undertaker (c) vs. John Cena
Undertaker and John Cena headlining WrestleMania 33? It's far from a guarantee, especially with what would be on the line.
It's always going to be difficult to believe that Taker's WWE career will come to an end. He's going to be 52-years-old, though, and can't do this forever. Like anyone else, his body will break down due to age and wear and tear. So, at 'Mania 33, it may be time the Dead Man to call it a career.
In one last main event, Undertaker would finally have his big show, one-on-one match with Cena. Not only would a career be on the line, though, but so would a title.
A fan theory has been that Taker could win the WWE World Championship at Royal Rumble, which would set up a title defense for WrestleMania 33. Cena, who is going for his 16th world title, would be a logical opponent for this, which may make him a favorite to win the 2017 Royal Rumble.
The presumed finish to this match would be Cena ending Undertaker's career and getting his title. It would make for two wild moments to close WrestleMania 33, and give the Phenom a proper sendoff, something that would never be forgotten.
As for Cena, well, he ended a WWE legend's career, and fans have called for him to turn heel for over a decade. Why not finally pull the trigger then on SmackDown?
This article originally appeared on