WWE's new star AJ Styles still hasn't met John Cena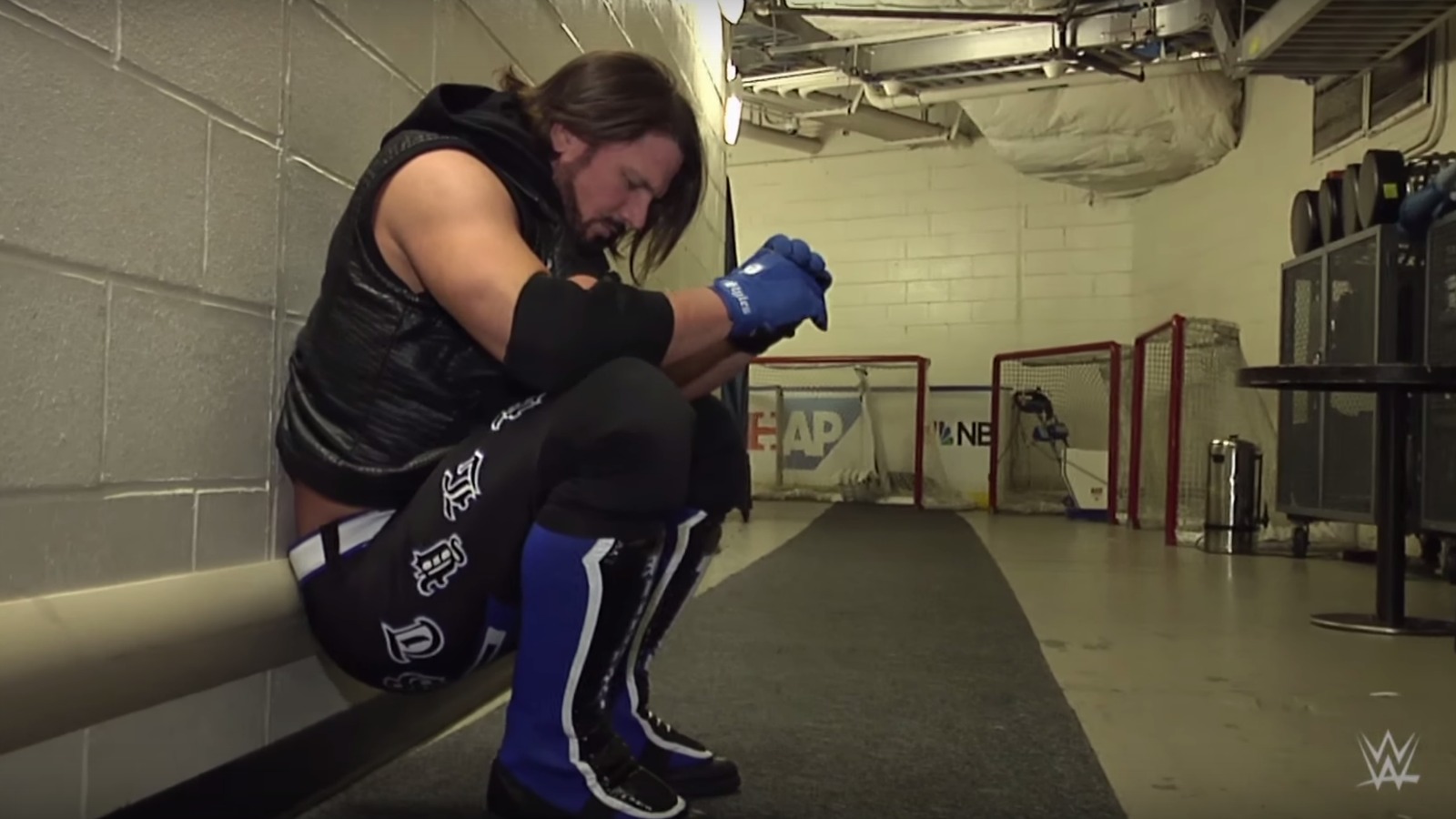 "The Phenomenal One" AJ Styles has been wrestling for nearly two decades, but aside from a short two-match stint in WWE in 2002 he's spent his entire career in smaller promotions in the United States and across the world. After two years in Japan, where he was a two-time IWGP heavyweight champion, Styles finally made his long-awaited WWE debut at the 2016 Royal Rumble and spent nearly a half-hour in the ring before being eliminated by Kevin Owens. Styles has since been ruthlessly taunting Chris Jericho, who finally snapped and agreed to a match at WrestleMania 32 Sunday. With just a few days before his first appearance at the biggest show in professional wrestling, Styles talked to Fox Sports about his transition to the WWE and who he hopes to face in the future.
Fox Sports: Have you been surprised at all at the reception you've gotten from WWE fans since you debuted in the Rumble?
AJ Styles: Very surprised, but very relieved at the same time. Walking through that curtain for the Royal Rumble you're not sure if anyone's going to know you… but they knew exactly who I was.
FS: What is AJ Styles' number one goal in the WWE?
Styles: I think for me, personally, is to be that guy everyone wants to wrestle. I want to be that guy. They expect great matches from me. Despite the fact that yes… Sunday I'd love to be at the main event of WrestleMania, but [what's] most important to me my peers respect me, and at the same time, want to have me around.
FS: Have you had to make any changes to your in-ring style or your on-camera promo work in transitioning from Japan to the WWE?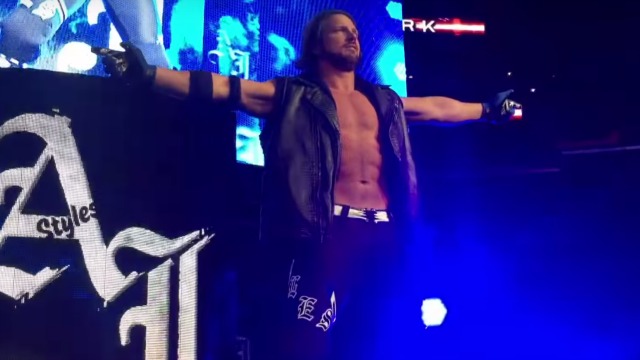 Styles: Not really, I think that a lot of people think the Styles Clash is banned, you can't do that anymore. It's not necessarily that, there's some guys that are just too big to get that in. The roster of the WWE is a big roster, so you have to improvise – but part of being an entertainer is that you've got to be able to adapt to every situation and be able to hit stuff on guys or are bigger than you or smaller than you. For me, it's not that big of a deal… I'm pretty used to it because I've been wrestling 17 years. It's one of those things.
FS: What's been the best aspect for you, personally, of being back in the US full-time?
Styles: Honestly the thing that worried me the most being in Japan is that if something were to happen with my family that I couldn't just step on the plane and get home. At least here in the WWE that's exactly what would happen. And I know that they would put me on that flight and get me out as quick as they possibly could because they're very family-oriented. That's one thing that I love so much about the WWE. It's a perfect place for me to work.
FS: Chris Jericho finally accepted your WrestleMania challenge last night on Monday Night Raw, do you think that's a matchup that could sneakily steal the show?
IT'S ON! @IAmJericho just accepted @AJStylesOrg's challenge for a match THIS SUNDAY at @WrestleMania! #RAW https://t.co/TtvkFs0MGf

— WWE (@WWE) March 29, 2016
Styles: I think that him and I match up very well. We know each other very well. I've watched him for years. Jericho… he's not one of those guys that doesn't pay attention to what's going on. He knows what I'm capable of, and him and I aren't going in there thinking 'we're just going to do what we have to do to get through it.' It's going to be one of those things where we plan on tearing down the house. I know he thinks the same way as I do.
FS: Are there any WWE stars you haven't had the chance to work with yet that you're dying to get in the ring with?
Styles: I'm going to be honest with you. I haven't even talked to John Cena! Or Randy Orton. I've never met those guys. So I'd be happy to just get the opportunity to talk with those guys, and eventually get in the ring with them. And I think everybody would love to see a Seth Rollins match. Cesaro is a guy I go back with as well. There's a couple guys that I'd like to wrestle but truthfully, I want to wrestle as many guys as I can.
FS: Another wrestler you worked with in Japan, Shinsuke Nakamura, is making his debut at NXT TakeOver: Dallas on the Friday before WrestleMania. For fans who may not be familiar with Nakamura, what can they expect from him?
Styles: Shinsuke Nakamura is probably one of the best wrestlers I've ever been in the ring with. He's very unorthodox. Everything he does is with knockout power. He's a guy who is very flamboyant so don't let his Michael Jackson antics fool you, this guy is deadly. He will knock you out. [He's a] great athlete, can't say enough great things about him. I know personally how good he is and I'm ready for the WWE Universe to experience how great he is.
FS: You tweeted about a scary moment you had at the airport last week, what happened there?
Styles: Well as soon as I got off the plane [in Atlanta] and went to get my bag they had us go into the north terminal – if you know Atlanta Hartsfield-€"Jackson airport – when I got off they threw everyone to one side of the airport and they go 'nope, everybody out!' So apparently there was a bag left out, a suspicious bag. I guess they checked it out, everything seemed to be alright. I personally had just left, my son was having a field trip in the Atlanta area so I went and visited with him a while, came back, got my bag and everything was fine within an hour or two. I may have made it a bigger deal than anybody else, but I didn't know what was happening. It seemed like 'uhh, this is weird!' With everything that's going on, I'm glad they took the precautions they did.
WrestleMania 32 happens this Sunday, April 3rd, at AT&T Stadium. The biggest WWE show of the year will begin at 7 p.m. ET on WWE Network (which is now free for one month for new subscribers).