WWE: Why the UFC Needs Vince McMahon's Company to Thrive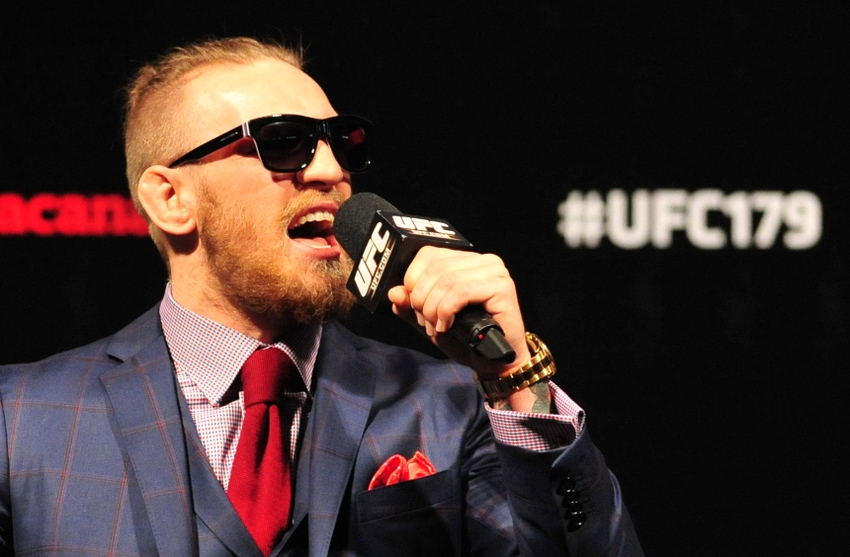 With the comments made by UFC fighter Conor McGregor on WWE, the question is, should you really be firing shots at a company that you may actually end up needing?
After the comments made by UFC fighter Connor McGregor about the WWE, one has to wonder if that is the best move to generate exposure for the company. In recent years, UFC has boasted some of the most notable names and talent anywhere in the world. Their ability to blend disciplined fighting along with marketability has made them a popular option for MMA fight fans.
However, the most notable and marketable talents have fallen on either bad luck or tougher times. Names such as Jon Jones, Conor McGregor, and Ronda Rousey represented the sport and were hugely popular with. They were the undefeated champions of the world, but now they are hardly even a blip on the radar. The problem, as many have noted, is that it is easy to market the unbreakable and the undefeated. The challenge is what to do when those talents show some chinks in their armor and are defeated. UFC hopes the talent can achieve redemption and are able to come back and recapture their success. However, that isn't always successful, and after the money and publicity spent on building these men and women up, now there is the challenge of finding someone that can replicate their success.
Over the past few months, there have been two separate incidents where the UFC have fired shots at the WWE. In both incidents, a near riot started online, with talent from the wrestling community firing shots back at those that challenged the legitimacy of professional wrestling.  The first incident was caused by UFC President Dana White, who called it 'fake.' The response to that was an immediate backlash, but without question, it brought attention to the UFC. It is said there is no such thing as bad publicity and White's statement brought attention to the sport. The other incident was a statement made by former McGregor, which received a backlash from the likes of Roman Reigns, Kurt Angle, and Chris Jericho, men noted for their achievements in the ring. McGregor also criticized John Cena, stating he was nothing more than a failed Mr. Olympia. Those statements aren't exactly accurate when we consider that he is a fifteen-time former World champion.
There also needs to be some awareness on the part of the UFC that they could generate as much if not greater income by working with WWE instead of against them. The recent match by former WWE World Heavyweight and UFC Heavyweight Champion Brock Lesnar Lesnar Lesnar at UFC 200 was a great success. WWE was able to market not only Brock, but the UFC simultaneously when they noted his victory; that they didn't acknowledge his failed drug test after they win is another discussion entirely. Also, during UFC 200 commercials for SummerSlam, where Brock will have his next WWE match, were aired. WWE was able to exploit the popularity of their star who was, competing. The WWE also was able to capitalize on the popularity and success of Ronda Rousey and the Four Horsewomen during Wrestlemania.
For some, the argument would be that WWE is using the success and popularity of the UFC to market its product, when in fact it could be a working relationship that sees both entities succeed. There are several scenarios that could play out, such as altercations in a WWE ring or UFC octagon where both companies could build up their talent. While having Rousey decimate the women's division appears to be the wrong thing to do, they could have someone on the roster with a shoot background be a part of a feud or altercation. Regardless of what is done, both companies have the money, marketing, and resources for a collaborative effort between them that will see success achieved.
As it stands, the only way that UFC has publicly used WWE to succeed was in downgrading their product, when that product is something that they have been able to capitalize on with the additions of Brock Lesnar in the past, and more recently CM Punk. The UFC knows there is valued in having former/current professional wrestlers compete for them, the difference is, they'd be able to draw more bees with honey than with vinegar if they were to work with them.
This article originally appeared on