WWE TLC results: Heath Slater and Rhyno vs Wyatt Family full video highlights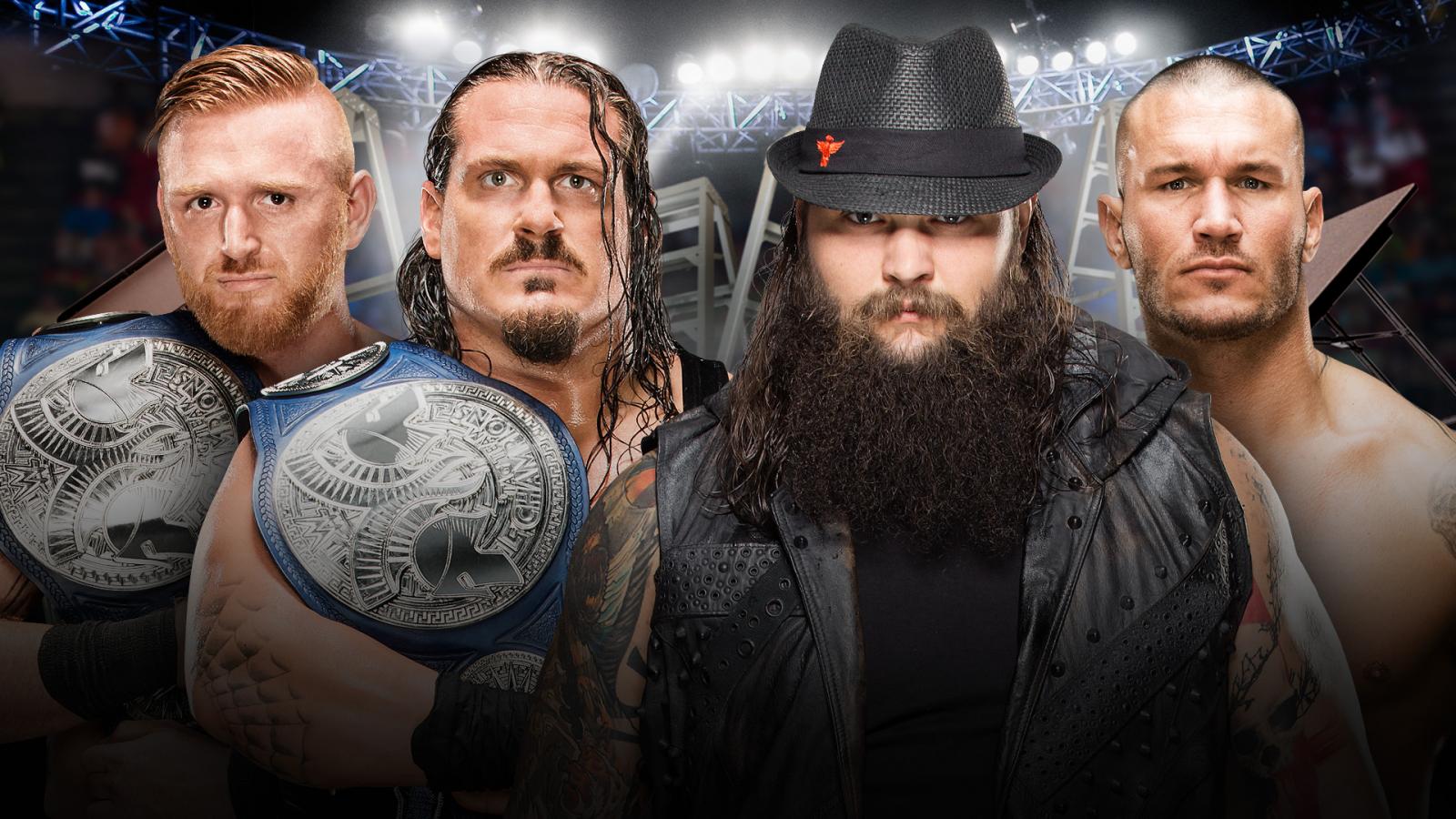 A look at what went down during the Heath Slater and Rhyno vs. Wyatt Family match at WWE TLC.
To open the WWE TLC pay-per-view, Heath Slater and Rhyno would defend the SmackDown Tag Team Championship. Their opponents would be Bray Wyatt and Randy Orton, who beat American Alpha to earn this opportunity.
So, at TLC, Orton and Wyatt would go to battle with Beauty and the Man Beast, who have held the belts for the past three months. What would go down when these teams met at the show?
When Wyatt and Orton entered the arena, the latter's original entrance music played for about two seconds, and was kind of awesome. This led into the Wyatt Family theme being played as the challengers made their way to the ring.
Rhyno started out dominating Orton and Wyatt before Slater tagged in. He continued their early momentum before the Viper took over the match. The One Man Band suffered the brunt of the early offense, including taking a vicious powerslam for a near-fall.
At ringside, Luke Harper would stand in the way for Orton and take a gore from Rhyno. However, in the ring, Orton made a tag and RKO'd the Man Beast for the win to become the new SmackDown Tag Team Champions.
Judging by the ending of the match and the post-antics, it looks like the new Wyatt Family may be on the same page. Harper took the Gore from Rhyno, and even seemed to enjoy holding the tag titles in the ring. Orton giving his belt to Harper to hold almost symbolized the Wyatt Family's struggle from the past three years as they had never been able to win a title. This is their first one, obviously not for the Apex Predator, but it's significant.
So, we have our first new champions at WWE TLC. Will anyone else win a title?
This article originally appeared on