WWE TLC results: Becky Lynch vs Alexa Bliss full video highlights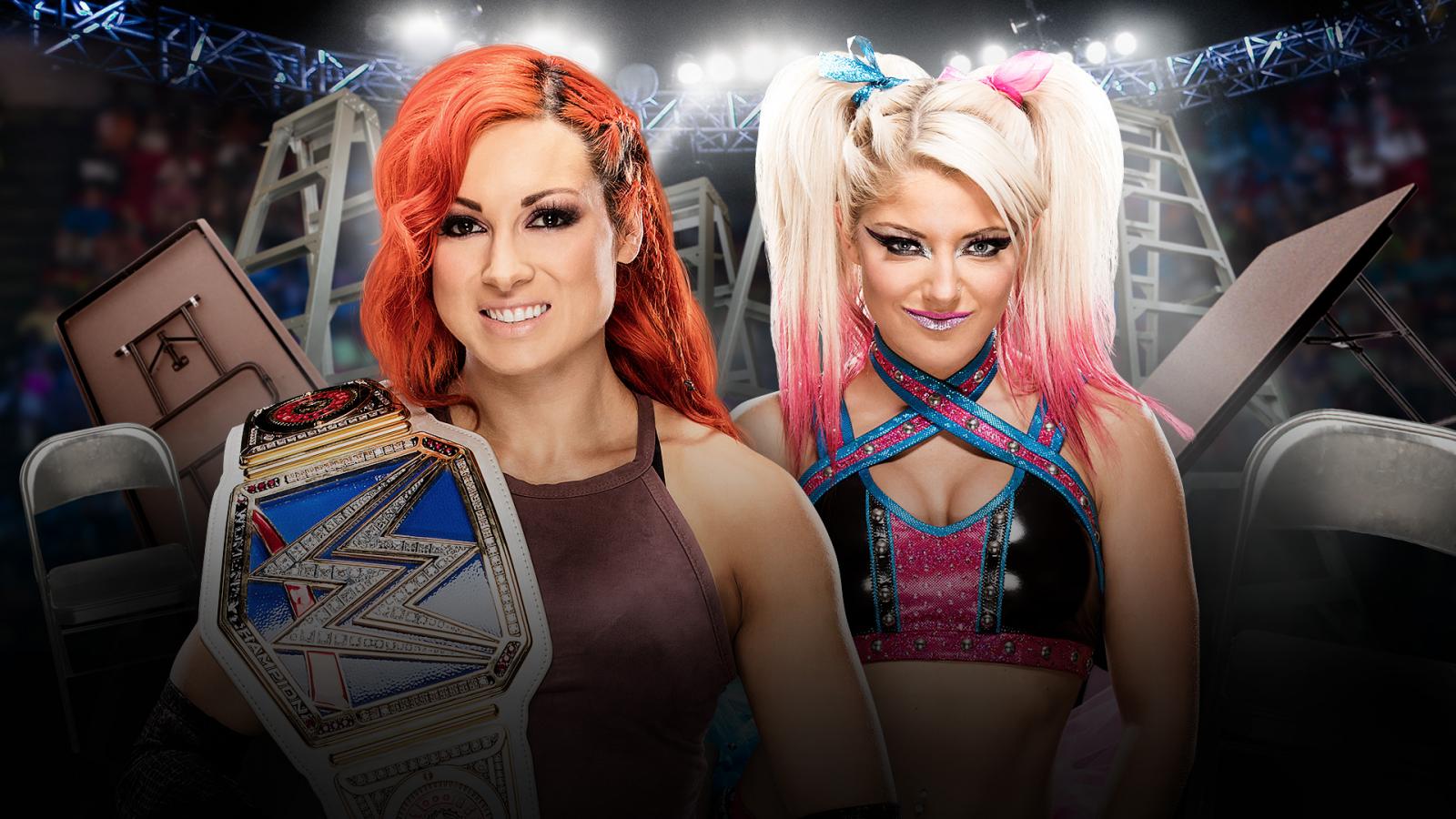 Here's what happened in the Tables Match between Becky Lynch and Alexa Bliss for the WWE SmackDown Women's Championship at WWE TLC on Sunday night.
In the second of three title matches on Sunday night at WWE TLC, the SmackDown Women's title was on the line as Becky Lynch defended the gold against Alexa Bliss in a Tables Match.
Lynch defeated Bliss in a previous title matchup on SmackDown Live with the DisArmHer, but Bliss's foot was on the bottom rope. The official never saw it, and Lynch retained.
But, Bliss got a rematch on Sunday night against Lynch in Dallas, but there would be no tapping out this time around. To win, you had to put your opponent through a table.
In the early going, it was all Becky Lynch. She dominated the action right off the bat, and even looked to powerbomb through an announce table early.
Bliss was able to escape near disaster, but it wouldn't last long.
Lynch found an opening to introduce the first able of the match from under the ring, but that opening also opened the door for Bliss to get back into the match.
Bliss turned the tide in the match and began to take over the match with her aggressiveness. She also looked to introduce a table into the match from under the ring, only this time, her table would be placed and set up inside the ring.
As the table inside the ring was set up, both competitors looked to put each other through it, including Lynch setting up Bliss for a BexPlex, which got countered.
Bliss flipped the table over that Lynch set up in the middle of the ring, and was able to counter into a nasty-looking DDT on the table, but the underside of the table.
As Bliss looked to capitalize, Lynch locked into the DisArmHer with the help of one of the table legs in a painful-looking submission hold.
Lynch took the match over again, but as the table hovered on the outside of the ring from earlier, Bliss racked Lynch's eyes and caught Lynch with a power bomb through a table to win the gold for the first time.
After the match, Lynch was in line for an interview, but wanted no part of it.
It was a tough battle for the now-former champion, but a huge victory for Alexa Bliss.
WWE's resident Harley Quinn has her first championship in WWE.
This article originally appeared on