WWE TLC results: AJ Styles vs Dean Ambrose full video highlights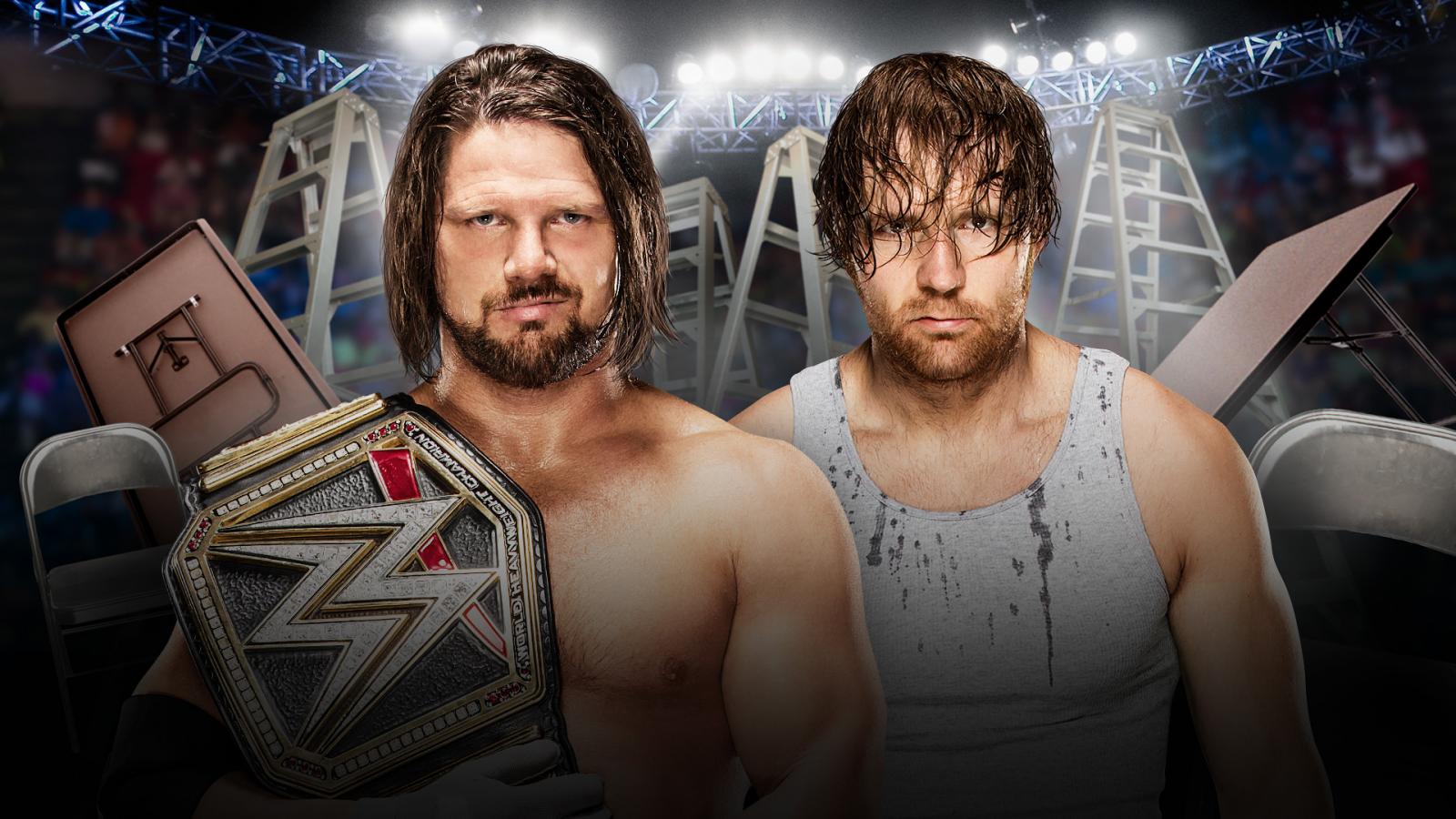 A look at what happened in the main event of WWE TLC between AJ Styles and Dean Ambrose.
The main event of WWE TLC would see Dean Ambrose challenge AJ Styles for the WWE World Championship in a TLC match. This seemed to be the culmination of their three-month feud over the title, which started when Styles won the belt from Ambrose at September's Backlash pay-per-view.
Plenty would go down in this TLC match on Sunday night, but who walked out with the title? See what happened in this epic encounter below.
Ambrose started quickly on Styles with a few chops and a big back body drop. This led to the action going to ringside, which saw the Lunatic Fringe continue to take control as they went to the stage. Ambrose then stood atop the barricade but got dropkicked by Styles.
To regain control, the former world champion hit Styles in the face with a chair. However, back in the ring, the Phenomenal One began knocking his opponent around with a ladder.
In the ring, a bunch of chairs would be set up and placed next to each other. Ambrose then went to suplex Styles, but as he lifted his opponent, he threw him back-first into the chairs! Styles then suplex Ambrose through a table.
Ambrose would set up a ladder on one announce tables while placing Styles on the other. He then climbed the ladder and hit an elbow drop onto the former NJPW star! As Ambrose began climbing the ladder, Styles miraculously got up and hit a Phenomenal Forearm!
The two would continue to brawl and knock each other off the ladder. At one point, Styles picked Ambrose up off the ladder, but Ambrose knocked both of them out of the ring.
Something that may have triumphed everything was the springboard 450 splash that Styles hit on Ambrose, driving him through a table!
Moments later, James Ellsworth made his way out, injured and all. Styles quickly attacked him at ringside, but Ambrose stopped a Styles Clash on him and hit the Dirty Deeds on the steps.
As Ambrose started climbing the ladder, Ellsworth ran in and pushed him off the ladder! He then cheered on Styles to climb the ladder to grab the title, who successfully did so.
What the heck just happened here? Ellsworth just cost Ambrose the world title match after having him under his wing for months. The Chinless Wonder even got saved, but he still decided to cost him.
This sets up a very interesting dynamic. Ellsworth is suddenly against Ambrose and is siding with Styles. We have no idea why, but the answer could be found out on SmackDown.
What a title match and what a WWE TLC PPV. We have a new champion and an unlikely heel running around the Blue Brand.
This article originally appeared on