WWE TLC 2016 Results: Nikki Bella vs. Carmella Video Highlights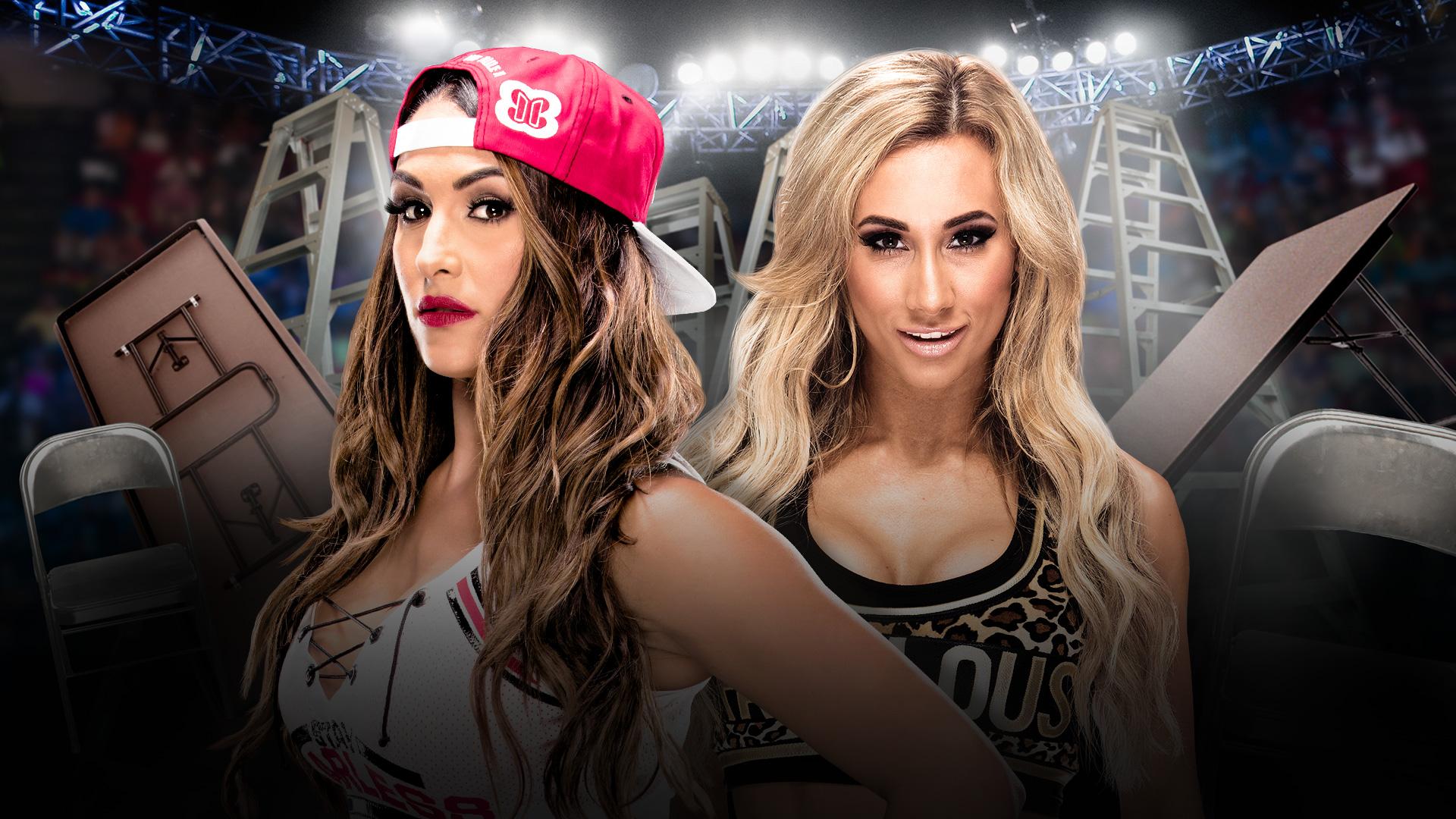 Nikki Bella and Carmella threw out all of the rules in their WWE TLC 2016 match! But who came out victorious?
Carmella vs. Nikki Bella has been the ultimate catfight for months. If Joey Styles was around he'd scream "CATFIGHT!" every week. Since Nikki came back from injury Carmella has sought to make a name for herself at the Bella twin's expense. The rhetoric has gotten nasty to go along with the escalated violence heading into WWE TLC.
Nikki has once again been ridiculed for being John Cena's girlfriend, which Carmella says gives her an air of being untouchable. There's probably some truth to that, but Nikki ain't havin' it. She still believes Carmella was the mystery assailant who attacked her before Survivor Series, despite it making no real sense.  With both women delivering brutal attacks on one another in recent weeks there was only way left to settle this, and that's in a No Disqualification match. Good thing Nikki's brother-in-law is Smackdown GM Daniel Bryan because he can make these things happen.
So which lady came out on top?
It was the Fearless One who made her way to the ring first, ready to put this three-month long feud to an end.
The Princes of Staten Island was next, and the No DQ stipulation may be just what she asked for.
Right from the beginning Carmella showed she wanted no part of Nikki Bella as this one quickly broke down into a brawl. Don't expect a lot of technical maneuvers here, well except for this head scissors right into the steps! Nikki may have suffered a leg injury.
Carmella continued to work over the leg, even tying Nikki up in the Tree of Woe and bashing her with a kendo stick. What may have hurt worse is the mocking of Nikki's boyfriend, John Cena.
But Nikki found a way to get the upperhand using the very kendo stick Carmella brought to the ring.
Nikki nailed a sweet flying roundhouse on the outside but this remained a stalemate with neither woman taking control. That is until Nikki sought to literally extinguish Carmella using the fire extinguisher.
She followed that up with her new version of the Rack Attack for the win!
After the match, Carmella took the mic and revealed that she wasn't the one who attacked Nikki at Survivor Series. She said that it was actually Natalya, which makes sense since she really wanted to be in the match and not just the team captain.
Trav's Thoughts: Solid match but lacked the fire a feud of this length should have had. I assume this moves Nikki over into a beef with Natalya. That would have been great five years ago. Hopefully Carmella moves on to something worthwhile because she has proved something, at least to me.
This article originally appeared on