WWE TLC 2016 Results: Miz vs. Dolph Ziggler Video Highlights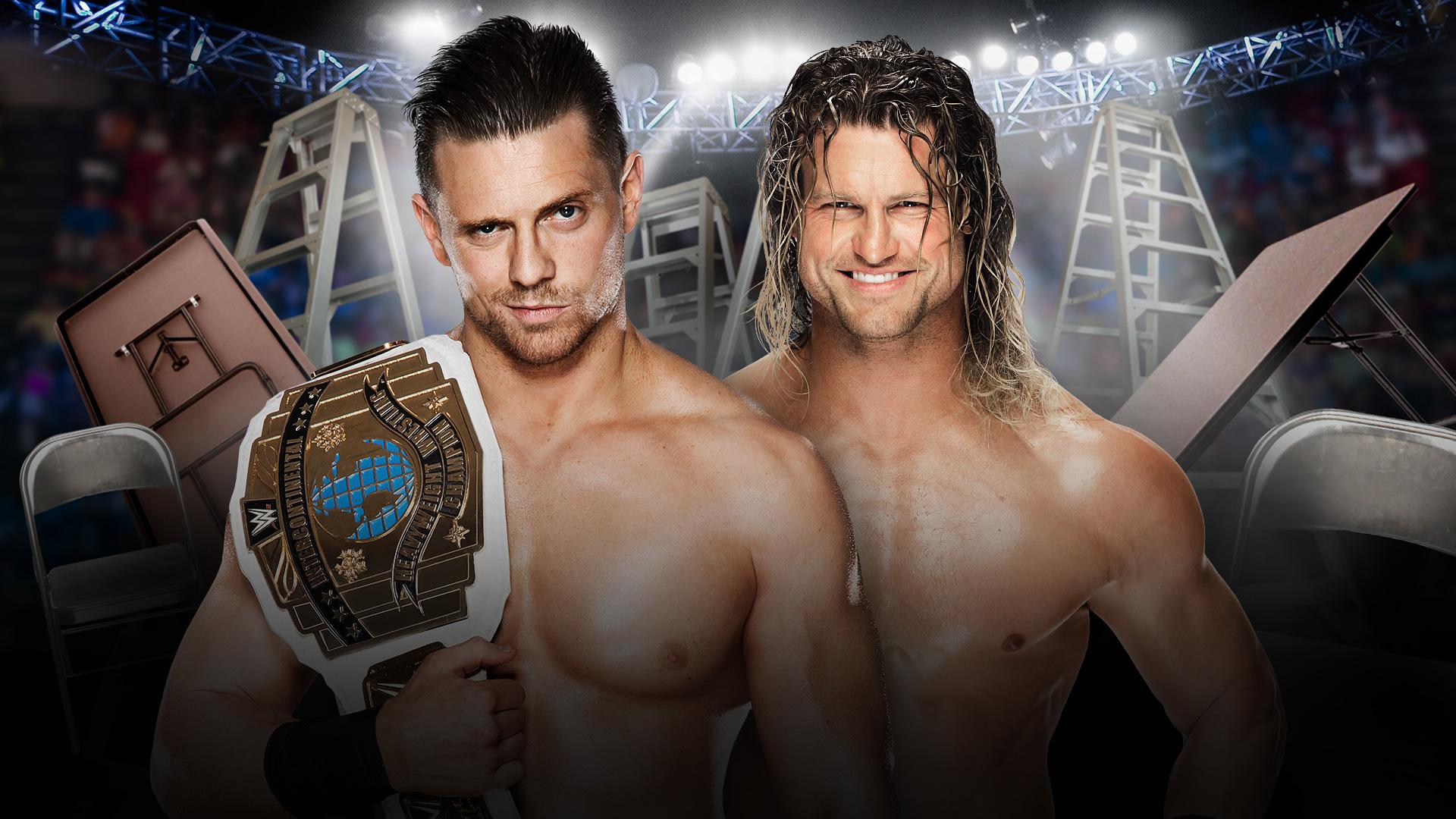 Who won when The Miz faced Dolph Ziggler in an Intercontinental Championship Ladder Match at WWE TLC 2016?
The Miz vs. Dolph Ziggler. We've been here before. A lot. Always for the Intercontinental Title, just like tonight.  So what makes this one different? Well, it's a ladder match, one of Dolph's specialties. It's also supposedly Dolph's last chance to win the gold back as long as the Awesome One carries it, but then we've heard this before heading into WWE TLC.
The biggest drama here is The Miz's continuing beef with Management, namely GM Daniel Bryan. Miz saved the IC title from going to Raw at Survivor Series (at Ziggler's expense, mind you) but has been treated like old lunch meat as thanks. Ziggler gave him some "Sweet Chin Music" and Bryan has put him in match after match. It may be that Miz's only way to prove he's the greatest champ Smackdown has (AJ Styles might want to file a protest) is to put Ziggler away once and for all.
So was Miz able to retain?
Before the match, Miz and Bryan had it out one more time, with the GM admitting that he's never been a fan of the champ. No support from leadership, eh?
Ziggler's looks ready for his final shot at the IC title! If he wants to win he'll have to scale one of those ladders, something he's very used to doing.
The championship hanging high over the ring, but for now Miz and Ziggler remain grounded. I don't think Pat Patterson had to go through all this to be the first Intercontinental champion.
The ladder is brought into action early as the Miz gets slammed into it by Ziggler.  Plenty more where that came from!
Miz would come back with a slick drop toehold that sent Ziggler's face crashing into a downed ladder. That was followed soon after by a dropkick to the ladder that sent Ziggler to the floor.
Why does anybody try to powerbomb Ziggler? He managed to reverse it into his patented spike DDT that drove Miz's head into the ladder.
A dropkick is more than just a dropkick when there's a ladder involved.  But Ziggler manages to recover and hits a sweet elbow drop from the ladder!
Going for the gold has its cost, and Ziggler paid it as he was sent crashing to the mat!
Ziggler would scale the ladder again soon after, and a pitched battle at the top would ensue. Miz was knocked to the floor but recovered and tied up Ziggler's legs in the rungs. He then delivered a devastating knee drop on the ladder, continuing to work over the legs to prevent him from climbing.
Miz with the Figure Four with Ziggler's legs trapped in the ladder! But there's no tap outs, no submissions, all damage!
Ziggler tried for the superkick but his legs were too hurt. Miz followed it up with a Skull Crushing Finale!
Miz tried to capitalize but was left hanging when Ziggler caught up with him. A fall would give the champ a knee injury as well.
Ziggler, nursing a bad leg, would climb the ladder slowly, giving Miz enough time to come back. Miz with the slingshot powerbomb right into a ladder! Now who will recover in time?
With two ladders set up, Miz and Ziggler battled at the top. Miz was dropped by a series of headbutts, but just as Ziggler was about to grab the gold, Miz recovered, hit a low blow, and took the title for himself. Your winners, and still the Intercontinental champion, The Miz!
Afterwards, the most Awesome of Intercontinental champions dedicated the match to Daniel Bryan. "We did it!", he shouted, before proclaiming Ziggler a loser. Hard to argue with that.
A very good ladder match. It won't go down in history as one of the greats, but both men put up a ton of effort. And for once we didn't see Maryse really get involved. We should get some serious gloating on Smackdown Live. Ziggler probably falls back into limbo.
This article originally appeared on