WWE TLC 2016 Results: Heath Slater and Rhyno vs. Randy Orton and Bray Wyatt Video Highlights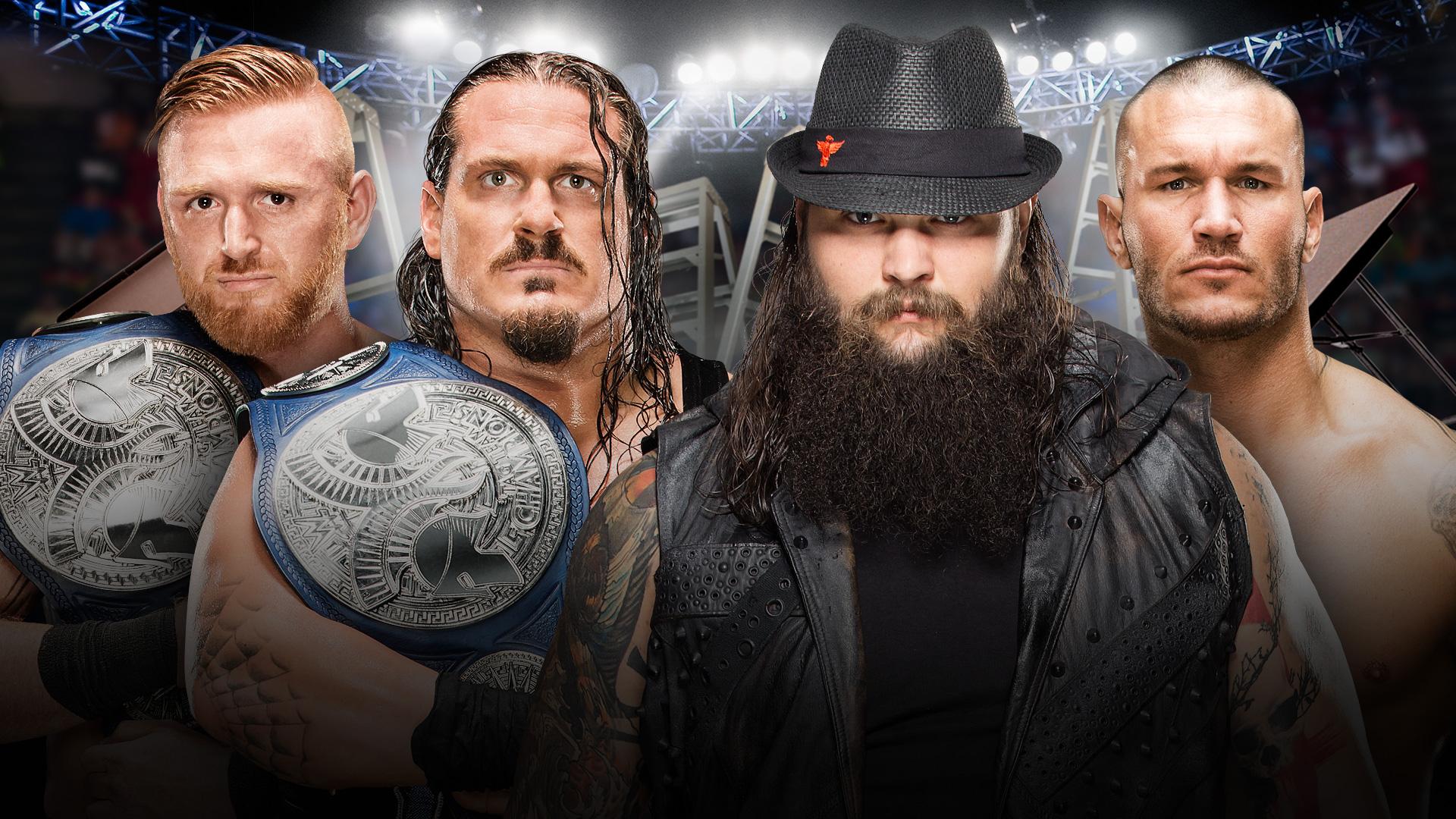 At WWE TLC, the SmackDown Tag Team Championship was on the line. Find out what happened when Heath Slater and Rhyno defended against Bray Wyatt and Randy Orton.
Several big matches took place at WWE TLC on Sunday night. On the undercard, the only stipulation-free match of the night was a bout for the SmackDown Tag Team Titles.
Heath Slater and Rhyno overcame perceptions of being unlikely partners to become the inaugural champions. Since Backlash, they have managed to stay one step ahead of their opponents. This has made Beauty and the Man-Beast one of the top tandems in WWE.
But their toughest challenge yet came in Dallas at TLC. Their opponents? The New Wyatt Family, represented by Bray Wyatt and Randy Orton. As if that pairing wasn't formidable enough, the presence of Luke Harper makes things even more difficult.
Continue reading for all the highlights from the SmackDown Tag Team Championship match at WWE TLC.
Rhyno and Wyatt kicked things off for their squads. Each tried to use his considerable size to gain an advantage before Wyatt tagged out to Orton.
Slater and Rhyno had the teamwork experience advantage, but Wyatt and Orton worked well together, too. Wyatt made himself useful outside the ring, tripping Slater on the apron and turning things to his and Orton's favor.
Orton and Wyatt were able to isolate Slater for a while, but the One Man Band fought back. He attempted to counter Orton's hanging DDT with a slingshot. However, Orton countered the counter into a nasty powerslam.
Slater finally tagged out after taking a beating, and Rhyno quickly gained momentum. He went to attack Wyatt in the corner, but Orton pushed his partner out of the way and got knocked to the floor. Rhyno followed to the outside and lined up The Viper for a Gore. That's when Luke Harper finally made his presence felt, pushing Orton out of the way and sacrificing himself by taking the move.
Back in the ring, Wyatt mesmerized Rhyno with his spider walk. That distraction opened the door for Orton to hit an RKO out of nowhere. Orton had also tagged Wyatt earlier, making him the legal man, and he covered Rhyno for the victory.
The Wyatts capture the gold, ending Slater and Rhyno's reign as champs. What did you think of the match?
This article originally appeared on