WWE TLC 2016 Results: Becky Lynch vs. Alexa Bliss Video Highlights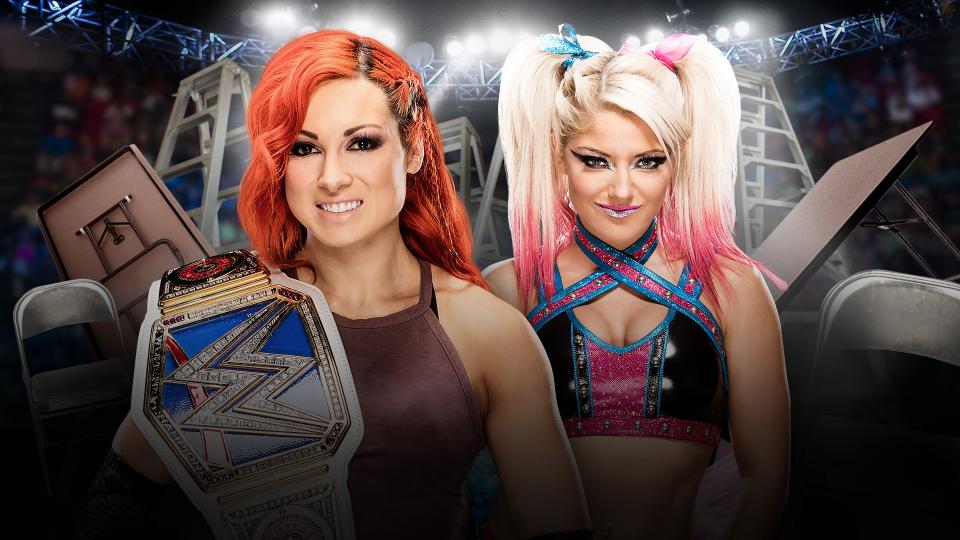 What was the result of the Smackdown Women's title match at WWE TLC?
Champion Becky Lynch and challenger Alexa Bliss went to battle at WWE TLC over the Smackdown Women's Championship in a tables match.  Lynch, the current and only champion so far for the blue brand has carried on an 84-day reign going into the match and has firmly entrenched herself as one of the best female wrestlers in the WWE.
Bliss, the 25-year-old Floridian burst onto the title scene after winning a five woman elimination match on the September 13th episode of Smackdown Live.  Since then she has been unsuccessful in capturing the gold from Lynch but has a legitimate gripe about the way she lost, being defeated by officiating gaffes on multiple occasions.
But how did their match go down on Sunday night? Read ahead.
The two got right to it after the opening bell and at first, it was all Lynch.  The champ immediately tried to put Bliss through an announce table but the challenger battled back.  Lynch was the first to get a table involved, positioning one outside the ring but her first attempt to use it failed.  Bliss then took the match over after biting Lynch's hand.
Bliss continued to control and brought her own table into the ring.  Bliss laid out Lynch on the table and went up top only for Becky to foil her plan, the table getting flipped in the process.  Bliss, still controlling, positioned the table in the corner but Becky began to fire back.  Lynch looked for the Beck-Plex through the table but Bliss fought back and took the match over.  Alexa used a brilliant counter to DDT the champ onto an upside down table.
Lynch fought back with a disarmer through the table's leg and then positioned Alexa on the table in the corner but Bliss wasn't having it.  She came back with a dropkick but then ate some table after a Lynch drop toe hold.  The two battled on the apron only for Bliss to duck a Lynch kick and powerbomb her opponent through the table that Lynch had set up outside earlier.
This article originally appeared on