WWE TLC 2016 Results: Baron Corbin vs. Kalisto Video Highlights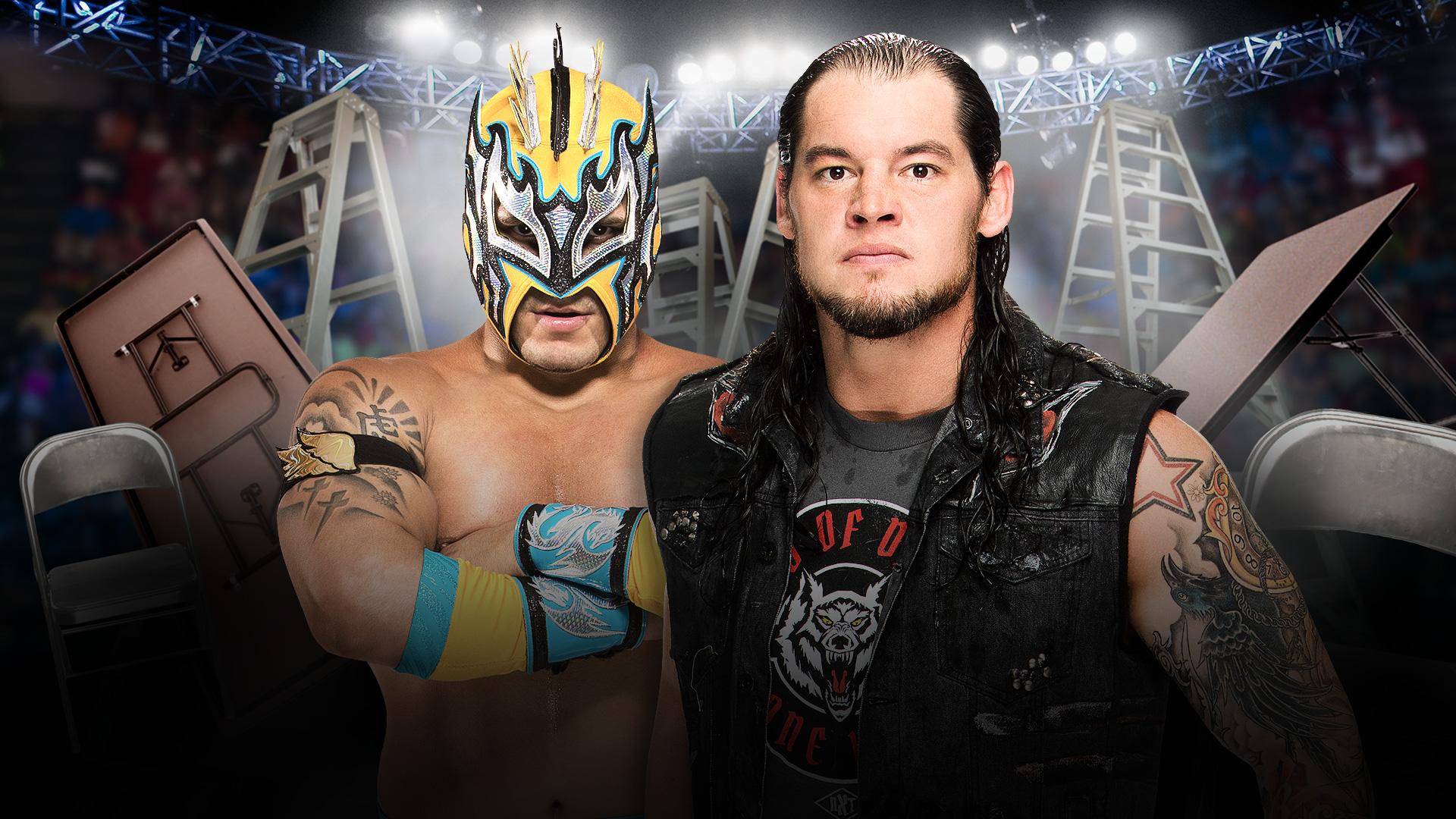 What happened when Baron Corbin faced off against Kalisto in a chairs match at WWE TLC 2016?
After Corbin interfered in Kalisto's match with The Brian Kendrick at Survivor Series, tensions began to reemerge between Corbin and the masked luchador. Then, after several weeks of build-up, SmackDown GM Daniel Bryan announced that the two superstars would have a chairs match at WWE TLC 2016.
Although the match was not fast paced, it was still really fun to watch. Corbin took control of the match early on, but Kalisto made quick use of the chairs to gain momentum.
While on the outside of the ring, Corbin began to use his size against Kalisto. Corbin threw the luchador across the barricade and into a pile of chairs.
While Kalisto was on the defensive, Corbin hit the luchador with a powerbomb. Corbin then set up a few chairs in the center of the ring and in the turnbuckle, but Kalisto managed to trip Corbin, headfirst into the chair in the corner.
With momentum on his side, Kalisto went up to the top rope and hit Corbin with a seated senton through the chairs in the center of the ring.
Although Corbin tried to hit Kalisto with a chair on the outside, the luchador managed to avoid the attacks and even countered with a hurracanrana. Kalisto used this opening to attack Corbin with a chair.
The luchador then placed a chair on Corbin's midsection and went up to the top rope. He tried to end the match with a moonsault, but Corbin somehow kicked out at two.
Kalisto continued to hit Corbin with multiple chair shots across his back. Despite all odds, he was in complete control of the match.
After a few more chair shots, Kalisto went up to the top rope, but as he was coming down, Corbin hit him with a chair directly on his face. Corbin then hit Kalisto with his signature End of Days onto the large pile of chairs in the center of the ring. He pinned Kalisto and won the match.
Overall, the match was pretty good. There were plenty of great chair spots and plenty of action to keep the match interesting.
Moving forward, it will be interesting to see what the WWE decides to do with Corbin. It might be time for him to enter the mid-card title picture.
This article originally appeared on