WWE Survivor Series results: Women's elimination match full highlights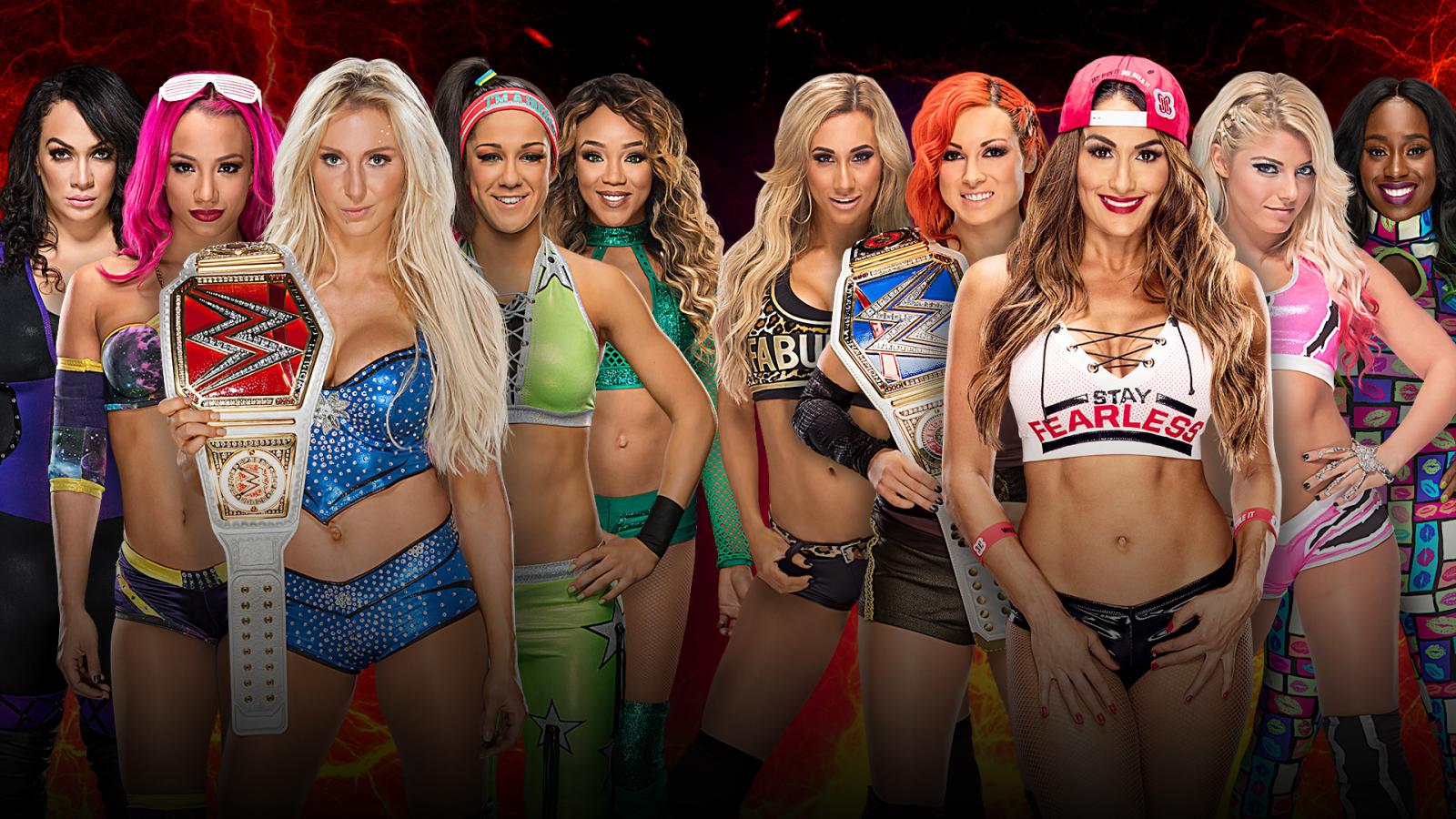 What would happen when the women's teams for Raw and SmackDown collided at WWE Survivor Series?
Three elimination matches would take place at WWE Survivor Series, all of which featured five Raw and five SmackDown Superstars going head-to-head. Raw had Bayley, Sasha Banks, Charlotte, Alicia Fox, and Nia Jax against SmackDown's Nikki Bella, Alexa Bliss, Carmella, Becky Lynch, and Naomi.
Nothing but bragging rights were on the line in this match. So, who would walk out a winner?
Before the match started, Nikki Bella was seen backstage and apparently injured. Natalya, the "coach" ended up taking her spot on Team SmackDown.
A little bit of tension on Team Raw started when Bayley, Charlotte, and Sasha Banks started trading tags in and out of the match. This led to a shoving match before things broke down.
Nia Jax would begin dominating. She crushed the likes of Bliss, Carmella, and Natalya for a few minutes. For some reason, though, she didn't go for a pin. Fox then tagged in and eliminated Carmella. Bliss replaced her and took out Fox.
Naomi would get knocked out by Jax at ringside. She ended up getting counted out to make this 4-3, Raw. Natalya would roll up Banks for a successful pin. Charlotte took out Nattie with a running big boot to make it 3-2, Raw.
Bliss and Lynch were the last two SmackDown stars remaining, so they tried taking down Jax. It took a lot, but the Irish Lass Kicker finally made her tap out. However, Jax would attack Lynch at ringside. Charlotte then took out Bliss to make it 2-1, Raw.
Becky would get a long run in the ring with Bayley and Charlotte. The Hugster then hit Bayley to Belly for the win.
Raw got the somewhat convincing victory here over SmackDown. Charlotte and Bayley would survive, and based on the post-match antics, these two are going into a feud. There's a PPV called Roadblock coming up, something that will likely feature these two wrestling.
As for SmackDown, this shouldn't hurt them. Their program will go on with Lynch and Bliss for the SmackDown Women's Championship, and should continue their exciting women's division.
This article originally appeared on