WWE Survivor Series 2016 Will Be the Same Length as WrestleMania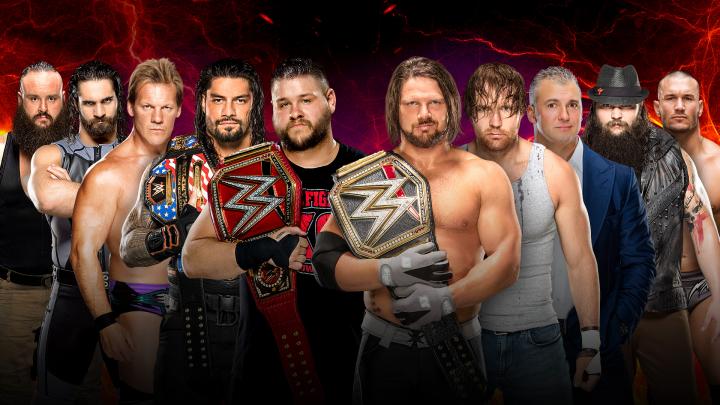 WWE has pushed Survivor Series to a six-hour show, which is the same length as WrestleMania.
For Survivor Series 2016, WWE decided to push it to a four-hour show, five total with the Kickoff Show. This stays consistent with WWE making their "big four" pay-per-views longer than the "B" shows. WrestleMania has been four hours for years while SummerSlam just started doing that in 2015.
Something WWE has also started doing is adding two-hour pre-shows before the actual broadcast. They did this with WrestleMania 32 and most recently at SummerSlam. However, the trend is going to continue with Survivor Series as the updated WWE Network schedule notes that the pre-show will begin at 5:00 p.m. ET.
When you factor in everything going on that week with NXT TakeOver: Toronto, Survivor Series, Raw, SmackDown, and NXT, that's 15-and-a-half hours of programming (including pre and post-shows). It's way too much and could be a reason for the declining TV ratings.
Fans are already engulfed in the disappointing episodes of Raw, the fun alternative in SmackDown, and the declining interest of NXT every week. To add another nine hours of PPV programming on the weekend is just an oversaturation of the product and may tire out fans.
On the other hand, you may be someone that can't get enough of WWE programming and will watch anything they produce. If so, you'll love the extra hour of Survivor Series.
WWE making Survivor Series the same length as SummerSlam. and potentially getting toward the seven hours from WrestleMania 32 arguably puts them on an even playing field. The larger audience for the latter is pretty much the only difference at this point. If WWE is making SummerSlam, Survivor Series, and potentially the Royal Rumble this long, could that mean WrestleMania is promoted with an extra hour added onto it?
This article originally appeared on