WWE Survivor Series 2016: Why Goldberg vs. Brock Lesnar Won't Be the Real Fantasy Warfare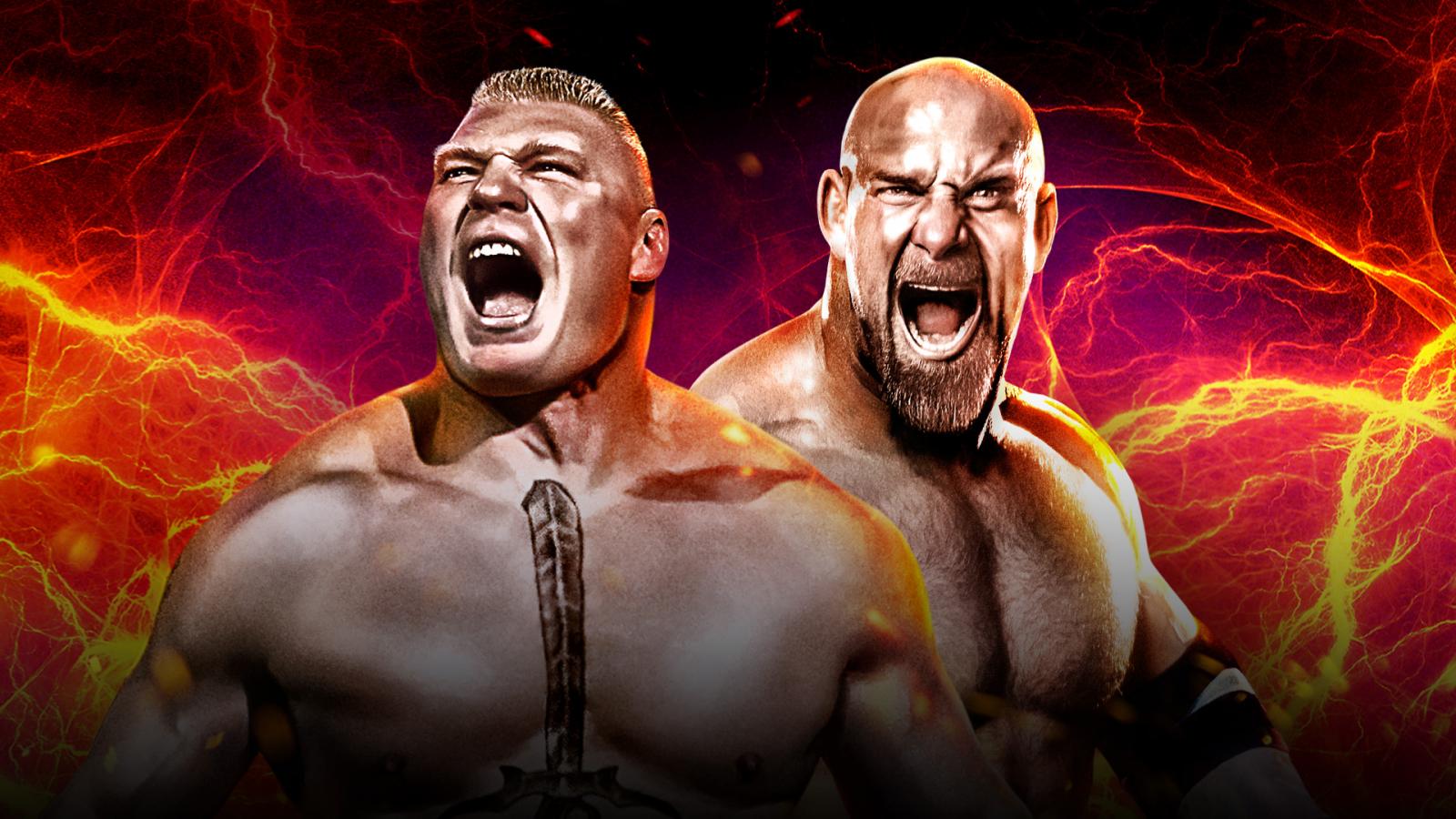 The returning Goldberg vs. Brock Lesnar has already been named as the main event to the 30th anniversary of Survivor Series. It's been hyped as "fantasy warfare becomes real", but the two locking up may not be the real fantasy
The 30th anniversary of Survivor Series curiously will not have both the WWE Universal Title, nor the WWE World Championship defended in singles matches. Instead, both Kevin Owens and AJ Styles will be representing Raw and SmackDown respectively in one of three inter-promotional classic Survivor Series Elimination Tag matches.
Interestingly enough, it's these elimination tag matches, in particular the men's, that may hold the true fantasy warfare. While Kevin Owens and AJ Styles have clashed in the past outside of WWE, and had a brief encounter at the 2016 Royal Rumble in which Owens eliminated Styles, both champions have yet to actually collide head to head within WWE.
As Raw's top guy and Smackdown's top guy, both heels are in a unique position where they are arguably the most popular, most over talent on their respective roster. Both Owens and Styles have huge fanbases, and while Owens may get the slight nod in his native Canada, it would not come as a surprise to see die-hard fans of wrestling pull for Styles and the WWE World Championship over the much-maligned Universal Title.
The night before, at TakeOver: Toronto, Asuka is set to defend her NXT Women's Championship against the shocking surprise mystery opponent, who ended up being Mickie James. While rumors have said that the original plan was to have Canadian folk heroine Trish Stratus challenge the undefeated Asuka, nonetheless, the announcement of Mickie James came out of nowhere and possibly may have garnered a bigger shock factor than that of Goldberg's long, drawn out return.
The build for Goldberg and Brock Lesnar's Wrestlemania XX redeem match has been sloppy at best, featuring an awkward promo from Paul Heyman attempting to get Minneapolis to boo their hero Brock Lesnar in favor of the returning Goldberg. As the main event of Survivor Series, a lot of pressure is on both of these men to deliver something at least better than their ill-fated first encounter twelve years ago.
Goldberg looks rusty, as evident in him falling after delivering a knee to Rusev; it will be interesting to see how much ring rust he will have to shake off and if he can get in-ring shape to be able to compete at the main event level with Brock Lesnar.
Lesnar on the other hand, while still considered to be a top draw for the company, has not had a great match in quite a long while; his last three singles matches against Randy Orton (SummerSlam), Dean Ambrose (Wrestlemania 32) and Undertaker (Hell in a Cell 2015) were sluggish and in the eyes of some, boring. Both men are widely known for their egos and creative control with their characters, so who is to say there won't be some clashing as to who gets to do what to whom and who would be okay with it.
Goldberg vs. Lesnar may be advertised as the main event, but as is usually the case, the Survivor Series elimination tag matches are generally the ones that steal the show and offer the more memorable moments; look no further than the 2014 edition when Sting made his debut in WWE.
This year, it's Raw's Universal Champion and no-brainer captain Kevin Owens leading his team against his SmackDown counterpart, the WWE World Champion AJ Styles and his team. Add to that the dream match between Asuka and Mickie James at TakeOver: Toronto the night before, Goldberg vs. Lesnar, for all the hype it is getting, manufactured or not, may be going down a familiar path, one eerily reminiscent of that night in Madison Square Garden.
This article originally appeared on