WWE Survivor Series 2016: Watch Full Goldberg vs. Brock Lesnar Match (Video)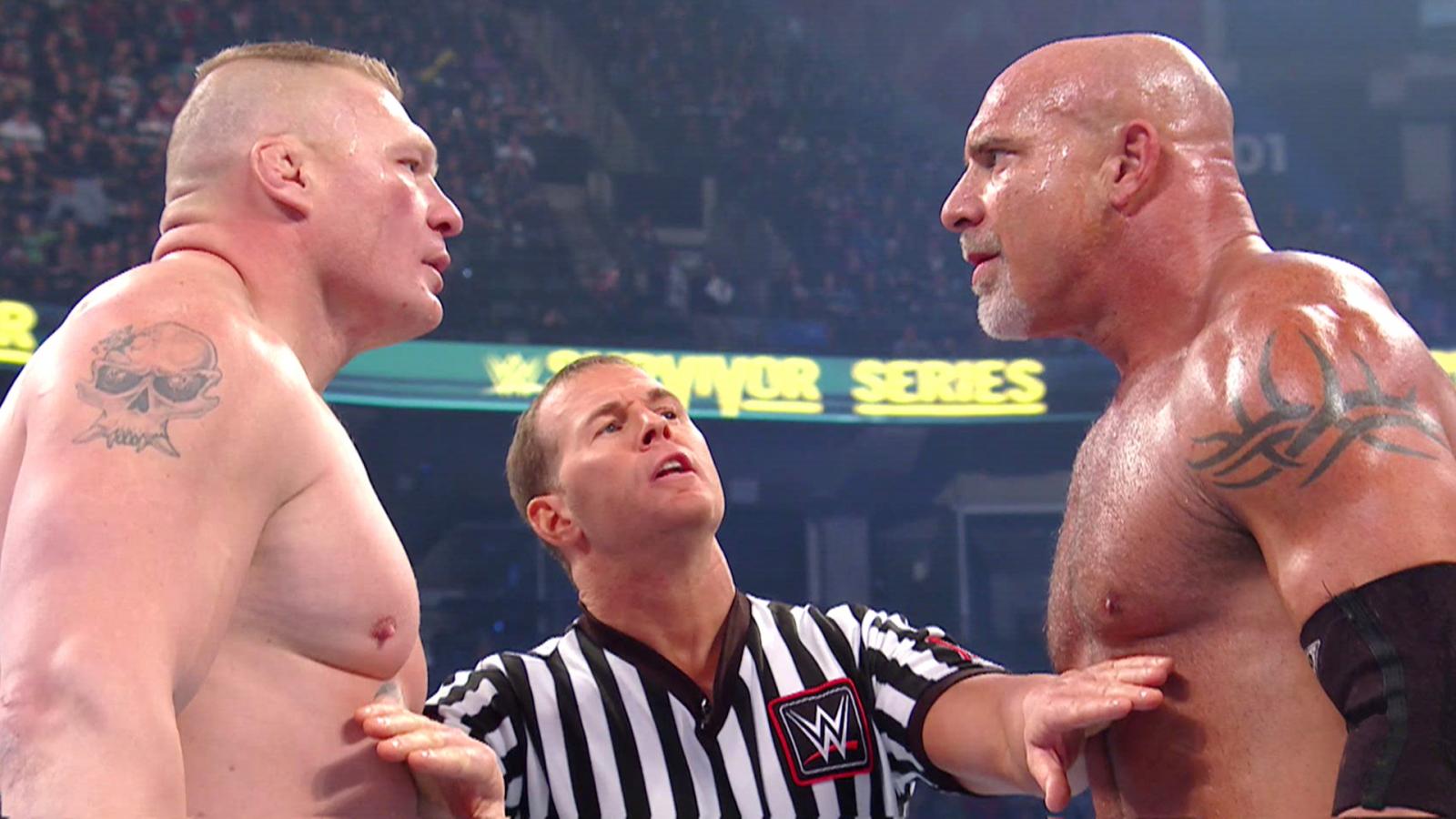 Watch the full Goldberg vs. Brock Lesnar from WWE Survivor Series below.
At WWE Survivor Series, Brock Lesnar and Goldberg would main event. This match had been built up for the past month as someone's big return and as "fantasy warfare". Both men have prominent parts in the WWE 2K17 video game, so WWE used a tagline that coincides with this.
Well, about three hours into the show, Lesnar vs. Goldberg would take place. We got two grand entrances and a wild reaction from the crowd to get things going. Then, the match happened, and if you blinked, you may have missed it.
After Lesnar drove Goldberg into the corner of the ring, the latter man shoved him down. This resulted in two spears and one monumental jackhammer for the successful pinfall. That was all that happened in this heavily-hyped matchup.
This bout had been so short that the entire match could be uploaded on Twitter, courtesy of @DeadByElbow.
It's a fast match that may have so many implications for both men.
First, is this the end of Lesnar in WWE? The company built him up for years as this unstoppable force that no one could take down. He even ended the Undertaker's illustrious undefeated streak at WrestleMania 30. John Cena then got decimated like never seen before at SummerSlam 2014. Even Roman Reigns, seemingly the "Next John Cena" got his rear handed to him at WrestleMania 31. So, why would that all be thrown away if the guy is sticking around?
With Goldberg, the perception had been that Survivor Series would be a one-off, but that may not be the case. If he's going to win that convincingly, something else should be in store for him, right? It would seem logical.
Survivor Series ended with a shockingly quick match that will have fans talking for a while. The future of both men involved is another talking point to go with this.
This article originally appeared on