WWE Survivor Series 2016: Best and Worst Moments
The best and worst moments from Sunday's WWE Survivor Series.
Sunday night's Survivor Series was a bit of a manic showing from the WWE.  For each strong moment, there was a weak one.  That idea was no more apparent than during the final two matches that closed out Sunday night.  The RAW versus Smackdown elimination match was nothing short of stunning. This saw a lengthy battle with Randy Orton and Bray Wyatt standing tall for the Blue Brand after pinning Roman Reigns.
However, that was followed up by a complete waste of time with the Goldberg vs. Brock Lesnar match.  WWE Creative has a lot of explaining to do for that one. This saw the former WCW star absolutely dominate his opponent in less than a minute. It shocked everyone in attendance and the fans watching at home.
Any time that a WWE show has to go head to head with an NXT one, it's always an uphill battle for the senior brand and that was apparent this weekend.  The Warriors at Full Sail University brought the intensity big time Saturday night and once again proved to be the superior show.
There were some good moments Sunday night, and definitely some bad ones.  Ahead we break down the best and worst moments from Sunday's Survivor Series. Which one topped the list as the top ones?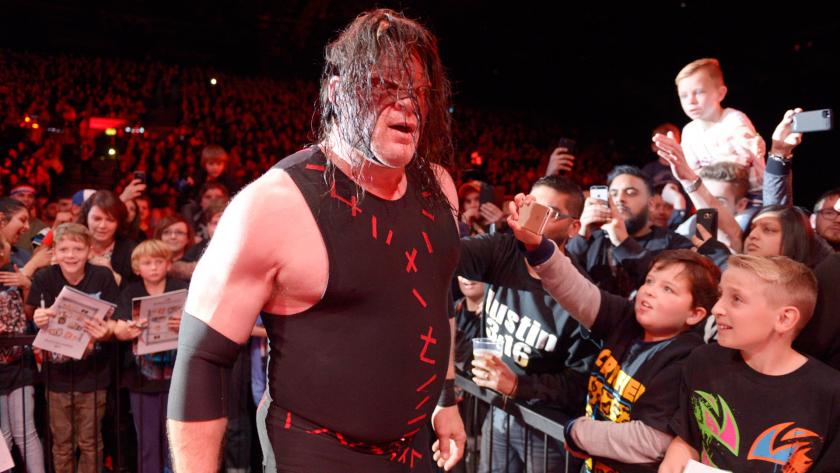 Worst Moment: Kane vs Luke Harper
Yes, this was technically a kickoff show match but really, what was the point of this?  On one hand, you have Kane, a near 20 year veteran of WWE and a guy clearly on the wrong side of his career.  On the other, you have Luke Harper, a criminally underrated and underused superstar who deserves a lot more than jobbing to a character that's been boring for close to a decade.  It was essentially a match just to keep Kane relevant now that The Undertaker is back which is basically all The Demon has left.
One of my chief complaints of the current main roster is lazy booking and this was that in spades.  Does it matter that Harper is a former Intercontinental champion?  Does it matter that he was a rising star as part of the Wyatt Family?  Does it matter that he's a monster of a man who can move like a Cruiserweight and perform on big stages?  Well, for the purposes of his match with Kane Sunday night, the answer is no.
There is absolutely no reason that a guy as good is Harper has been relegated to jobbing to Kane on the pre-show.  And Vince wonders why the ratings are in the gutter.
Worst Moment: Women's Survivor Series Match
Not that this match was bad, I was just expecting so much more.  With some of the best female wrestlers to ever step foot in the WWE all competing in the same match, the expectations were high.  The booking in this match, to be fair, was spotty.  To watch Nia Jax dominate her competition only to watch Naomi get counted out didn't make much sense, Alexa Bliss and Sasha Banks didn't get nearly enough ring time, and the ending was extremely anti-climactic.
Now, the post-match angle with Charlotte and Bailey was great and a feud between the two has great potential.  But the on the other side, the only forwarding angle is that of whoever attacked Nikki Bella backstage rendering her useless for the match.  And to be honest, doesn't anybody really care who did it?  I think most people were more relieved that Natalya, who should've been in the match in the first places, got to compete in her home country.
The women's division still looks good despite the slightly disappointing showing Sunday night.  But it would've been nice to give both brands of ladies a shot in the arm but the slew of botches didn't help.  Hopefully, they'll do this again next year and the screws will tighten up a bit.
Best Moment: Tag Team Survivor Series Match
Now that is what a Survivor Series match should look like!  This was like a throwback to the elimination matches from the late 80's that featured teams like The Killer Bees, The British Bulldogs, The Hart Foundation and Demolition.  There were some shocks, most notably The New Day being ousted within the first two minutes.  And there was some standout performances specifically from The Usos and Cesaro and Sheamus.
But what made this match so effective was its pacing.  There were some quick, hard-hitting eliminations mixed with some major high spots and some huge drama.  Outside of The New Day, all the teams near the top of their repetitive brand looked good.  Heath Slater and Rhyno represented their belts and American Alpha looked like the young studs they have been portrayed as.  Gallows and Anderson proved that their hype was well deserved and Enzo and Cass' stock only rose higher.
The last few minutes with Cesaro and Sheamus against The Usos was just outstanding and the two teams very clearly entrenched themselves as their respective brand's number one contenders.  It was a welcome sight to see Cesaro and Sheamus seal the deal for RAW.  They are unquestionably two of the most talented guys on the roster and they deserve that and more.  Prediction: Cesaro and Sheamus are champs before 2016 is over.  That's how important Sunday's match was.
Worst Moment: The Cruiserweight Division As A Whole
Something is just not working for the WWE's new Cruiserweight division.  Call it lack of personality from the competitors, call it lack of airtime or story telling, what ever the case, the 205 division isn't catching on and that was very apparent Sunday night.  The six man tag during the kickoff show was mediocre at best and the Cruiserweight title match, although a very good match between Brian Kendrick and Kalisto seemed to not interest the crowd in the least.
When 205 Live begins on the 29th it might be exactly what the Cruisers need.  The in-ring ability of the current crop of 205er's is undeniable, these guys can absolutely bring it.  But until the WWE can give them some legitimate story lines and give the fans a reason to tune in, they will continue to be all flash with zero substance.
Best Moment: The Wyatt Family Gets Their Shining Moment
It's been over 3 years since The Wyatt Family debuted on the main roster programming, since that time, although clearly one of the most captivating character's, Bray Wyatt seemed to always be pushed to the wayside.  That all changed Sunday night, as Bray along with his new lackey, 12-time WWE World champion, Randy Orton, came away from the RAW vs Smackdown singles elimination match as the two lone survivors.  To reign supreme in a such a star-studded match must mean that Bray is destined for a world title run.  And to be honest it's way overdue.
The match itself was absolutely spectacular and advanced so many story lines that it made WWE fans remember what it was like to see competent booking.  Strowman looked like a monster, Jericho and Owens seemed destined to battle for the Universal title, and the Ambrose/Styles WWE title feud just went into overdrive.  And yes, The Shield reunion moment was pretty awesome.
But to watch Wyatt and Orton stand as the lone survivors is such an interesting investment for the future.  The jury is still out as to whether this is just an intricate Orton reuse, or if the two are legitimately United together.  Either way, the run for the next 5 months before Wrestlemania should feature a heavy dose of The Wyatt Family.  And that's a very welcome sight.
Worst Moment: The Entire Main Event
So what in the world was that all about?  You take Brock Lesnar, a monster who has destroyed the majority of the WWE roster for the past decade taking on Goldberg, a guy who hasn't been in a wrestling ring for that same amount of time, finally clashing again after their first and only match 12 years ago ended in a Goldberg win.
So for the past few weeks, since Goldberg announced his one night return, the build has been massive.  In fact, ESPN is covering it.
So the night finally arrives and most viewers were considering that there were about 30 minutes of air time left, assumed that a battle was about to ensue. But instead of the hard-hitting physical battle that most were expecting, we watched a 60-second destruction of one of the most feared guys in WWE history.  And then, of course, we get to watch Goldberg subject his son to this ridiculous nonsense.
I don't care what angle the WWE tries to twist this in, there's no excuse for how stupid and pointless this exercise was.  For all the frustration that Vince McMahon is supposedly having over the ratings of his shows, this type of nonsense is the reason that professional wrestling is currently struggling.  Really, guys?  That's your best effort?  Scary.
This article originally appeared on