WWE Survivor Series 2016: Back to Basics in Toronto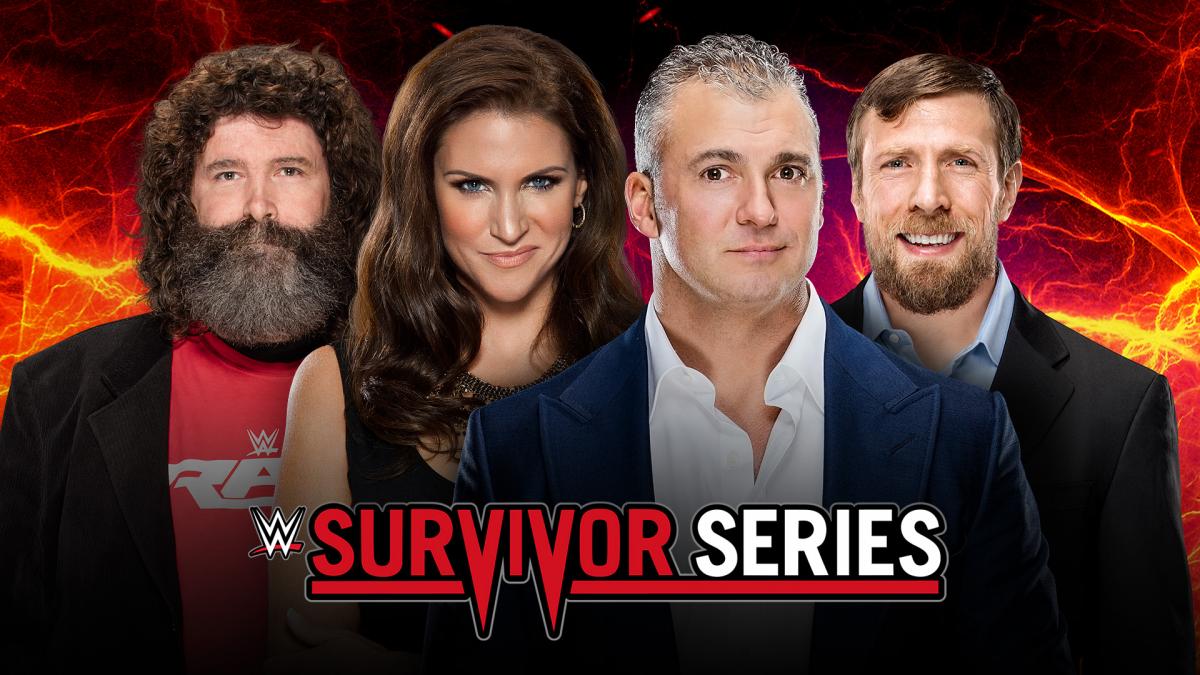 In two weeks, Survivor Series will fall upon us. WWE is promoting a huge rematch years in the making, but they are also going back to the past with the traditional matches.
Right now, there is sort of love/hate feeling towards Survivor Series right now. With Raw coming off a fantastic Hell in a Cell, it was almost like that was immediately overshadowed by the hype of Survivor Series. The company has been able to pull off a huge, but a controversial rematch in Brock Lesnar versus Bill Goldberg. Of course, that is the match everyone seems to be talking about, and while all that is going on and taking up much of Raw's time it's good to know WWE has gone back to basics with the traditional Survivor Series matches.
In this instance, it is a great thing to see that it took the brand extension for WWE to throw their commitment to the traditional matches that Survivor Series was known for. In recent years there have been the traditional matches, however, many times they were thrown together and didn't have near as much meaning. This time, there will be meaning behind these with an opportunity to further stories that are already established. There are several matches that are taking place with the Red brand v. Blue brand, and it's from Women's and Men's matches to tag team elimination matches. The company certainly went all in this year.
Even though there isn't going to be the big Championship matches, the Intercontinental Championship will get the spotlight it needs on the show. Furthermore, champion Dolph Ziggler issued the challenge to a Raw Superstar which won't be revealed until the night of Survivor Series. This is great opportunity to give the Intercontinental Championship picture the attention it deserves and take further advantage of seeing Superstars of Raw and Smackdown tangle in the ring.  It remains to be seen if there will be a Cruiserweight Championship match on the card.
However, it seems fans will have to wait post-Survivor Series to see any major fallout from Hell in a Cell. But in the meantime, it is interesting to see if these competitors on either brand can coexist in representing their teams at Toronto. What happens in these matches will certainly follow through on both shows after Survivor Series. There is huge potential to carry stories on or create new ones. It seems WWE might get a little ahead of themselves with this, but if they use the time wisely, they can certainly pull off what should be a great event.
WrestleMania seeds will more than likely be planted in Toronto if the trend continues from the last two years in terms of a Triple H appearance. Seth Rollins hasn't been announced for Team Raw just yet but if and when he does fans can sure bet that the King of Kings will show up in Toronto to antagonize The Architect. Triple H hasn't been seen in a WWE ring since he turned on Rollins, and fans, as well as Rollins, will want answers sooner or later.
With two weeks to go, it's refreshing to see Survivor Series matter again even with a main event that I don't personally care for. However, the fans want it, but let's not forget the rest of the card here. I am actually looking forward to the Traditional Survivor Series matches and what comes out of those after the show closes on November 20th. If the company pulls off a great PPV, then 2017 will look promising come WrestleMania season.
This article originally appeared on