WWE Survivor Series 2016: 5 Stars Who Need to Shine at the Show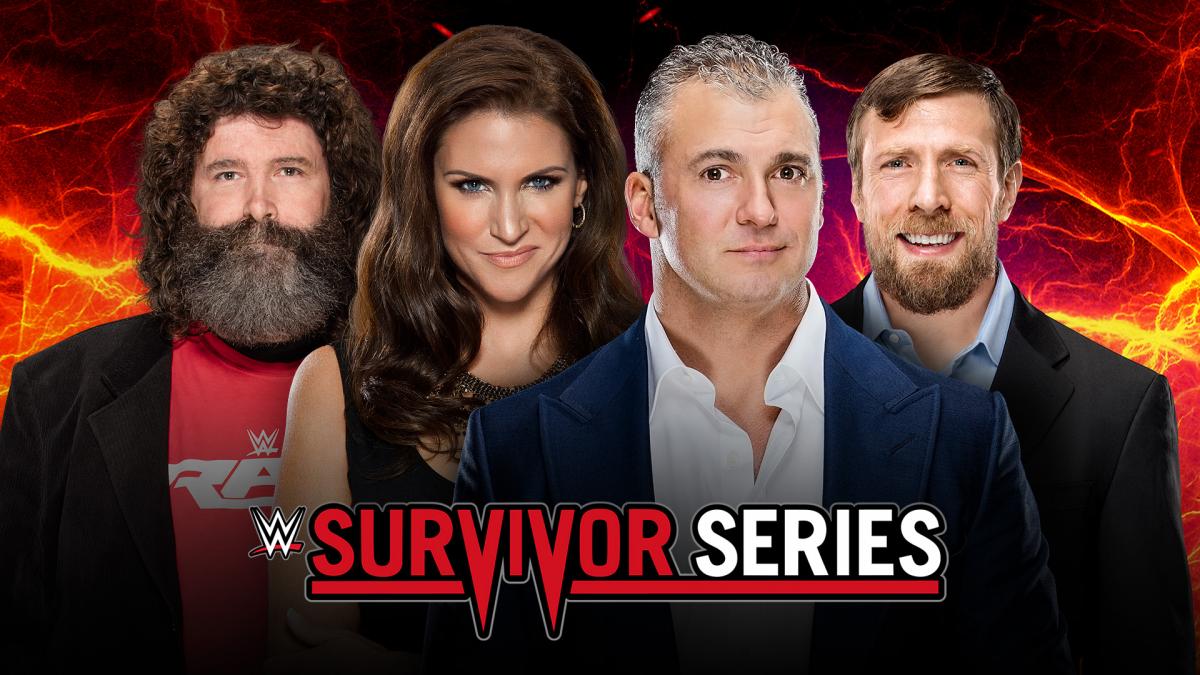 As Survivor Series approaches us, here are 5 stars who really need to have a big moment during the PPV.
Raw and SmackDown will go into war during this year's Survivor Series. There are three traditional elimination matches lined up to determine the winner of the war. The men's, women's, and tag team division will wage war against each other. For the first time after the brand split, both brands would be under the same roof and competing against each other.
Enemies will be forced to work together as teammates. Brothers will face off on opposing sides. A monster will come face to face with his former master. The power of positivity will face off against the power of cheese and crackers. Anything can happen this year at Survivor Series. The only match that seems slightly unbalanced is the Women's elimination match. However, considering SmackDown has done a better job of showcasing their Women and building ample momentum for them, it will be a close race too.
Join us as we analyze the competition and list out five superstars who are most in need of a big moment during the match. This does not mean they have to be the lone survivor this year. However, these stars have talent and passion. They just need a big moment to make their mark on the main event scene.

5. Carmella
Carmella is in dire need of a big moment. She has continued to climb up the ranks of SmackDown Live Women's roster. However, as of late, her character is missing a certain spark. She continues to attack Bella without stating any logical reason. Moreover, her attacks are starting to get repetitive over time.
Separating her from Enzo and Cass has placed immense pressure on Carmella to deliver. All the sudden she is on her own to get over the WWE universe. Carmella has had to amp up the intensity of her mat game as well as on the mic. Regardless, she lacks that one defining movement that sets her character apart from the many talented women in the WWE at the moment.
Her initial attack on Bella ignited a spark. However, repetitive booking and prolonged nature of the feud has slowed down her momentum. Carmella needs a strong outing during Survivor Series. She needs to take on Raw's top women and stand toe to toe. If she manages to eliminate someone who is even better. The last remaining logical option for her to make an impact during the PPV would be to walk out on the match and abandon her team. That would at the very least, help her gain some much-needed heat and storyline progression.
4. Alexa Bliss
Bliss will be facing the SmackDown Live Women's champion Becky Lynch this Tuesday for the title. While we still don't have any hints as to what the outcome of the match would be, Bliss needs a moment to shine at the PPV. She is clearly a great heel and often sounds like a really matured performer on the mic.
However, one cannot forget the fact that she won the number-one contender-ship by questionable methods. Her attack on Lynch the previous week helped her gain some momentum. However, Bliss's still young WWE career lacks a moment that would define her in the future. Survivor Series might just be the place to do that.
Unlike Carmella, Bliss doesn't need to walk out of the match. She doesn't have a really personal issue with anyone on the team. Her feud with Lynch is for the Women's title. Be as it may, she needs to show the WWE universe that she is a fierce competitor. Let her eliminate one of Raw's top stars by whatever heel moves she can pull off. That would not only make Alexa Bliss seem like a bigger deal all the sudden; it gives her some much-needed momentum as well. Bliss is a great heel on the mic. It is about time she became a great heel in the ring as well.
3. American Alpha
When Chad Gable and Jason Jordan debuted on the main roster, there was electricity in the air. They seemed to like soon-to-be-champions material. There was an air of undeniable energy around them when they were drafted to SmackDown. However, things went down soon after that.
All the sudden, American Alpha isn't as hot as they used to be. The team has lost significant momentum over the past few weeks. Despite great heel work from the Usos, their feud with the latter has continued to remain ice-cold. Of all the teams heading into Survivor Series, American Alpha needs to shine the brightest.
If SmackDown's tag team division wins the match, then it should be courtesy of these two guys. They need to have the winning pin and go over in a massive way. That is the only way to regain the momentum these two have lost. They need to wind up their feud with the Usos soon and then challenge whoever is the tag team champions at that point. American Alpha is the next greatest tag team on the WWE if creative can get behind them. Their double team moves can be a joy to watch come Survivor Series. If New Day gets eliminated, then these guys need to be the reason for that.
2. Braun Strowman
Braun Strowman could very well be the dark horse of Survivor Series. The former black sheep of the Wyatt Family will be an imposing presence on Raw's team. Creative has continued to build Strowman as an unstoppable force of nature. He earned his right to be on team Raw by taking out the entire competition.
Expect Strowman to go on a tear during the match. WWE should be wise to make sure he is not eliminated in some silly manner. They could always tap into the idea of how they eliminated Rusev during Team Authority vs Team Cena. Strowman needs to look like every bit of the monster he is being built to be. Even if he gets eliminated, he needs to take someone else from team SmackDown along with him.
Baron Corbin seems like a good opponent for him. These two behemoths aren't the greatest team players either. Imagine the two giants ignoring everything else and getting into a slugfest that gets both of them counted out. The crowd would go nuts as these two tear each other apart fighting outside the ring. However, that being said, there is so much more that Corbin can do during this match.
1. Baron Corbin
Baron Corbin could very well be the break out star from this year's Survivor Series. He can very well be the lone survivor who gets the win for team SmackDown if creative gets behind him. On the other hand, he could easily be the one person from team SmackDown to walk out on his team as well.
Regardless, Corbin needs a big moment at Survivor Series. WWE has continued to keep him as a relevant presence on SmackDown despite him not having a feud at the moment. Within the show's two hours, Corbin almost always has a backstage segment and is often featured prominently during Talking Smack.
We already discussed the possibility of Corbin and Strowman trying to tear each other apart. That would be perfectly in line with the characters of these two future stars. If that be the case, the brawl needs to be absolutely fierce and brutal. If that doesn't happen, then Corbin needs to eliminate more than one person and must be the one to bring the momentum back to team SmackDown. The elimination matches can easily make a new star. Remember when Roman Reigns was the lone survivor? The crowd went nuts for him then. They could very well do the same for any of these five guys.
This article originally appeared on