WWE Survivor Series 2016: 5 Bold Predictions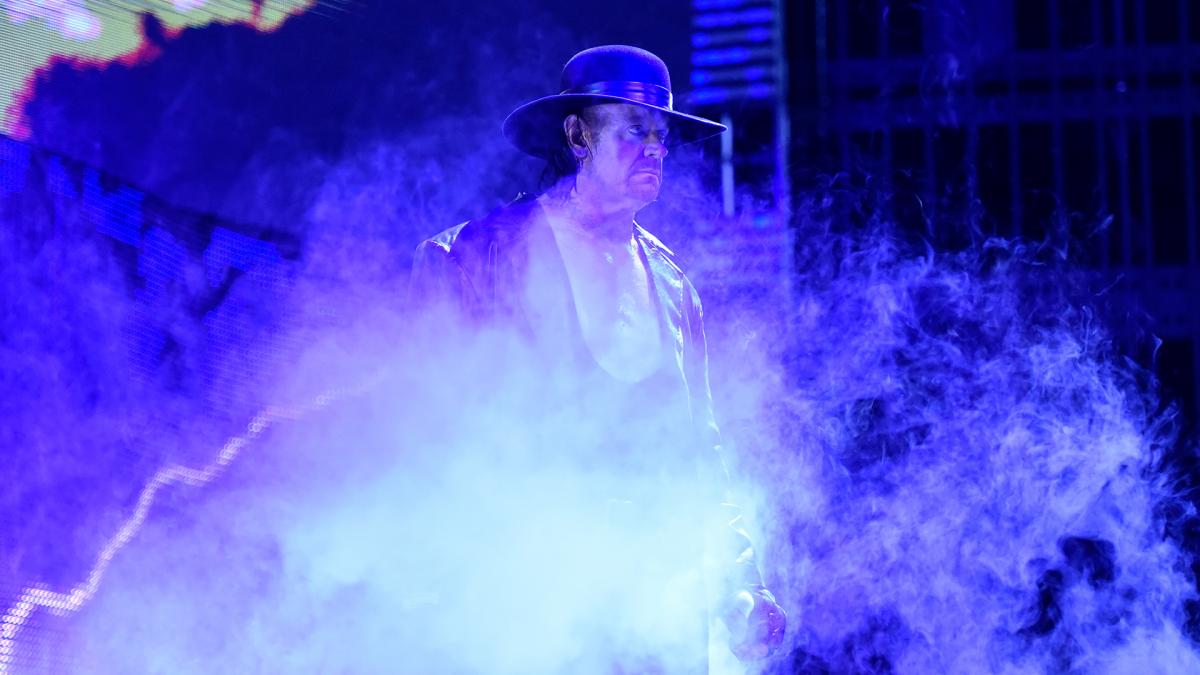 Five bold predictions for Sunday's WWE Survivor Series.
Sunday's Survivor Series marks a critical point for the WWE and its future.  With struggling ratings for both Smackdown and RAW, the company seems poised to make some drastic changes.  Could some of these changes happen on Sunday night?  Without either world title on the line, the answer might be a wait and see type of approach.  Just because those belts aren't being defended, does not mean that the main event story lines can't be furthered.
AJ Styles and Kevin Owens are both participating in the 5 on 5 singles elimination match and with numerous world title contenders inside involved, the possibilities are there to shake things up.  Could a teammate turn on their respective champion in hopes of entering the world title picture?  Could one superstar be so dominant in the match that their brand has no choice but elevate them to the main event?
The night's final bout will feature Brock Lesnar and Bill Goldberg, a rematch 12 years in the making.  Will this be a straight up match with a clean ending?  It's hard to imagine it will.  Lesnar, the monster who has torn through almost every major current player on the roster getting pinned clean by a guy who hasn't wrestled in over a decade makes zero to no sense.  And on the flip side, why bring Goldberg back after all this time just to get beaten by Brock?  Look for some drama here.
No matter what happens, the card has the potential for fireworks no matter where they come from.  Ahead we take a look at 5 bold predictions for Survivor Series 2016.
5. SmackDown Steals the Cruiserweights
Well, this isn't all that bold, to be honest.  With the new cruiserweight show, 205 Live, beginning on November 29th and being slated to follow Smackdown Live at 10PM on the WWE Network, switching the Cruisers to Tuesday night makes sense.  This way one night of the week can be dedicated to that weight division and will leave RAW more time to develop other feuds especially if the WWE makes the smart move to change the show to 2 hours.
The bold part here is taking the title off of Brian Kendrick so quickly.  "The Wizard of Odd" has been nothing short of brilliant ever since returning and competing in the Cruiserweight Classic in June.  No longer is Kendrick the lovable babyface of old but instead now an exacting, nefarious heel.  At 37 years old, Kendrick is unquestionably doing the best work of his career so it would be a bit shocking to see him drop the Cruiserweight belt after less than a month but there needs to be an avenue to send the group to the blue brand and this seems to be it.
Kalisto has the resume to be a champion again.  He's been an NXT tag champion and a 2-time United States champion so a he's a definite threat to Kendrick.  And although it would've been nice to see the company use a guy who needs a push, someone like Tyler Breeze who technically registers as a cruiser and may have been a better option, Kalisto is clearly a worthy adversary.  In the end, the prediction is Kendrick's trickery backfires and Kalisto brings the Cruiserweight division to Smackdown.  But don't be surprised if Kendrick gets the belt back sooner rather than later.
4. Rhyno and Heath Slater Make a Statement
The last few months have been nothing short of a fairy tale for Heath Slater.  After spending 5 years being used as nothing more than a sideshow act, The 33-year-old Floridian came through in spades in September, capturing the Smackdown tag titles with Rhyno and thus getting a contract to that show.  Their two-month reign has been good, but it's time for them to be taken even more serious.
RAW's tag team division seems to have more star power.  Between the New Day and their near record breaking title reign, Japan stalwarts Luke Gallows and Karl Anderson, budding stars Big Cass and Enzo Amore, and Sheamus and Cesaro as two of the hardest hitting superstars in the WWE, the Smackdown titles almost seem like a minor league title.  That could change Sunday night if Slater and Rhyno make the most of yet another golden opportunity.
Defeating four teams the caliber of the aforementioned will instantly raise Slater and Rhyno credibility while elevating the prestige of their tag titles tenfold.  It'll be a rough road for the Smackdown champs, however, they do have some bullets in their chamber in the form of The Usos and American Alpha who could bring some serious competition to the RAW tag teams.  It's a bit of a reach, but Slater and Rhyno will be the last team standing.
3. Nia Jax is the Lone Survivor
This is a star-studded women's elimination match.  Of the 10 women involved, counting the NXT Women's title, there are 13 world championships between them.  However, one of the women who does not have one of those championships is one who is set to do some serious damage Sunday night.   Enter Nia Jax.  The hulking Hawaiian came up just short on a few different occasions in pursuit of the NXT title but since coming to the main roster has run roughshod over anyone put in front of her and will look to ride that momentum at Survivor Series.
Now granted the RAW brand already has two legitimate title contenders in Sasha Banks and Bayley, but Jax is the type of worker that could easily upset that dynamic.  She's a vicious powerhouse who outweighs most of her competition by at least 100 pounds while possessing athleticism quite rare for a woman her size.  Basically, she's a tough out no matter who she's facing and it seems only a matter of time before she finally captures gold.
Sunday night, Nia Jax will be the lone survivor and don't be shocked if she sacrifices a few of her own team members to do it.
2. The Undertaker Turns on Smackdown
The final episode of Smackdown included a very eerie, if not strange appearance from The Dead Man.  After not being seen in a WWE ring since his victory over Shane McMahon at Wrestlemania 32, Taker issued a stern warning to the team representing Smackdown: win or there will be dire consequences.  He also mentioned that he was back, just not in what capacity.  This leaves a lot of things open to interpretation but it also screams "set up!".
Why is Taker so concerned about Smackdown winning this match?  After all this time away, why is he now going to be the one to instill justice if the team fails?  And why on Earth at 51 years-old is he "back"?  None of it makes a ton of sense other than Taker is looking to make one last run at a world title.
Who he turns on will most likely be the guy he has zero history with and who also has the most for Taker to gain: AJ Styles.  The WWE Champion already has his hands full in the form of a TLC match with Dean Ambrose at the namesake's pay per view in December but this turn from The Deadman would set up a future date with Styles at either the Royal Rumble or even Wrestlemania.  There's no way that The Undertaker can wrestle a full-time schedule so laying the groundwork for a showdown with Styles months in advance will have WWE fans amped and ready when the bout finally happens.
1. Kevin Owens Screws Brock Lesnar
Now this one is extremely far-fetched, I know.   But think about it for a second.  Owens is unquestionably one of the brightest stars on the roster and he has a massive future ahead of him.  A match with Lesnar on a grand stage could only make his star shine brighter.  Owens doesn't even necessarily have to win that match, just getting in there with The Beast Incarnate raises anyone's stock.  Just look at Dean Ambrose.  The Lunatic Fringe used his 13 minutes of action with Lesnar at Wrestlemania 32 to springboard him all the way to the WWE Championship.  Being that Owens is already the champ, what would a showdown with Lesnar do for him?  The sky would most definitely be the limit.
Owens has made it clear in the past that he wants to face Lesnar.  What better way to insight Lesnar into that fight than screwing him over in a match that Lesnar so badly wants to avenge against Goldberg?  You thought Lesnar was mad after losing the WWE Championship at Wrestlemania 31?  KO would need 24/7 security to stand by after a stunt like this.
Survivor Series could be the show that begins to set the stage for Wrestlemania 32, a show that will undoubtedly include The Beast.  Sunday night, Owens may give him no choice as to who is opponent should be.  Owens is the ultimate opportunist and at Survivor Series he'll strike when the iron is hot.
This article originally appeared on