WWE SmackDown Live Results: Highlights, Analysis, and Grades for November 15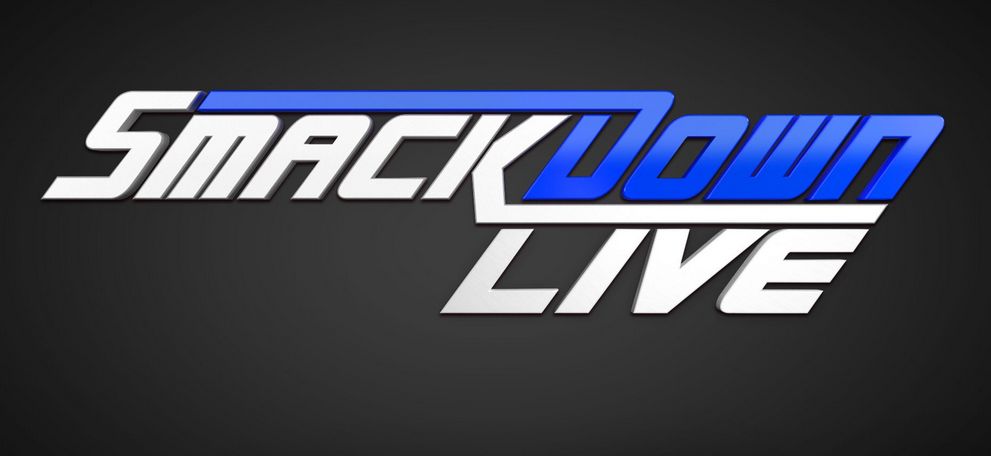 Tuesday marks a historic night for WWE, as SmackDown Live will host it' 900th episode. Big returns and a title match will comprise what is sure to be an incredible episode.
After losing the skirmish with RAW last night, Team SmackDown finds itself in dire need of some form of momentum. Hopefully, the team will be able to get their head in the game before the big match Sunday.
With controversy surrounding the conclusion of the Women's Championship match last week, how will Alexa Bliss respond? More importantly, how will this feud with Becky Lynch affect the cohesion of Team SmackDown heading into Survivor Series?
WWE Hall of Famer and 11-time World Champion Edge will be making his return here tonight. While he obviously has been restricted from competing, he will be hosting his talk show The "Cutting Edge".
Before his big title match against Sami Zayn this Sunday, Dolph Ziggler is set to defend the Intercontinental Championship tonight against The Miz. These two men have had quite the rivalry in recent months, but it's quite possible tonight could be the culmination of their feud. If Miz were to win here tonight, he would embark on an impressive sixth IC title reign.
For the first time since WrestleMania 32 this past April, The Undertaker is making a televised appearance. An occasion such as the 900th episode of SmackDown is a very befitting place for Undertaker to return, especially given his history on the brand over the years. It'll be interesting to see whether or not he's here to begin a program for WrestleMania 33.
So without further ado, here is the SmackDown Live review for the historic 900th episode.
WWE Intercontinental Championship Match
Dolph Ziggler (c) vs The Miz
Result: The Miz defeats Dolph Ziggler via pinfall to win his sixth Intercontinental Championship.
Rating: 3.5 out of 5 stars
The show opens up with a great video package which highlights moments throughout SmackDown's history. It then transitions to tonight's episode and hypes ups the returns and matches for the evening. Then Shane McMahon makes his way down to the ring to a pretty decent crowd reaction, as does Daniel Bryan. They also hype up the night before bringing out The Miz and Dolph Ziggler for the Intercontinental Championship match.
Early on the match was dead even, but during the commercial break, Miz was able to gain the advantage. He would go on to damage the champion, at one point mocking General Manager Daniel Bryan by using his patented YES kicks. Ziggler managed to come back as the match wore on, with both men even exchanging finishers at one point. However, combined interference between the Spirit Squad and Maryse allowed Miz to regain the gold. This ended up being the of the night by far, cementing both men as two of the finest workers on SmackDown.
After the commercial break, Alexa Bliss is backstage complaining to Bryan about the result of the Women's Championship match last week. Natalya comes in and offers some motivational words for her fellow teammate, but all this does is serve to increase her rage before she storms off.
Kalisto vs Oney Lorcan
Result: Kalisto defeats Lorcan via pinfall.
Rating: 3.0 out of 5 stars
Oney Lorcan is in the ring making his SmackDown Live debut, and he is set to go against Kalisto. As the former Lucha Dragon makes his way to the ring, a video highlights the damage he did to Corbin's leg during their last encounter. Lorcan came right of the box and was aggressive early, but Kalisto rebounded and hit a quick Salida Del Sol for the win.
Considering that Kalisto is battling The Brian Kendrick for the Cruiserweight championship this Sunday, it was crucial that he got the win. Should WWE move the Cruiserweight division to SmackDown Live following Survivor Series, it would be a welcome addition to the brand. Also, WWE was wise in allowing Lorcan to deliver a competitive match up, as now he looks like a stronger competitor should he return.
Backstage Undertaker's hat is shown before the Deadman extends his hand and grabs it.
Carmella vs Nikki Bella
Result: No contest.
Rating: 3.5 out of 5 stars
When we return from break the commentators hype up Goldberg versus Lesnar before showcasing an Instagram post from the Rock congratulating SmackDown on its monumental night  Then we are treated to the return of King Booker backstage! He announces his presence was requested by Heath Slater and Rhyno, before he is interrupted by BreezeDango. They toss some tickets around which earns angers Booker, and he lays a verbal SmackDown and makes them depart. This earns him a King Booker chant courtesy of the other members of SmackDown's tag comprised team.
Up next is Carmella versus Nikki Bella, and this is a match that has been in the making for quite some time. Goading Nikki into attack her, Carmella managed to gain the advantage early on and worked the neck of the star of Total Bellas. During the match, RAW Women's Champion Charlotte made her way through the crowd carrying a ticket. She sat at ringside and observed the action, but before long she taunted Nikki into hitting her. Before long Team RAW comes in to make the save, and the women of SmackDown arrive to back up their own as well. On this occasion, SmackDown managed to stand tall, but that may not last come Sunday. Still, this was a strong showing which helped to elevate the importance of the Women's match-up at Survivor Series.
Beauty and The Man Beast, The Usos, The Hype Bros and BreezeDango vs The Ascension, The Spirit Squad, The Headbangers & The Vaudevillains
Result: Beauty and The Man Beast, The Usos, The Hype Bros and BreezeDango defeated The Ascension, The Spirit Squad, The Headbangers & The Vaudevillains via pinfall.
Rating: 3.5 out of 5 stars
Another Goldberg versus Lesnar promo airs after the break, and once again WWE's production team excels here. Although it had a rocky start, the build-up to this match has allowed it to approach must-see status.
Back to the ring, the entire SmackDown tag team division is taking part in a huge sixteen man tag team. A surprisingly long encounter, this match made it seem as though there is quite a bit of potential in the division.  Everyone managed to shine and to get in a bit of offense before American Alpha hit Grand Amplitude for the win.
Edge & The Undertaker Address Team SmackDown Live
When we come back from commercial break, the Rated-R Superstar Edge makes his much-anticipated appearance. He brings out Team SmackDown Live and unbelievably approaches James Ellsworth and gives him a handshake. This draws the ire of Styles who badmouths Edge, who retaliates before shifting his attention to Orton. Wyatt comes to the defense of his brethren, promising that a new Viper will be unleashed Sunday. Next up Shane hypes up their match, but things quickly get heated between Styles and Ambrose.
Before things deteriorate further Undertaker makes his way to the ring. After staring down and complimenting Shane McMahon, the Dead Man draws his attention to the men representing SmackDown. He motivates the team to succeed this Sunday before his music plays to close out the show.
All in all, this was a very strong episode of SmackDown Live that helped to establish the brand as a threat to RAW. At this point in time, it's safe to say that Survivor Series is building into a pretty exciting event. No matter what shows reigns supreme this Sunday, this upcoming show will serve as a career-defining night for a lot of talent.
This article originally appeared on