WWE SmackDown Live Preview: September 20, 2016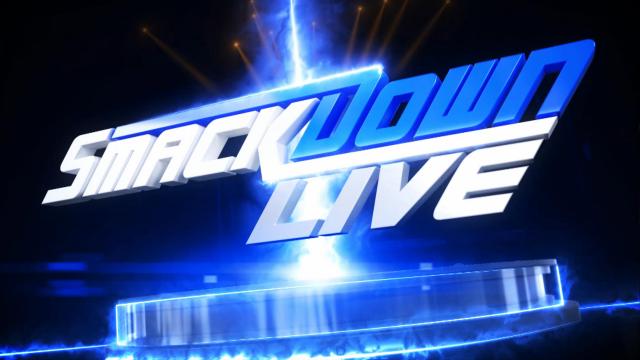 SmackDown Live is heating up and in a huge way. Post-Backlash fallout has already set up new rivalries for No Mercy.
Much had occurred on last week's episode of SmackDown Live. Before we get into this weeks preview, let's recap what happened on last week's edition for Team Blue. The show had opened up with the newly crowned WWE World Champion, AJ Styles. Styles was fresh off of his controversial victory over Dean Ambrose just two days prior. Styles had mentioned over and over that he is the new "face that runs the place" and now the "champ that runs the camp."
Much to the chagrin of the fans, John Cena made his return to SmackDown Live last week and called out Styles. Dean Ambrose too, made his presence felt as he too made his way down to the ring. After these three had butted heads, SmackDown Commissioner, Shane McMahon had made the announcement that the coveted WWE World Title would be decided in a triple threat match at No Mercy.
SmackDown gained two new superstars last week as well. Heath Slater got his long-awaited contract after winning the new SmackDown Tag Team Championships with Rhyno at Backlash. Jack Swagger too, made his presence felt as he made his way down to the ring after Baron Corbin attacked Apollo Crews. Swagger is SmackDown's newest superstar and he will look to revive his career on his new show.
In other news, the tag team titles were defended for the very first time as well on SmackDown Live. Slater, after signing his contract, claimed he would defend the titles anytime, anywhere. The Ascension did not waste much time, as they called out the champs immediately after. McMahon as well, did not waste any time as he made the match right there. The tag team champions retained their titles in their first ever defense.
No need to waste any more time. What can we expect to see on this week's edition of SmackDown Live?
Women's Tag Team Action
It is surely no secret who the new number one contender is for Becky Lynch's SmackDown Women's Championship is. The SmackDown women put on a show last week to decide who will face Lynch at No Mercy in a few weeks. A match which pitted Nikki Bella, Alexa Bliss, Carmella, Naomi and Natalya against each other in a fatal five-way match would take place. Bliss was the one that ultimately came out on top.
The Bella and Carmella feud continued within the fatal five-way match as well. This feud is expected to come to a head at No Mercy and these two will settle their differences. With these two matches set to take place, expect to see a tag team match this week to get all these women in the ring at the same time once again. Bliss and Carmella would take on the tandem of Bella and Lynch. A classic heel versus face tag match, which we have seen many times before. Perhaps, we will see Bliss pin Lynch to create more drama between the two superstars.
Cena vs Ambrose?
After McMahon announced the triple threat match at No Mercy for the WWE World Championship, he then announced a tag team main event to take place later on in the night. Ambrose and Cena would tag together to face AJ Styles and a partner of his choosing. However, Styles was not able to find a tag team partner by the time the match was set to take place. General Manager, Daniel Bryan, would assign a no name partner for Styles to team up with; stacking the odds against the champion. That did not last long, however, as The Miz claimed he was the main event here, and decided to tag with Styles.
The team of Ambrose and Cena would ultimately win the match. The Lunatic Fringe lived up to his name, as he would hit Cena with his finisher, Dirty Deeds after the conclusion of the match. I would expect Ambrose and Cena to be in the main event this Tuesday night. It is too soon to decide who is truly the better man and I would anticipate Styles sticking his nose in the mix of things. He will likely be at the commentary table for the duration of the match. This Ambrose and Cena feud will be one to watch, especially after Ambrose called Cena a "lazy part-timer" for the company.
Orton – Wyatt Feud to Continue
All of this controversy between the "Eater of Worlds," Bray Wyatt and the "Viper," Randy Orton should be setting up a match-up between the two at No Mercy. Orton called out Wyatt last week in the middle of the ring, where Erick Rowan eventually attacked the Viper from behind as he was distracted by Wyatt. Orton used his veteran instincts to finish Rowan off with an RKO out of nowhere.
It was a surprise to see Rowan back at the side of Wyatt once again. Wyatt appeared to leave Rowan behind just a few weeks prior after a loss. The mind games continue from the man who claims to be a God. Expect either Wyatt or Orton to interfere with one another's matches this week or perhaps we may see a tag team match. If that is to occur, it would most likely be Kane teaming up with Orton to take on the always dangerous Wyatt Family. After all, it was the demon, Kane who replaced the injured Orton to take on Wyatt. He has been featured on the show more in recent weeks
SmackDown has not done much with Wyatt since the brand split. He was in the initial No. 1 contender's match for Ambrose's World title, however since, he has not been used properly. His feud with Orton had meaning and still does, though it seems a bit draw out at this point. This rivalry should certainly end at No Mercy with Wyatt being the victor.
What Else is on Tap?
The Miz, yet again last week, came out and ran his mouth. Dolph Ziggler then followed and confronted Miz. Ziggler had his Intercontinental Championship opportunity taken away from him at Backlash after Maryse sprayed an unknown substance into his eyes. This was the undoing for Ziggler that night as the Miz walked out again as Intercontinental Champion.
Ziggler claimed he wants just one more shot a the Miz for his title and without Maryse by his side. Ziggler will likely get his rematch at No Mercy. This match will be a must win for Ziggler. He has not shown up when it matters the most. The fans may begin to lose faith in the "Show Off" if he is not able to win the big one once again.
The current rivalry between that of Baron Corbin and Apollo Crews we can expect to continue this Tuesday as well. Corbin attacked Crews as he was in the middle of his ring entrance last week. Corbin too, cheated to defeat Crews during the Backlash kick off show. Crews will likely seek redemption this week. Will they have a match or will Crews cheap shot Corbin much like he has done in recent weeks? Crews and Corbin are two of the top talents on the SmackDown roster and will put on a great match when they do face off again.
New number one contenders too will need to be decided for the tag team championships at No Mercy. These are the only titles with unknown number one contenders for SmackDown at the moment. SmackDown has been giving many opportunities for multiple superstars to get title shots. Perhaps, this will be the case here as well. Fans would love to see a fatal four-way tag team match to decide the number one contenders. This type of match will allow for the most excitement and get the fans on their feet.
This article originally appeared on