WWE SmackDown Live Preview: October 11, 2016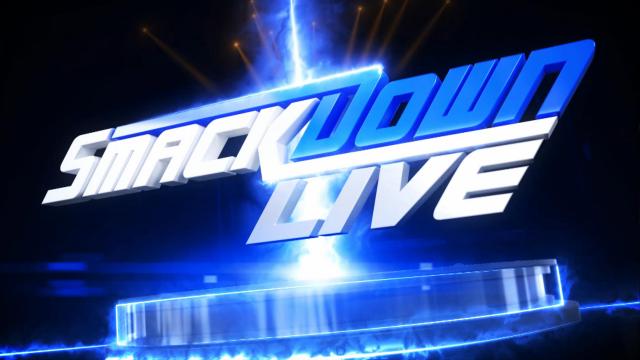 SmackDown Live should be heating up and in a big way this Tuesday night. What can we expect from the No Mercy fallout from this past Sunday?
WWE No Mercy made its return this past Sunday and in an unorthodox fashion. The main event between WWE World Champion, AJ Styles, John Cena and Dean Ambrose was set to open up the show, most likely to get it in before the Presidential Debate had started. WWE did not want fans to miss this star-studded main event, which SmackDown had to offer. Though with much controversy yet again, the match did not disappoint.
The card would also include multiple more big-time matches including The Miz versus Dolph Ziggler for the Intercontinental Championship. Career versus Title were the stakes on this night. The tag team championships too were on the line at No Mercy. The team of Heath Slater and Rhyno made their second title defense against the Usos on Sunday night. Other rivalries would come to a head at No Mercy as well. Baron Corbin would take on Jack Swagger and Carmella would settle the score with Nikki Bella in a clash dating all the way back to SummerSlam.
There is much fallout to cover from No Mercy this weekend, so let's not waste any more time. Let's get into the preview and see what we can expect on this week's episode of SmackDown Live.
Next Opponent for Styles' World Championship Decided
This main event match, which opened up the show Sunday night did not go without its usual controversy between three of SmackDown's top superstars. AJ Styles would successfully retain his WWE World Championship at No Mercy. Fans had much debate as to whether or not Styles deserved it. He was submitted simultaneously by both John Cena and Dean Ambrose during the match. A result similar to what some may have seen in NXT earlier this year, where Baron Corbin was submitted by both Sami Zayn and Samoa Joe.
Styles had tapped out, but due to the fact that there was no clear winner, the ref had elected to have the match continue. Styles would then exit the ring. Cena had Ambrose nearly beat before Styles made his way back to the ring and this time with a steel chair in hand. The match was under triple threat rules, so there was no count out or disqualification. Styles stayed within the confines of the rules in order to win, however, it was not left without skepticism.
Expect Styles to come out to open the show once again and rant about his victory. Cena and Ambrose will soon follow and state their claim that he should not even be the champion. I would not be surprised to hear the chant "You tapped out!" roaring from the crowd. What will SmackDown General Manager, Daniel Bryan or Commissioner, Shane McMahon do to set up Styles with his next opponent? Will Cena and Ambrose fight once again to decide the number one contender or will it perhaps be another triple threat match?
Dolph Ziggler Celebration
A rejoiced Dolph Ziggler will surely look to celebrate on this night on SmackDown Live. Ziggler overcame all odds this weekend as he not only won his fifth Intercontinental Championship, he too preserved his career by defeating the Miz. This match-up was certainly the most entertaining one-on-one contest of the night by far. Both men would not give in and after multiple near falls and much interfering, Ziggler ultimately came away with the victory, the IC belt, and his career still intact.
After fending off both the Miz's wife, Maryse as well as former members of the Spirit Squad, Ziggler used them as a distraction in which to finish off the A-lister, Miz. After Maryse and the Spirit Squad were banned from ringside, Ziggler rolled up the Miz 1-2-3. Miz got a taste of his own medicine at No Mercy as the crowd cheered on the Show Off. Expect him to interrupt Ziggler while he is in the midst of his celebration after winning the most meaningful matchup of his career thus far. The question here is, what kind of an excuse will the Miz come up with this time as he will undoubtedly ask for his rematch. Perhaps, even tonight.
Orton – Wyatt Feud to Continue?
Randy Orton and Bray Wyatt, at last, met inside the ring at No Mercy. However, the WWE Universe is still  with an unknown. Who is the better man? After the match was canceled at Backlash and multiple promotions each subsequent week thereafter, Orton and Wyatt were finally going to settle their differences at No Mercy. Luke Harper had made his return to WWE after a multi-month absence and aided in Wyatt's victory on Sunday night.
With these two not settling the score in pure fashion, are we to see these two men fight again? Wyatt had taken the easy way out as we have seen numerous times before. After weeks of these two going back and forth with each other, is SmackDown Live going to continue this ongoing rivalry? It would most likely be more of the same between these two and after a lackluster match-up at No Mercy, do fans even want to see this continue at the given moment? It seems as if they have exhausted this feud for the time being. Expect some fallout from this match-up to go down tonight on SmackDown.
More No Mercy Fallout
One of the headlines flying around on Sunday prior to No Mercy was that Becky Lynch would be unable to compete due to a non-ring related medical condition. Lynch's first ever title defense has now been delayed. It has not yet been disclosed as to the extent of the injury'condition, but it should be addressed on SmackDown tonight. Alexa Bliss would then face Naomi on the main card of the pay-per-view. Naomi would ultimately defeat the number one contender for Lynch's title. Will Bryan and McMahon decided to make the next title defense a triple threat or have these two ladies duke it out to decide? Carmella and Nikki Bella too, settled their differences in a match which had the veteran, Bella come out victorious.
Heath Slater and Rhyno were able to prevail at No Mercy and defend their SmackDown Tag Team Championships for a second time. They again beat the Usos this weekend, so likely SmackDown will look to find new number one contenders very soon. I would personally like to see a fatal four-way match between the core four tag teams on the SmackDown brand. This type of match-up will surely call for lots of action, which fans would love to see. The last time we witnessed a high stakes tag team match-up such as that, was SummerSlam 2015. Bodies will be flying all throughout the ring if this is what SmackDown elects to do.
Kurt Hawkins made his in-ring debut at No Mercy, but did not wrestle, which was odd, to say the least. Instead, this proved to be a waste of time as he announced he would make his wrestling debut tonight on SmackDown. Why hype it up so much, just to have him tell the fans they have to wait two more days to see him in action? Regardless, we will see Hawkins make a return to WWE tonight, but against who remains to be seen? We should expect another great episode of SmackDown this week as the fallout from No Mercy continues.
This article originally appeared on