WWE SmackDown Live Preview: November 8, 2016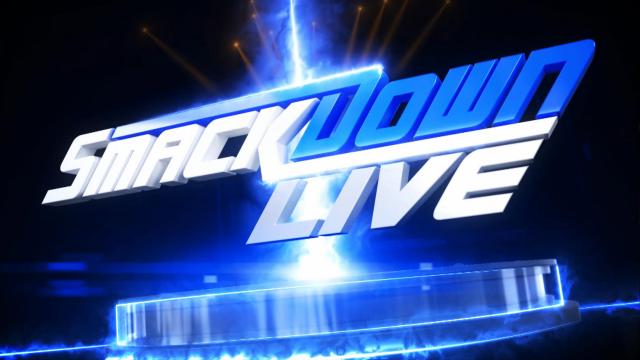 Survivor Series is just a few weeks away, as SmackDown Live will look to continue filling out their teams to take on Raw.
The Survivor Series match card has been filling up over the past couple of weeks. SmackDown Live will look to continue the formation of their teams to defeat Raw at the most anticipated Survivor Series pay-per-view in recent memory. SmackDown has a great episode in store this week, which will feature Becky Lynch putting her SmackDown Women's Championship on the line against Alexa Bliss. Before we get into this week's episode, however, let's recap what happened last week.
The show opened up with James Ellsworth looking to apologize to Dean Ambrose for costing him his shot at becoming number one contender for AJ Styles' WWE World Championship. Ambrose was accepting of his apology before Styles had taken them both out in the middle of the ring. SmackDown GM, Daniel Bryan would ultimately grant The Lunatic Fringe another shot to become number one contender in the main event. Ambrose would take full advantage with the aid of Ellsworth as a distraction in the end.
Intercontinental Champion, Dolph Ziggler would put his title on the line last week in an open challenge. The debuting Curt Hawkins would answer the challenge and make his in-ring debut. This match was short lived however, as Ziggler super-kicked Hawkins into next week for the victory just as the match got underway. American Alpha and the Uso brothers were able to qualify for the tag team elimination match at Survivor Series last week as well. Now, let's see what is in store for this week's episode of SmackDown.
Women's Championship Match
Becky Lynch will put her title on the line this Tuesday night in Glasgow, Scotland against number one contender, Alexa Bliss. Lynch heads back to her European roots to make the first ever defense of the SmackDown Women's Championship. This match was initially set to take place at the No Mercy pay-per-view last month, however, Lynch was unable to compete due to injury. Lynch and Bliss will finally meet one on one this Tuesday night for the women's title. Who will be the top women on the SmackDown roster by night's end?
Bliss will bring the momentum with her heading into this week as she was able to pin the champion last week in tag team action. With the help of her teammate, Carmella, Bliss rolled up Lynch to defeat her as well as Nikki Bella last Tuesday. This is not the first time Bliss has done so to Lynch. In fact, it has been Bliss that has had the Irish Lass Kicker's number over the past month or so since becoming number one contender. She will need to bring everything she has. Lynch is the star of the division and it will be difficult to take the title away from her.
Survivor Series Teams Finalized
SmackDown will look to complete their respective teams as they gear up to take on Raw at Survivor Series in just a few weeks. SmackDown as held multiple qualifying matches over the past few weeks to see who will represent their brand in the traditional five on five elimination matches at Survivor Series. For the women's team, SmackDown has chosen Carmella, Alexa Bliss, Naomi, Nikki Bella and current women's champion, Becky Lynch to represent them. It was also decided last week that Natalya would be the coach for this hot-headed group of superstars. Will she be able to get them all to cooperate with one another?
On a segment of Miz TV last week, GM, Daniel Bryan announced the men's teams to represent SmackDown. The team will consist of Randy Orton, Bray Wyatt, Baron Corbin, Dean Ambrose and WWE World Champion, AJ Styles. Much to the dismay of Miz, he was left off the team. As for the tag team match, there is one team left to qualify for SmackDown. Thus far, The Usos, American Alpha, The Hype Bros and SmackDown Tag Team Champions, Heath Slater and Rhyno are the teams involved. There is still one more spot up for grabs this week. It will likely involve the Vaudevillians and Breezango. They are the two remaining teams on the roster to qualify.
Miz Calls Out Ziggler
It certainly did not appease Miz last week with all that had transpired. Miz was left off of the men's team for Survivor Series after Daniel Bryan claimed he was to afraid to fight. Just a week prior, Miz had passed on an opportunity to fight for the Intercontinental Championship against Dolph Ziggler. It was not his terms, Miz claimed. Bryan had decided to let someone else have a championship opportunity last week instead, while Miz watched from the sidelines. It was Curt Hawkins who answered the challenge. After defeating Hawkins in quick fashion, Ziggler called out a member from Raw's roster to fight him for the IC title.
Miz will certainly not let this go quietly. He believes Ziggler will lose and subsequently relinquish the title to Raw. Perhaps, Miz will invoke his rematch clause either this week or next for an opportunity to reclaim the title he calls his own. Miz and ZIggler have been feuding for months now and it would seem that this rivalry is far from over. Miz will likely come out and question the Show Off's actions from last week. Ziggler has already put up his career for the IC title; why risk losing it to their rival show, Monday Night Raw?
SmackDown Live Cont.
A new alliance has appeared to have formed on Tuesday Nights. The mind games of the Eater of Worlds, Bray Wyatt have seemed to have worked on that of Randy Orton. The Wyatt Family has welcomed a new member, at least for the time being; that being the Viper himself. After turning on his ally the week prior, Orton was set to have a no disqualification match with Kane last week. Wyatt as well as Luke Harper helped aid his victory. Orton and Wyatt would raise their hands simultaneously as they stood over a fallen Kane.
The Wyatt Family has been a force to be reckoned with since arriving in WWE a number of years ago. Now, with Orton by their side, they may be unstoppable. Orton stated last week that he has had the devil's voice in his ear since he was young. It is now time to embrace it as he joins Wyatt. How long will this alliance last and what angle will SmackDown Live take with it? Is Orton here to stay or is he perhaps using his own mind games to work against Wyatt?
Look for matches to be finalized this week for the Survivor Series pay-per-view as well as other matches to be scheduled to fill out the card. Baron Corbin, Apollo Crews, Jack Swagger among others were left off of the card last week, so perhaps expect to see them in action this week. The main event will likely feature what should be a hard fought contest between Women's Champion Becky Lynch and Alexa Bliss as she will finally get her hands on the champion.
This article originally appeared on