WWE SmackDown Live Preview: November 29, 2016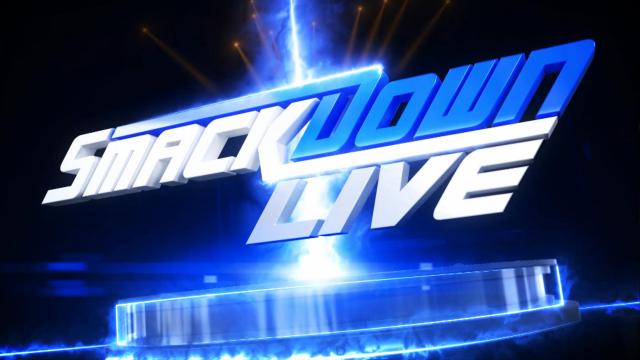 WWE TLC is this Sunday and there is still much to settle before SmackDown Live heads into the pay-per-view. What can we expect to see this Tuesday night?
SmackDown wasted no time setting up their matches for their upcoming pay-per-view TLC, which is set to take place this Sunday night in Dallas, Texas. Let's recap what happened on last week's episode of SmackDown Live before we preview what is in store for tonight. SmackDown Live opened the show with their commissioner, Shane McMahon, who was fresh off the 5-on-5 elimination match at Survivor Series, just two days prior. He congratulated SmackDown on their triumphant victory over Monday Night Raw for the men's team.
After the opening promotion, the Intercontinental Championship was put on the line. The champion, Miz would face off with Kalisto, who lost the Cruiserweight Championship just two days before at Survivor Series. This was due to the Lone Wolf, Baron Corbin taking matters into his own hands and taking out Kalisto. It was more of the same on Tuesday as Corbin yet again inserted himself into the match, further costing Kalisto another shot at championship gold.
The Miz would come out victorious once more. During his celebration after retaining his title, the Show-Off, Dolph Ziggler spoiled the celebration by super-kicking Miz at the top of the entrance ramp. These two will face off once more at TLC to decide who will ultimately come away with the title. Nikki Bella as well last week, went out looking for Carmella as she believes that it was her that had taken her out Sunday night at Survivor Series. It is still unknown as to who exactly took the fearless one out. Now, let's take a look at what may be in store for this week.
American Alpha vs. The Wyatt Family
The SmackDown Tag Team Championship will be on the line Sunday night at TLC. To decide the number one contenders for Heath Slater and Rhyno's titles, SmackDown would be the host for Tag Team Turmoil last Tuesday night. The top tag teams would all be competing two at a time. If your team lost, another would come out until only one remained.
The tournament would ultimately culminate with the Usos taking on fan favorite, American Alpha. After an exciting match-up between the two rivals, American Alpha would be victorious after hitting their finisher, Grand Amplitude. The lights would then go out as the Wyatt Family announced that Chad Gable and Jason Jordan had not yet faced all of the tag teams.
The team of Bray Wyatt and Randy Orton were the ones to finish off Team Raw at Survivor Series just last week. SmackDown Live general manager, Daniel Bryan and Shane McMahon most likely decided to award them with a No. 1 contender opportunity. American Alpha had won Tag Team Turmoil and will now take on one of WWE's most popular tag teams.
Ellsworth Announcement
Well, it has finally happened. The no chin wonder, James Ellsworth is officially employed by the WWE. Ellsworth was essentially handed a SmackDown Live contract last week, however, he decided to take the road less traveled in order to receive it. He agreed to take on the WWE World Champion, AJ Styles in a ladder match. Ellsworth was able to reach up and grab the contract with the help of a banned Dean Ambrose. In return for competing in the match, Ellsworth was also granted an opportunity at the WWE World Championship.
The question now remains, when exactly will Ellsworth ask for his shot at the world title? I would expect Ellsworth to make an announcement tonight on SmackDown as to when he will ask for it. It will likely either be tonight or he will ask for a triple threat match in the main event at the TLC pay-per-view. It will be a TLC match at the pay-per-view. Putting him in the match on Sunday seems like the most likely option at this point. As much of a fan favorite Ellsworth is, he should not win. It would lessen the value of WWE's most prestigious championship.
WWE World Championship Contract Signing
The best way to set up likely the final match in this outstanding rivalry at the moment would be to have a contract signing. Of course, some tempers will flare much like they always do. This is a rivalry dating all the way back to September when AJ Styles got his third chance at the WWE World Championship, which Dean Ambrose held. Ambrose has constantly reminded Styles of his cheap victory, where he hit the Lunatic Fringe below the belt while the ref was not looking. Anything goes at TLC this Sunday.
Whether Ambrose likes it or not, Styles has found ways in which to defeat him in recent months. If SmackDown Live indeed elects to hold a contract signing this Tuesday night, one of these two will likely be going through the table. Perhaps, some chairs will be thrown around as well. If James Ellsworth is to enter the match on Sunday night, this will likely be the time he inserts himself into the match.
TLC Cont.
Looking ahead to Sunday, there are plenty of eye-catching matches on the card for TLC. The rivalry between Kalisto and Baron Corbin will finally come to a head after months of feuding, which left Kalisto out of action for a number of months. Corbin has recently cost Kalisto a shot at two WWE titles, including both the Cruiserweight and Intercontinental Championships respectively. Kalisto lost his opportunity at the Cruiserweight gold at Survivor Series and the IC title just two days after on SmackDown last week. Corbin has sought vengeance since the summer when he claimed it was Kalisto that cost him his shot at the IC title heading into SummerSlam.
WWE will be closing multiple story lines as well as a couple of feuds this Sunday as they will then look towards the road to Wrestlemania.  As previously mentioned, the Miz and Dolph Ziggler's outstanding rivalry will be finished this Sunday. Another rivalry that will be closed this weekend is that of Nikki Bella and Carmella. These two have been feuding since SummerSlam when Carmella spoiled Bella's triumphant return to in-ring action after being sidelined for nearly a year due to a neck injury. Will Bella begin her rise back to the top or will Carmella pull off the upset against the veteran and former Divas Champion? We will find out in a No Disqualification match.
WWE TLC this Sunday night will surely be one to match be one to watch. All three SmackDown Live championships will be on the line. This will also include the Women's title match between Becky Lynch and Alexa Bliss. After a controversial victory a few weeks back for Lynch, Bliss will get another shot at the title. There are currently no stipulations for this match-up. It will be contested under normal single's rules. Who will come out victorious on Sunday? Expect to see more turmoil to further hype up the match on SmackDown.
More from Daily DDT
This article originally appeared on