WWE SmackDown Live Preview: November 15, 2016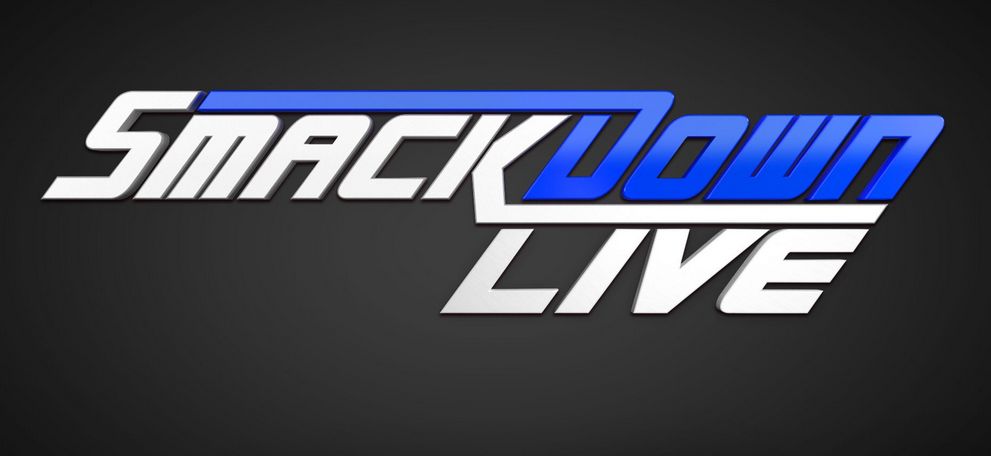 It's SmackDown Live's 900th episode! Just days before Survivor Series, what can we expect to see?
SmackDown Live has a huge episode ahead for the WWE Universe this Tuesday night. The episode will be chalk-full of action as well as a few much-anticipated returns. WWE will celebrate the 900th episode of SmackDown in style as they still look to compete for ratings with Monday Night Raw. The two shows will do battle this weekend for supremacy at Survivor Series as well. Who truly has the better show, Team Blue or Team Red? Let's recap some of the action from last week's episode before getting into this week's action.
Last week on SmackDown Live, all of the Survivor Series teams for team blue were finalized as Shane McMahon would replace the injured Baron Corbin on the SmackDown men's team. Also, Breezango was able to defeat The Vaudevillians in tag team action to qualify for the final spot on Team Blue's tag team squad for Survivor Series. It too, was announced that Brian Kendrick of Raw will defend his Cruiserweight Championship against the returning Kalisto. If Kalisto is able to defeat Kendrick, he will bring the title along with the entire cruiserweight division to SmackDown Live on Tuesday Night's.
Becky Lynch was able to successfully defend her SmackDown Women's Championship for the first time against Alexa Bliss in a match which stole the show last week. Both ladies laid it on the line last week to decide who will stand atop the wins division on SmackDown. Finally, the Wyatt Family along with newly recruited Randy Orton, were able to defeat Dean Ambrose, Kane, and James Ellsworth. It was surely no surprise that it was Ellsworth who spoiled the match for their team in the end. Now, let's see what is in store for this week's episode of SmackDown Live.
The Cutting Edge
The Cutting Edge, along with its host and former WWE World Champion, Edge will be returning this week for SmackDown Live's historic 900th episode. Fans will eagerly await the return of WWE's Rated-R Superstar as he makes his way down to the ring. Perhaps, previous SmackDown ring announcer, Tony Chimel will make a return to announce his return. This segment will likely open the show, I would assume. The Cutting Edge will have SmackDown Commissioner, Shane McMahon as the guest.
With McMahon being added to Team Blue's men's elimination team, the rest of the team will likely get involved as well. AJ Styles, Bray Wyatt, Randy Orton, Dean Ambrose and fan favorite, James Ellsworth should all make their way down to ringside to discuss the match-up this weekend at Survivor Series. Expect tempers to flare as these talk shows never go over smoothly in WWE. As to what exactly will happen inside the ring remains to be seen, but it will be one to watch. Expect Styles to attempt to assume his role as the team's captain.
The Undertaker Returns
Along with Edge, The Undertaker too, will return this Tuesday Night to SmackDown Live. What exactly will be his role in the show this week? Not much is known just yet as to how WWE will involve him. Undertaker has been involved in some historic matches at Survivor Series, so it is likely he will also be involved this Sunday as well. Some possibilities could include him teaming up with his brother Kane in a tag match, perhaps against the Wyatt's. They have had plenty of history together in recent years.
Undertaker may also look to participate in one of the elimination matches this Sunday at Survivor Series. Perhaps, they could even eliminate one of the other tag teams from the tag team elimination match with his brother, Kane. This would give SmackDown a decisive advantage over Raw's team. It has also a possibility that John Cena makes a return this evening and can set-up their match for Wrestlemania next year. It would be huge to see a stare down between the two legends this Tuesday night.
Intercontinental Championship Match
The Miz has repeatedly claimed why he should still be the Intercontinental Champion after losing it to Dolph Ziggler at No Mercy last month. Miz does not believe that Ziggler will be able to defeat Sami Zayn at Survivor Series, which would result in the coveted title going to Monday nights on Raw. GM, Daniel Bryan has been on the side of the champion after repeatedly stating that he is a fighting champion. Bryan offered Miz a shot at the title last week for the 900th episode, to which Maryse accepted on behalf of the former champion. Miz did not look enthused, to say the least.
The coveted Intercontinental Championship will be defended this week in the main event. The Miz will once more have an opportunity to regain his title and fight for its honor at Survivor Series to keep it on SmackDown Live. I would expect Ziggler to retain this week and go on to Survivor Series to defend against Sami Zayn in what should be an epic match-up between brands. It will help bring more prestige to the coveted championship when on the line in this type of scenario. Regardless, Miz and Ziggler have put on some great matches in recent months, so expect a hard fought battle.
SmackDown Cont.
The women's division was certainly not left without drama as the women's team imploded last week as Carmella came out to attack the captain of their team, Nikki Bella. Women's team coach, Natalya was involved in a match with Naomi, though tried to break up the feud with Bella and Carmella as they head into Survivor Series. Perhaps, we can expect a team meeting with some tempers flaring as they often do. They will have to find common ground in order to defeat the women of Team Raw this Sunday. Alexa Bliss may look to attack Becky Lynch as well.
Curt Hawkins is finally competing in the ring on SmackDown Live after weeks of promotions to set up his return to WWE. It is only a matter of time before the WWE Universe starts chanting 'Face the Facts,' which is Hawkins new catchphrase on the show. Hawkins was able to defeat Apollo Crews in surprising fashion last week. It would be likely to see a rematch this Tuesday night to fill out the show and keep this rivalry going between the two.
SmackDown certainly has a lot in store this week for their 900th episode. Will there be a few other surprises in store? I would not be surprised if Brian Kendrick attacks Kalisto while conducting an interview backstage. Setting up a true rivalry for this Sunday. It is likely that the cruiserweight division will be headed to SmackDown, as 205 Live will be airing Tuesday nights after just after the show on the WWE Network. It just seems likely that that will be the outcome. SmackDown too, is likely the better show to get this division on the map once again in WWE.
This article originally appeared on