WWE SmackDown Live (November 15, 2016): YouTube Video Highlights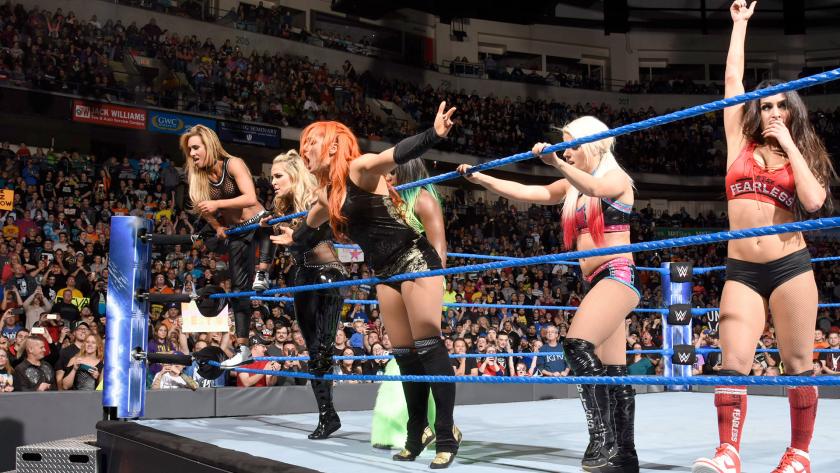 Not able to watch WWE SmackDown Live? No worries, catch up on Tuesday's show, right here!
On Tuesday night (November 15, 2016), SmackDown Live stopped in Wilkes-Barre, Pennsylvania where fans were treated not only by the return of Edge but The Undertaker, as well. While Edge looked to pump up Team SmackDown, Undertaker laid out a stern warning that they needed to win this match or fear the repercussions by The Deadman. Although his words were somewhat vague, it sounds like The Undertaker could be back for a short run with a possible match before WrestleMania. Miz and Dolph Ziggler went at it one more time for the IC title and thanks to a lot of outside help, Miz was able to recapture his beloved title. He will now face Sami Zayn at Survivor Series while Dolph will be left out in the cold.
In other action, Carmella and Nikki Bella had a match, which ended in destruction as Team Raw attempted to invade the show and Kalisto does his best Sin Cara impression (for full coverage on the entire show, check out our review).
If you passed on the show, here is WWE's entire playlist of last night's events.
The Undertaker returns with a haunting Survivor Series warning
Natalya looks to coach an irate Alexa Bliss
Dolph Ziggler vs. The Miz (Intercontinental Championship Match)
Kalisto vs. Oney Lorcan
King Booker emerges to inspire tag team survival
Nikki Bells vs. Carmella ends in chaos as Team Raw invades
16-Man Tag Team Match
"The Cutting Edge" returns to turn Survivor Series on its head
Edge reunited with The Edgeheads (SD Fallout)
American Alpha relishes in victory en route to Survivor Series (SD Fallout)
Edge shares a Five-Second Pose with James Ellsworth (Talking Smack)
See you right back here, next week!
This article originally appeared on