WWE SmackDown Live (November 1, 2016): YouTube Video Highlights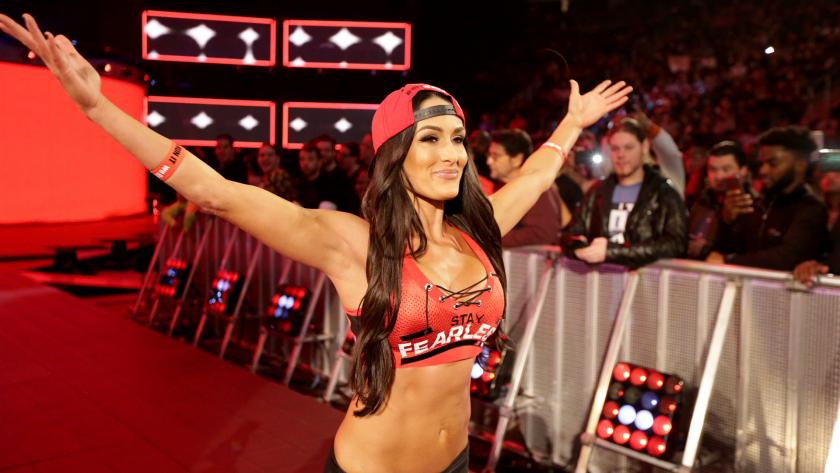 Not able to watch WWE SmackDown Live? No worries, catch up on Tuesday's show, right here!
On Tuesday night (November 1, 2016), SmackDown Live stopped in Newark, New Jersey where Dean Ambrose could not get away from an overly apologetic James Ellsworth, who mistakenly cost Dean the number one contender spot, last week. Lucky for Dean, he got a second chance at that spot in a rematch against Styles on Tuesday. The Survivor Series teams filled out as well as for the men's match it will be Dean Ambrose, AJ Styles, Baron Corbin, Bray Wyatt, and Randy Orton. For the women's team it will be Nikki Bella, Naomi, Alexa Bliss, Carmella, Becky Lynch and their coach will be Natalya.
In other action, Randy Orton's eyes glowed after allegedly pledging his allegiance to the Wyatt Family, Miz and Daniel continue to yell at each other, and tons of tag team qualifiers took place (for full coverage on the entire show, check out our review).
If you passed on the show, here is WWE's entire playlist of last night's events.
James Ellsworth attempts to apologize to Dean Ambrose
Becky Lynch & Nikki Bella vs. Alexa Bliss & Carmella
Randy Orton vs. Kane (No DQ Match)
Natalya is named coach for the SmackDown Survivor Series Women's team
American Alpha vs. Spirit Squad (Survivor Series Tag Team Qualifier)
Randy Orton admits he was born with the devil whispering in his ear
On "Miz TV," Daniel Bryan reveals SmackDown Live's Survivor Series team
The Headbangers vs. The Usos (Survivor Series Tag Team Qualifier)
Dolph Ziggler vs. Curt Hawkins (Intercontinental Title Open Challenge)
Dean Ambrose vs. AJ Styles (If Ambrose wins, he's No. 1 Contender)
Does Nikki have confidence in Natalya as coach of their team? (SD Fallout)
The Hype Bros can't agree if it's a party or not next week (SD Fallout)
A bit of cappuccino sends "officers" Breezango into a frenzy (SD Fallout)
See you right back here, next week!
This article originally appeared on