WWE's Seth Rollins details the moments after his devastating knee injury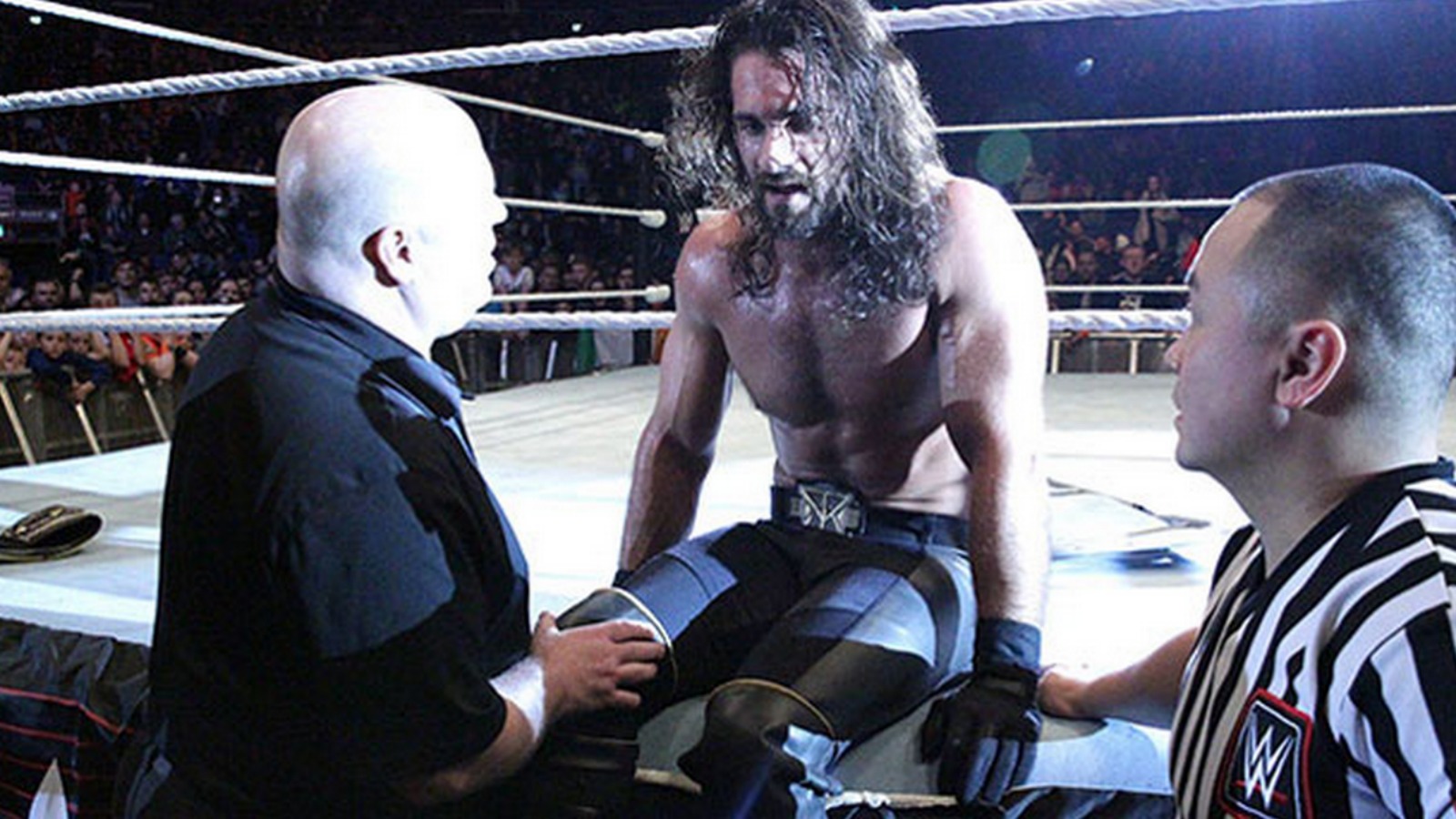 Seth Rollins will wrestle for the WWE World Heavyweight Championship against Roman Reigns at Money In The Bank after making a stunningly swift recovery from a torn ACL, MCL and meniscus. On November 4th, 2015, Rollins faced Kane in Dublin, Ireland, at a house show. Rollins tried to sunset flip over Kane from the top of the turnbuckle, but landed awkwardly and tore multiple ligaments.
Not knowing how severe the damage was, Rollins quickly got back up and finished the match, powerbombing Kane through a table.
In a WWE 24 special set to air on the WWE Network this coming Monday, the former champion relives the night of his injury.