WWE's Booker T Says He's Preparing to Run for Houston Mayor in 2020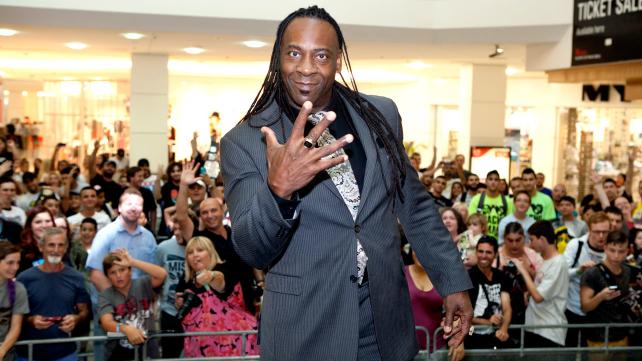 WWE Hall of Famer Booker T says he's prepping to run for mayor of Houston in 2020.
Booker T joined the WWE Hall of Fame a few years back and has kept a role with the company ever since. This included a stint as a general manager, then on commentary for Raw and SmackDown, and finally, on the pre-shows for Raw, SmackDown, and the kickoffs of pay-per-views.
Well, it seems we can potentially add mayor to Booker T's resume. According to CBS Houston, the former WCW tag team champion noted on his "Heated Conversations" show on Sportsradio610 that he is "preparing" to run for mayor of Houston, TX in 2020.
"You heard it, 2020 I'm preparing," Booker said during his radio show. "I'm preparing myself to run for mayor of the city."
Later on, Booker T had Terrance "Rhyno" Gerin, who unsuccessfully ran for a seat in the Michigan House of Representatives, on the show. Rhyno said:
"You are over qualified for the job. Wrestling not only prepares you for life but it prepares you for positions like that because you feel the emotion from the people you know what they want, you've built yourself from where you were to where you're at now."
First WWE Hall of Famer and business tycoon Donald Trump becomes President-elect, and now the Master of the Spinarooni potentially heading into office? At this point, we may see Dwayne "The Rock" Johnson live up to his previous words of thinking about running for office in 2020.
We still have four years until this can happen, but if Booker T is serious about running for mayor, then he may have a legitimate shot of pulling this off. That all depends on if his mind changes, though, given that there is plenty of time before this can happen. Would you think he would make a good politician?
More from Daily DDT
This article originally appeared on