WWE Rumors: Vince McMahon Still Runs Raw and SmackDown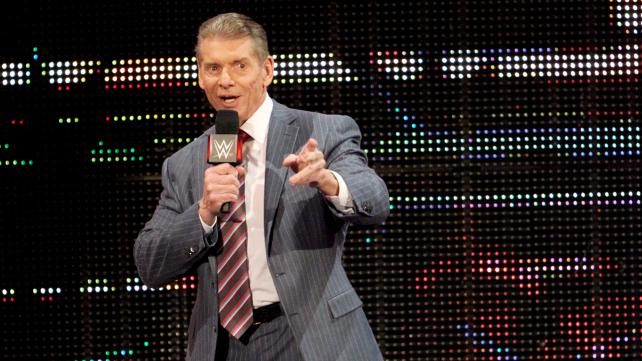 Despite the difference in shows, Vince McMahon is still the man in charge on Mondays and Tuesdays.
Vince McMahon's presence for both Raw and SmackDown has been debated for the past few months. It's difficult to be unbiased when comparing the two programs as The Flagship Show has struggled throughout the Brand Extension, while The Blue Brand has received praise for quality storylines. So, fans have thought to put two and two together and think that McMahon is only running Monday nights while Triple H is handling Tuesdays.
However, this is not the case.
According to the latest edition of the Wrestling Observer Newsletter, Vince is still in charge of both shows despite what others think. Dave Meltzer noted this below.
For whatever reason, some people want to convince themselves that Vince McMahon is in charge of Raw but not Smackdown, as if the idea that everything bad is Vince's fault but because they like Smackdown, it must be HHH or Ryan Ward and Vince has nothing to do with it. Vince is hands on and in 100 percent control of both shows.
That should put to rest any thought of who's running which brand.
Raw and SmackDown have been handled differently, so The Chairman being in charge of both shows may surprise some. Monday nights have remained largely similar to the pre-Brand Extension with multi-segments matches, long promos, and few storylines. Tuesday has been storyline-based with matches that are enough to wet your appetite for more. It's seemingly just a way of Vince trying to make the shows different, which had been a criticism of WWE when the rosters were still combined.
Of course, there could always be different writers for Raw and SmackDown with opposing mindsets. Then, the final call would go to Vince McMahon. Either way, he's still in charge.
This article originally appeared on