WWE Rumors: James Ellsworth to Sign Full-Time Deal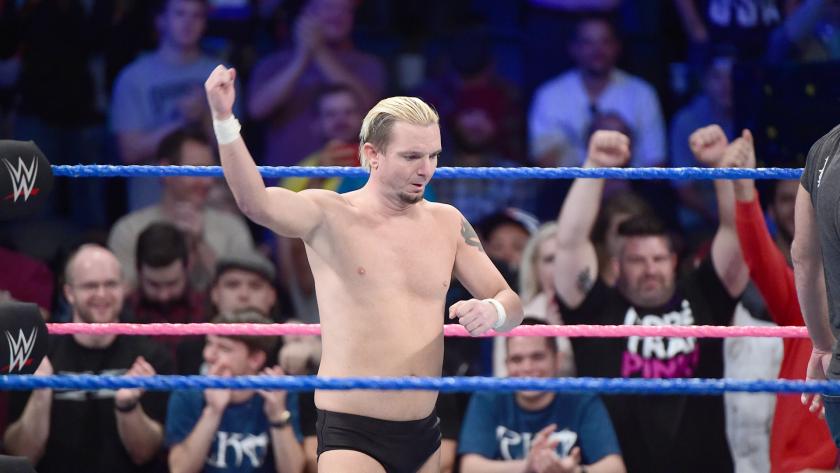 From independent wrestling jobber to full-time WWE employee? It seems James Ellsworth may become an official Superstar.
James Ellsworth started with WWE in July as just an enhancement talent to make Braun Strowman look better. He looked nothing like your regular Superstar, but when he said, "any man with two hands as a fighting chance", it somehow captivated the WWE Universe.
Since then, Ellsworth has been brought back on numerous occasions for the SmackDown brand, and has even had a full-time role these past few weeks. He also appeared at a recent WWE live event overseas for the first time, something hadn't done before during his nearly four months with the company.
However, during this time, WWE had seemingly not signed him. This may have changed as PW Insider reports that Ellsworth is likely to sign a full-time contract with the company, if he hasn't already.
It's an interesting call to potentially sign him to a full-time deal, to say the least. Someone like Ellsworth may just be a novelty act that has a short timespan. His comedy has arguably worked so far, but like many things in WWE, it can go stale quickly.
Signing Ellsworth could be due to WWE not wanting other companies to bring him in. He may be in high demand right now after his performances for the past few months. So, with the Leader in Sports Entertainment likely being able to pay more than anyone else, they could throw money at the 31-year-old to keep him around.
This Dean Ambrose storyline isn't going to last forever, so what does Ellsworth do next then? He could stick as Ambrose's lackey, but that storyline may be starting to run its course. It could end with Survivor Series (Ellsworth is Team SmackDown's mascot) or TLC, where The Lunatic Fringe will battle AJ Styles for the WWE World Championship in a TLC match.
James Ellsworth seemingly has a future with WWE, but an unknown one.
This article originally appeared on