WWE Rumors: Goldberg vs. Brock Lesnar Happening at WrestleMania 33?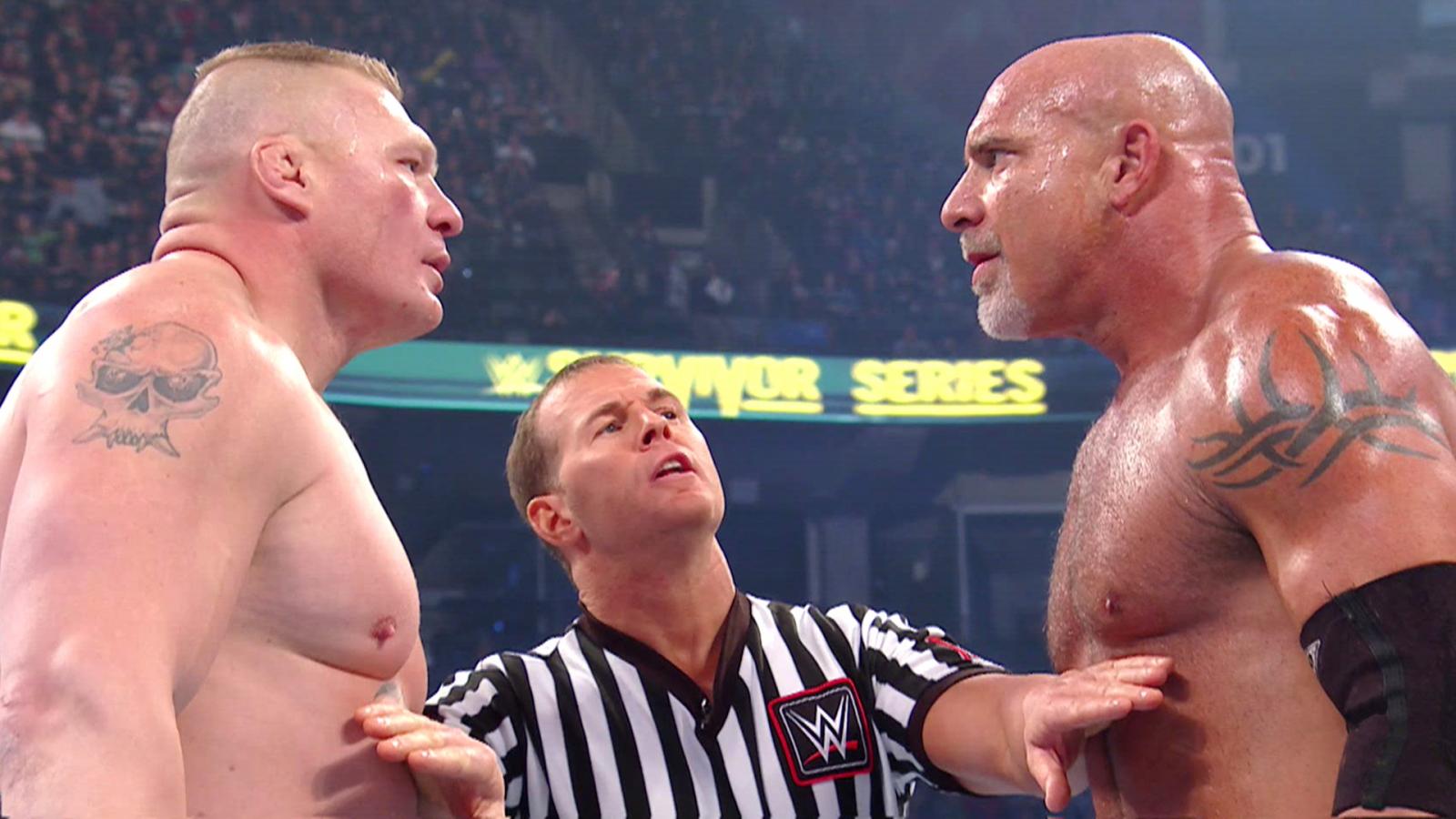 WWE may be going back to the Goldberg vs. Brock Lesnar match at WrestleMania 33.
Goldberg pulled off a shocking victory against Brock Lesnar, one that lasted just under 90 seconds at WWE Survivor Series. This closed the pay-per-view and surprised everyone as Goldberg stood tall with his son and celebrated with the fans.
The following night, the former WCW star appeared on Raw. He announced that despite saying he has just one spear and one jackhammer left in him, things have changed. So, he'll be taking part in the 2017 Royal Rumble match, just his second one in his WWE career.
The Royal Rumble is part of the Road to WrestleMania, so whatever Goldberg does there could impact his plans for the April show. According to Dave Meltzer of F4WOnline, WWE is planning on going back to a match vs. Lesnar at the Show of Shows. He also noted that Goldberg's new contract has him being allowed to wrestle as much as Vince McMahon wants him to, so we could see plenty of the former World Heavyweight Champion in the coming months.
A Lesnar vs. Goldberg match would be the third time these two have faced off. The latter has the 2-0 lead after also winning at WrestleMania 20, so whatever happens with the Beast Incarnate, he still wouldn't have the upper hand on his longtime foe.
The Royal Rumble is still over two months away, though, and since WWE often changes plans on the fly, they could ditch this idea. There would be a handful of other options for these two to face at WrestleMania 33. However, going with Lesnar wanting his revenge for potentially his quickest defeat ever may make sense. Would another short match fly at Camping World Stadium, though?
Goldberg vs. Brock Lesnar may be on the table for a third time. Any interest?
This article originally appeared on