WWE Rumors: Goldberg Signed to Appear at Royal Rumble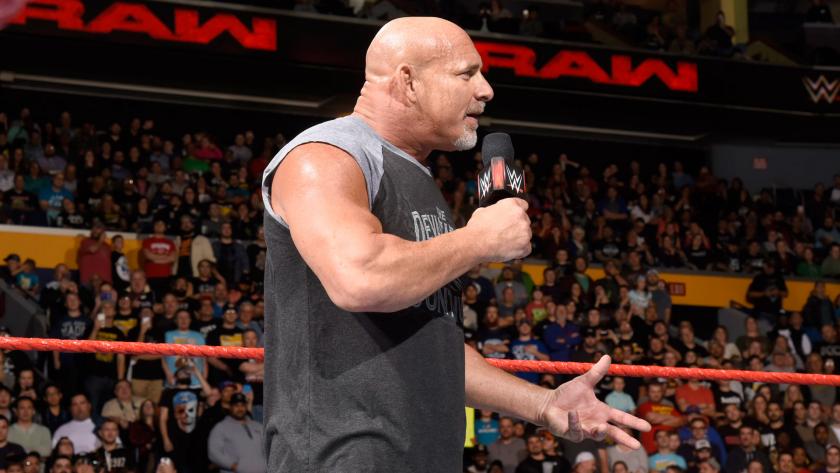 Following Sunday night's shocking Survivor Series main event, it seems we're going to get more of Goldberg in WWE.
At WWE Survivor Series, Goldberg and Brock Lesnar headlined the show after much hype and anticipation. It had been a rematch 12 years in the making ever since these two battled at WrestleMania. While it disappointed quite a few people, fans were still excited to see the former WCW star in action when it seemed like his wrestling career had ended.
Well, Goldberg would end up dominating Lesnar within seconds at Survivor Series. This featured two spears and one jackhammer to give him the victory over someone who had been built to be a force in WWE.
With such a dominating win, it made the former World Heavyweight Champion's future unknown. It had been assumed that Survivor Series would be a one-off appearance, but according to Pro Wrestling Sheet, this won't be the case. They are reporting that he signed on to appear at the Royal Rumble pay-per-view. It's unknown whether this would be in a singles match or the actual Rumble itself.
Signing Goldberg for the 2017 Royal Rumble should help in WWE's efforts to sell out the Alamodome, which has 60,000 seats. WWE hasn't used this arena in two decades for an event like this, so they are seemingly making sure they fill just about every spot in the arena.
A Goldberg singles match probably would have a greater impact than a spot in the Royal Rumble match. He could take on one of WWE's top full-time stars. Who that would be remains to be seen since nothing got teased on Sunday night.
So, we have not seen the last of the former holder of the 173-0 undefeated streak. Could he state his future on Monday's episode of Raw? Or may we have to wait on this?
This article originally appeared on