WWE Rumors: Goldberg Scheduled to Wrestle Just One Match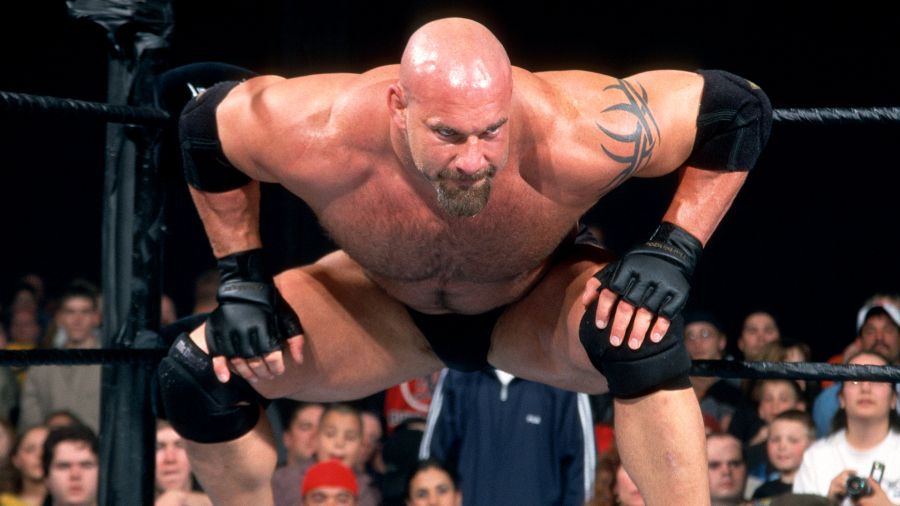 Goldberg may only be seen for one match in his WWE return.
Goldberg's relationship with WWE has seemingly been rebuilt. It started with the announcement of him as the pre-order exclusive for WWE 2K17. Fans can play as two different versions of the 49-year-old in the video game.
The envelope got pushed further when Goldberg appeared on ESPN's weekly WWE segment. This could have indicated that something was building between the two sides. Paul Heyman's appearance on Raw to talk about the former WCW star's interview would all but guarantee that he'd be returning to WWE. Then, this tweet got sent out, confirming the return for the October 17 episode of Raw.
We're probably going to see Goldberg vs. Brock Lesnar soon, potentially at the Survivor Series pay-per-view. Is this the only time fans will see the former wrestle a match, though? According to Dave Meltzer of the Wrestling Observer Newsletter, the former NFL player is scheduled to wrestle just this one match.
This may take away the chances of a WrestleMania 33 appearance. However, depending on crowd reaction or if the deal is extended, we could see more of Goldberg. That may not be determined until after Survivor Series, however.
The former World Heavyweight Champion will wrestle his first match since WrestleMania XX, which was against Lesnar. They notably faced harsh crowd reactions from the Madison Square Garden audience. This may have been due to both men leaving the company after the show. Goldberg hasn't wrestled since this match, so we'll see what he can do over 12 years later.
Goldberg's potential Survivor Series match is just over a month away. His return is less than one week away as well. It will be a surreal moment to see him back in WWE, but is it getting the necessary buzz?
This article originally appeared on