WWE Rumors: Dana Brooke Planned as Raw's Top Female Face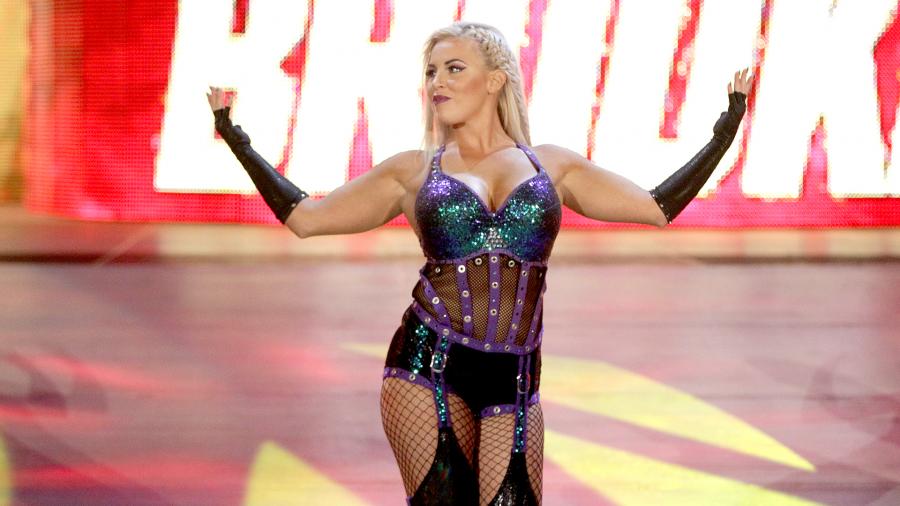 It's being rumored that WWE wants Dana Brooke as the top female face of Monday Night Raw.
Dana Brooke has played sidekick to Charlotte since the WWE Payback pay-per-view in May. She has been there for the latter part of The Nature Girl's WWE Women's Championship reign, and her ongoing run with Raw's top female title.
Over the past few weeks, Brooke and Charlotte have had tension, teasing an impending split. It didn't happen at Clash of Champions, nor had there been any sign of confrontation. However, there may be some big plans for the former fitness model, whenever the breakup happens.
According to Dave Meltzer of F4WOnline, WWE sees Dana as a potential "super babyface". Bayley and Sasha Banks are noted as "minor characters" in the program with Charlotte and her protege, in an attempt to get the latter over.
If true, the logic for this would be entertaining to hear. Outside of Brooke's look and backstage interviews, she hasn't provided much in the ring, and doesn't get much mic time in the ring. Losing every match she takes part in doesn't help, either. Why would fans care about a heel who can't be taken seriously, against someone like Bayley or Banks?
So, if neither of the NXT TakeOver: Respect headliners are going to get a push in the Raw women's division, does that mean Brooke is next in line to be champion? It's an intriguing question, one that's something not too appealing. There would be a missed opportunity in not giving Banks an extended title run, or testing out Bayley, who built a strong connection in NXT with fans young and old. This carried over to the main roster, but her potential has yet to be tapped just one month into her stay.
Rumors often fall through the cracks and are never heard of again, however, so this may not be true. If anything, this wouldn't be something that comes to fruition for a little while. It's curious, though, when there's the potential of someone who hasn't connected with fans in her five-plus months on the main roster taking the top spot (ironic, right?). There's Banks, Bayley, and even Charlotte, who have stronger bonds with the WWE Universe on Raw.
Would you be into Dana Brooke as Raw's top female babyface?
This article originally appeared on