WWE Rumors: Brock Lesnar to compete in Royal Rumble match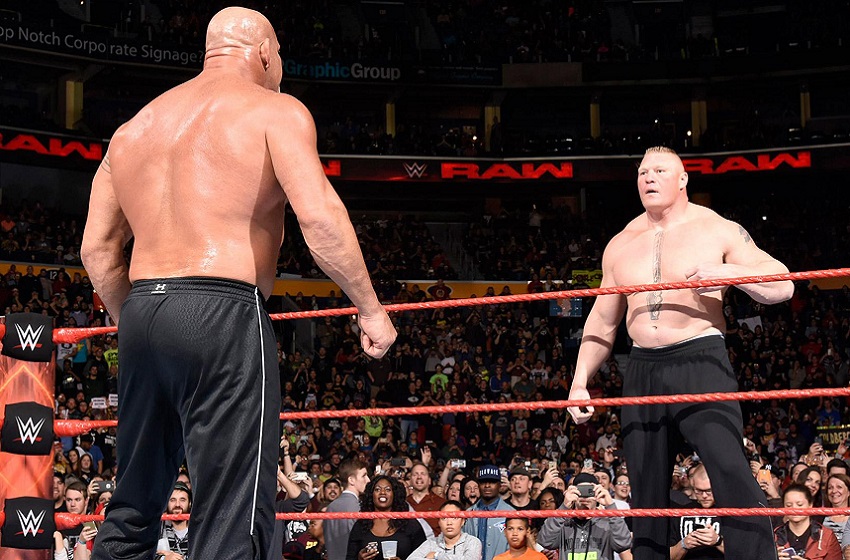 On the heels of Goldberg making his announcement on Monday, now it appears as if Brock Lesnar will be following suit regarding the Royal Rumble
It certainly has been quite the wield week in the world of WWE and it was all taken up another notch on Monday night when Goldberg announced that he would be taking part in the upcoming Royal Rumble match. Immediately after that announcement was made, people started to wonder whether or not the man he embarrassed on Sunday night at Survivor Series would do the same, Brock Lesnar.
Well it looks now as if we will indeed see "The Beast Incarnate" taking part in the actual Royal Rumble match in San Antonio come January.
Pro Wrestling Sheet is the first to report on Tuesday that one of Lesnar's contracted dates is indeed January 29, 2017, the date of the annual Royal Rumble event. Furthermore, he will be in there with Goldberg and 28 other men as part of the Royal Rumble match itself, vying for a title opportunity at WrestleMania.
Really, since the announcement from Goldberg on Monday, this was more or less a foregone conclusion. It was either Lesnar would be taking part in the actual match with Goldberg, or he would illegally interfere in the match to screw his nemesis out of that aforementioned title shot at WrestleMania in Orlando next year.
Now does this mean that either man will win the match, seeing as they're really the two most dominant forces on the roster? Not necessarily. Actually, you could probably bet good money on neither Goldberg nor Brock coming away with the win, as they'll probably eliminate one another somehow, setting up a third match between one another at 'Mania next spring.
Either way, it sure does look as if we're two months away from Brock Lesnar and Goldberg going face-to-face with each other once again.
This article originally appeared on