WWE Rumors: Brock Lesnar Set for the Royal Rumble Match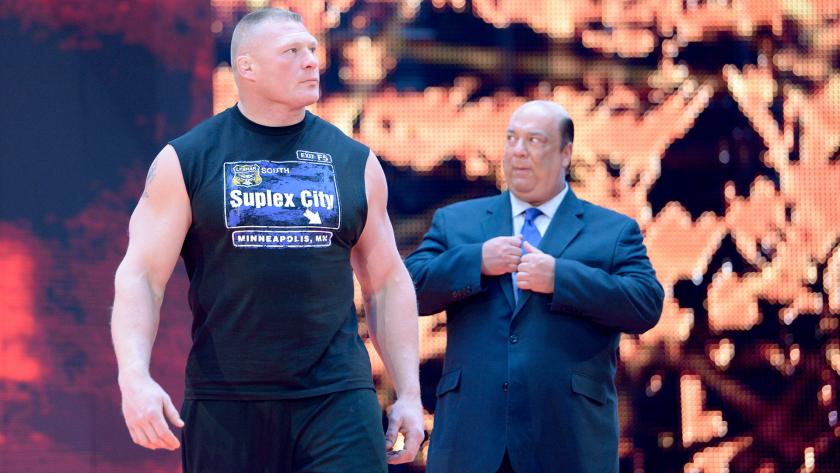 Brock Lesnar will reportedly join Goldberg in the 2017 WWE Royal Rumble match.
Brock Lesnar took his first pinfall defeat in nearly four years at the WWE Survivor Series pay-per-view. Goldberg beat him in less than 90 seconds to pull this off. This set off a number of questions, one of which got answered on Raw when the former WCW star said, he will be in the 2017 Royal Rumble match. 
Earlier Tuesday, we also noted a rumor of Goldberg vs. Lesnar being planned for WrestleMania 33. This would be the third (and potentially final) installment of a series that has lasted 12 years. It would be 13 by the time the April show comes up.
Well, to add to the speculation of this match being created, Pro Wrestling Sheet is reporting that Lesnar has been booked for the 2017 Royal Rumble match. This will take place on Sunday, January 29 at the Alamodome in San Antonio, TX.
The venue for the Rumble has over 60,000 seats to fill, so WWE is going to look for every possible big name to get on the show. Lesnar, albeit a part-timer, is still a marketable name and fits the bill as someone the company would want to use in January.
Goldberg and Lesnar both being in the Royal Rumble potentially sets up the rumored WrestleMania 33 match. This could be where the two brawl it out in the ring and even eliminate each other. It would be a way of getting to a third match, maybe one with a stipulation added. While WWE did just use Hell in a Cell for WrestleMania 32, the steel structure may be a fit for this possible third bout. It would finally settle the beef between the two in the match that WWE has used plenty of times to end feuds.
So, are you up for Brock Lesnar and Goldberg colliding in the Royal Rumble match?
More from Daily DDT
This article originally appeared on