WWE Royal Rumble 2017: 10 Early Predictions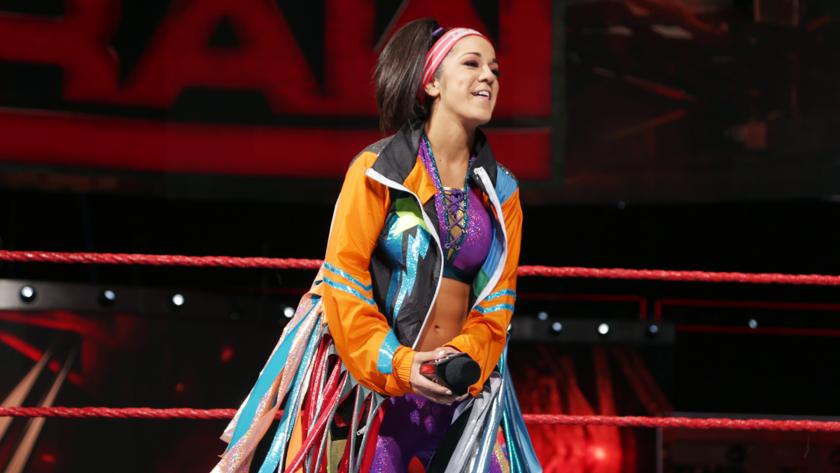 The 2017 WWE Royal Rumble pay-per-view will be here in about seven weeks, but what do we think could go down at the show?
WWE's WrestleMania season is usually one of the most exciting parts of the year. This features the biggest feuds leading to the marquee matches of the year. The road to this begins with the Royal Rumble pay-per-view, though, which is arguably the second biggest show of the year. It most notably has the winner of the Royal Rumble match move on to challenge for a top title in the WrestleMania main event.
There's also a handful of matches that take place on the full card as well. Given that the show will be four hours and at the Alamodome, expect some big moments here. This could include a legend returning for a world title match, a surprising face winning the Royal Rumble, and even something new being added to the show.
The Royal Rumble is still 6-7 weeks away, but what do we think could go down at the show? Here are 10 early predictions for the annual January event.
10. Roman Reigns Won't Be in the Royal Rumble Match
For the past three years, Roman Reigns has been a focal part of the Royal Rumble match. He was the runner-up in 2014, won it all in 2015, and defended the WWE World Heavyweight Championship in it in 2016. Reigns as the focus has caused negative reactions in each of these Royal Rumbles, causing controversy that has left fans with a sour feeling about what they saw.
Well, 2017 could be different, especially if the WWE Roadblock main event ends with Reigns winning the Universal Championship. He's set to face Kevin Owens for the belt at the December 18 show.
If Reigns beats Owens, it probably takes him out of the Royal Rumble match for the first time since 2013, which was when the Shield had just been gaining steam in WWE. This would represent a fresh look at the Rumble with fans believing that other Superstars have a chance of winning. The Big Dog could then be saved for a title match on what should be a loaded card. WWE has to sell out the Alamodome in some way, so if they think Reigns is the next big thing, they should rely on him in a singles match to help advertise the show. In this case, it would be a rematch against Owens for the Universal Championship.
9. Brock Lesnar and Goldberg Will Simultaneously Elimination Each Other
Brock Lesnar and Goldberg became the first two entrants into the 2017 Royal Rumble match, which came days after their epic Survivor Series encounter. This saw the former WCW star win in less than 90 seconds, something that shocked fans in the arena and at home watching.
Given that Lesnar and Goldberg are both in the Royal Rumble, the chances of them crossing paths are likely. This would then set up their rumored WrestleMania 33 match, which would be the third and potentially final installment of this nearly 13-year "feud" of theirs.
To further things at the Rumble, WWE could have Goldberg and Lesnar go face to face in the ring and fight each other. This could cause a standstill in the ring as these two just beat the living daylights out of each other while everyone watches. They'll eventually get close to the ropes and be so focused on attacking each other that they simultaneously go over the ropes and eliminate each other. While someone else could probably benefit from eliminating one or both of these Superstars, having them inadvertently knock each other out of the match works better toward building a WrestleMania match. How about a battle inside Hell in a Cell?
8. Randy Orton Will Eliminate Bray Wyatt
Randy Orton and Bray Wyatt somewhat shockingly got on the same page earlier this fall. After a few months of feuding, Orton decided to join the Eater of Worlds after coming up unsuccessful at WWE No Mercy in their match. Wyatt and Luke Harper didn't know how to perceive this at first, but after helping each other win matches (including at Survivor Series and TLC), these three all seem to be on the same page.
The Orton-Wyatt alliance probably won't last forever, though. These are two completely different Superstars that are probably on a collision course to wrestle another match. If they break up during Royal Rumble season, we could get an undercard bout at WrestleMania 33 between them with a heavy backstory. The only thing is how would we get there?
The Royal Rumble pay-per-view could be a night where Orton and Wyatt do double-duty (they would have to defend the SmackDown Tag Team Championship first). Some tension would be teased in their title match, but they wouldn't lose the belts. Given the Freebird Rule, the Wyatt Family has, losing the titles to build the feud isn't completely necessary since Wyatt and Harper can hold them without Orton.
Later on, we would get to the Royal Rumble match. This would see Orton, Wyatt, and Harper all in the ring at the same time, briefly working together. However, the Viper and the New Face of Fear could eventually have a standoff, leading to punches being thrown and one eliminating the other. Another option is Orton could decide to eliminate a Wyatt when he least expects it, which would lead to him and Harper teaming up to take the Apex Predator out of the match. They would then remove their former ally from the family, and head toward WrestleMania 33 build.
7. There Will Be a Women's Royal Rumble Match
Fans have called for a women's Royal Rumble match since they have been pushed harder than ever on WWE programming in 2016. This includes the triple threat bout at WrestleMania 32, increased match times, more detail given to feuds, and Charlotte and Sasha Banks stepping inside Hell in a Cell. So, this has made fans wonder if WWE will go to another level in pushing the women.
With the Royal Rumble PPV approaching and the women's division growing, the opportunity is there for WWE to give the females their own over-the-top rope match. Maybe 2017 is the year the trigger is pulled on this idea.
The Royal Rumble is set to be a four-hour show, with the men's match usually taking up about an hour of that. After that, outside of maybe one world title contest, there should be plenty of time for other things to take place. One of those could be a 1o or 15 women Royal Rumble match, which WWE could give them about 30 minutes to do. This would allow the winner to get a title match at WrestleMania 33 against the Raw or SmackDown Women's Champion. Who has the best chance of winning this, though?
6. Bayley Will Win the Women's Royal Rumble Match
The women's Royal Rumble match concept isn't guaranteed to happen, but it would be an intriguing step forward for this division. If it does get announced, then looking at who could win the match would be interesting since it has WrestleMania 33 implications.
The prime candidate to win the first installment of the women's Royal Rumble would be Bayley. She has seemed like a third wheel for Raw's big feuds, most notably Sasha Banks vs. Charlotte. The Hugster has always seemed to be on the cusp of the title picture, but has either lost her opportunity in matches or when WWE has chosen to continue Banks and Charlotte's program.
Whoever is the Raw Women's Champion by WrestleMania would set up something intriguing with Bayley. Charlotte has a history with her from NXT, as does Sasha. However, the latter woman has a richer past given their NXT TakeOver: Brooklyn and Respect matches that were some of the best seen in WWE in 2015. This made Banks vs. Bayley one of the most memorable feuds in NXT history, something that has not been done yet on the main roster.
To facilitate this feud, the Boss would probably need to turn heel, which is the role she took on with Bayley in NXT. From there, these two could head into a WrestleMania singles match and show off their chemistry that left fans in awe in 2015.
5. Triple H Will Cost Seth Rollins the Royal Rumble Match
10 weeks after Triple H cost Seth Rollins his WWE Universal Championship match on Raw, the Architect finally called him out. It seemed like something that would never happen since so much time had passed, but WWE finally decided to address this all the way in December. Whether this hurts their impending feud will be known when the Game starts showing up on WWE TV.
However, if WWE is setting up Rollins vs. Triple H for WrestleMania 33, then the build is going to get started soon, potentially before the year ends. It would move into January and set up for a spot at the Royal Rumble match.
Since the Cerebral Assassin has cost his former protégé a title opportunity before, the match to get someone to the main event of WrestleMania may be his next target. Triple H could interfere in the Royal Rumble match to attack Rollins, beat him down, and leave him to get eliminated by someone easily. The former Shield man could always get eliminated by the WWE COO himself, even though he's not part of the match. This would set up a vicious promo the night after from Rollins, who will then search around the arena to find and get retribution on Triple H.
4. Baron Corbin Will Eliminate the Most Superstars
Every year, WWE's commentary team puts a focus on who eliminates the most Superstars in the Royal Rumble match. In 2014, Roman Reigns broke Kane's old record by eliminating 12 people, something that had held up for over a decade. Big Show, Undertaker, and Triple H have also been dominant forces in this match in recent years. While the 2017 match shouldn't have someone break the record of 12, there should still be someone on a path of destruction: Baron Corbin.
Over the past few months, WWE has begun to build Corbin into this monster of a Superstar. He has decimated the SmackDown roster (albeit the mid-card) and has stayed nearly perfect since the WWE Draft. The promos the Lone Wolf has cut on Talking Smack has helped his momentum as well, something the company could be taking notice of.
If Corbin is booked to eliminate the most Superstars in the Rumble, it would only help his case as an imposing and dominant man, continuing his build up. WWE could also play up his Andre the Giant Memorial Battle Royal win as a way of backing up how sharp he looks in the match. He would eliminate Superstars left and right for a few minutes, and ultimately could be knocked out by a fluky circumstance. Corbin would still break out in the process, though, and draw heat as a rising heel on the Blue Brand.
3. Dean Ambrose Will Be the Runner-Up in the Royal Rumble Match
In 2016, Dean Ambrose finished as the runner-up in the Royal Rumble match to Triple H. While fans believed that the Game would end up winning, everyone got behind the Lunatic Fringe as it looked like he had a shot of walking out victorious. His final few moments with Triple H were intense, but in the end, he couldn't get the job done to become the new WWE World Heavyweight Champion.
Well, in 2017, this may be the case with Ambrose again.
As of now, there isn't any indication on what Ambrose could do at WrestleMania 33. He's likely out of the WWE Championship picture since AJ Styles defeated him again, so there should be another opportunity approaching for him. That may not be determined until after the Royal Rumble, but if the former Shield man is going to get a big opportunity at the Show of Shows, he should get a good run in the over-the-top rope match.
By doing this, Ambrose would also set up a potential post-WrestleMania feud with the winner of the Royal Rumble (more on that later). These two have teased tension before, but never had a singles match. This could change with how these two interact in the Rumble and if the winner walks out victorious in the main event of WrestleMania.
2. Undertaker vs. AJ Styles for the WWE Championship Will Take Place
AJ Styles is likely going to head into the Royal Rumble PPV as WWE Champion, especially after defeating Dean Ambrose at TLC. James Ellsworth still has a title shot waiting for him, but I think we know how that one is going to result.
It would be safe to say there's going to be at least one world title match, maybe two if WWE wants to pack in Roman Reigns potentially defending the Universal Championship. Styles' would be the bigger of the two, though, with who he would be facing.
One idea for this would feature the Undertaker being the Phenomenal One's Royal Rumble opponent. It would then lead to the Dead Man getting one last title run before retiring into the sunset after WrestleMania 33. However, we still have to actually get to these two starting their feud, though.
Before Survivor Series, Undertaker made a threat to Team SmackDown to win the men's 5-on-5 bout, and if they didn't he would go after them. Since the Blue Brand won, this turned into an empty threat for the time being. That doesn't mean the Phenom won't be back as he could target Styles for how he's carried himself as WWE Champion. This would plant the seeds for a match at the Royal Rumble, which would have the title swap hands.
1. John Cena Will Win the Royal Rumble Match
John Cena has plenty going on outside of WWE. He recently hosted "SNL," had a movie trailer released, and will be working on yet another film sometime in 2017. It has brought up the question of just how much time Cena can commit to the company going forward, which doesn't seem ideal as WrestleMania season approaches. However, why would this be a good time to have him win the Royal Rumble match?
As noted, we have Undertaker potentially facing and defeating AJ Styles for the WWE Championship at Royal Rumble. This would likely place the Dead Man in the WrestleMania 33 main event to defend the title and possibly his career. If WWE wants to do Cena vs. Taker, then having it happen sooner rather than later would be ideal.
With Cena's WWE schedule shrinking, having him win the Royal Rumble would set up his 16th world title win to come imminently. It would get the victory out of the way before WWE loses the Face That Runs the Place to Hollywood full-time. Despite how much Cena says he loves this company, could you blame him for not wanting to take bumps and make money via the big screen?
At this point in his career, does the Leader of the Cenation need to win the Royal Rumble for the third time? Not quite. This could go to a younger star that needs this to further their career and gain a main event spot. If WWE wants to have a bona fide, top-level main event at WrestleMania, though, then Cena vs. Undertaker with a title and career on the line would make the most sense.
This article originally appeared on